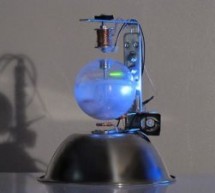 A levitating little Death Star in Instructables invited me to the new project with Arduino. Three policies were decided and kept to differentiate it from the forerunner. Do it myself with no (or less) ready-made.Keep rotating.Make glow and blink without battery.VIDEO(1): A Levitating Sphere Rotates Glows and Blinks https://youtu.be/nOx0rIQFgoY The detail of the project is described below. Let's wrap co ...
Read more

›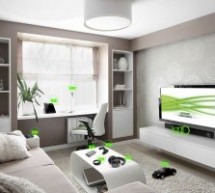 Recently, many big companies such as Samsung have developed wireless chargers which work by induction. These chargers usually consist of a station which needs to be in contact with the device in order to charge. The station defeats the purpose of being able to move and walk while still charging the device. Energeous, a global leader in RF- based wireless charging, created the award-winning device WattUp in ...
Read more

›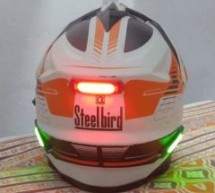 Motorcyclist Adnan Khan has decided to use a little Arduino programming and microcontroller hardware to create helmet signalling lights that are linked to the indicators on his motorbike providing other road users with plenty of notification on what is next manoeuvre will be. Watch the demonstration video below to learn more about the project which uses an Arduino Uno integrated into the motorbike signallin ...
Read more

›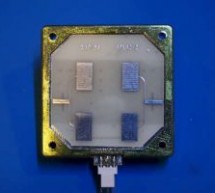 I got a couple of Microsemi's C900502 10.525 GHz X-band Doppler radar motion sensors a while ago. This batch was made in UK and had "UK patents 2243495 and/or 2253108 apply" printed on the case. I have seen a teardown of an HB100 Doppler radar module before and was wondering if I this one is any different inside. The C900502 transceiver has a very sturdy metal casing. It is measured at roughly 5cm by 5cm by ...
Read more

›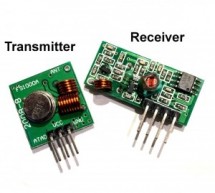 The most practical and cool way of sharing data from 1 Arduino to another is by far using a radio transmitter and receiver. The simplest form of wireless transmission (I could find) is the 433Mhz ASK modules. They come in pairs, a receiver and a transmitter. They are ridiculously cheap, selling at $1 or less a pair!! These modules provide simplex 1 way data transmission, in order to get a 2 way communicatio ...
Read more

›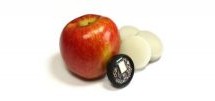 Puck.js is a low energy smart device which can be programmed and debugged wirelessly with JavaScript. It is both multi-functional and easy to use.  This beacon uses a custom circuit board with the latest Nordic chip, Bluetooth LE, Infrared transmitter, NFC, magnetometer, temperature sensor, RGB LEDs, and much more. Unlike other beacons, Puck.js comes with the open source JavaScript interpreter Espruino pre- ...
Read more

›
It's wasn't so long ago that RC transmitters, at least ones worth owning, were expensive pieces of gear. Even more recently than that, the idea of an RC transmitter running an open source firmware would have been considered a pipe dream. Yet today buying cheap imported transmitters and flashing a community developed firmware (if it didn't come with it pre-installed to begin with) is common place. It's not m ...
Read more

›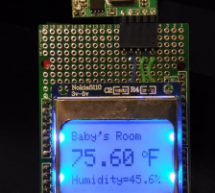 This project describes a DIY wireless temperature and humidity monitor for kids' or infant's room using the Arduino platform, and inexpensive and easily available ASK transmitter/receiver modules. On the transmitting end, an Arduino nano senses the ambient room temperature and humidity using the DHT22 sensor and transmits the data to a receiving end Arduino over a 433 MHz ASK RF link. The receiving side Ard ...
Read more

›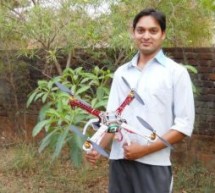 "Drone The Quadcopter" is an featured UAV. I design my project with F450 arm in X-mode design. The full operation takes place via a Flysky FSCT6 remote control unit which gives a better operating range of 800 Meter to 1.2KM. If you are a beginner in this field then you are on the right place. The ultimate goal of our project is to learn aerial vehicles which can be flyover a long height and over a long rang ...
Read more

›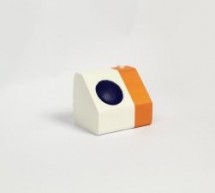 Connect your door to the Cloud and open it from everywhere. Story The Doorbell is a great example of how to connect your devices to Arduino Cloud and make them talk to each other. The Doorbell allows you to open the door from everywhere as long as a WiFi network is available. The project is composed of two part: the transmitter and the receiver. The transmitter is the one that actually opens the door and it ...
Read more

›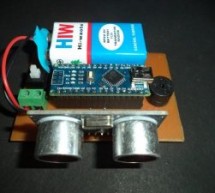 Ultrasonic Blind Walking Stick According to the WHO, about 30 million people are estimated to be permanently blind worldwide. These people are totally dependent on others. They even cannot walk on their own. We have created designed and built an "Ultrasonic Blind Walking Stick" device which will help blind people to walk with ease independently. As a simpler version, we have used only one ultrasonic sensor ...
Read more

›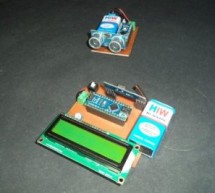 Water Level Indicator Using Arduino Wireless Water Level Indicator Using Ultrasonic sensor & Arduino is an amazing and very useful project. The objective of this project is to notify the user the amount of water that is present in the overhead water tank. This project can be further enhanced to control the water level in the tank by turning it ON, when the water level is LOW, and turning it OFF when the ...
Read more

›