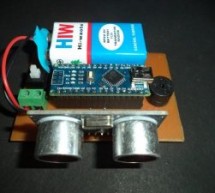 Ultrasonic Blind Walking Stick According to the WHO, about 30 million people are estimated to be permanently blind worldwide. These people are totally dependent on others. They even cannot walk on their own. We have created designed and built an "Ultrasonic Blind Walking Stick" device which will help blind people to walk with ease independently. As a simpler version, we have used only one ultrasonic sensor ...
Read more

›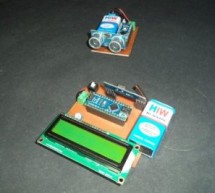 Water Level Indicator Using Arduino Wireless Water Level Indicator Using Ultrasonic sensor & Arduino is an amazing and very useful project. The objective of this project is to notify the user the amount of water that is present in the overhead water tank. This project can be further enhanced to control the water level in the tank by turning it ON, when the water level is LOW, and turning it OFF when the ...
Read more

›
If you're like me, you don like buying stuff that's ready-to-go, but rather build one yourself. We usually spend more money, but it's way more satisfying ? I really didn't want to buy an overly expensive 32ch FPV LCD receiver, so I made my own DIY 32ch FPV 5.8ghz LCD, that is compatible with EVERY transmitter on the market now. Lets begin! First, crack open that LCD, and look what's inside. I desoldered the ...
Read more

›
Recently I've found this piece of electronic on the dumpster, it was looking interesting - compact case with battery holder, LCD display, temperature and humidity sensor. It has also radio transmitter, but I'm not interested in it since I don't have the receiver station. I decided to bring it back to life. It seems that was previously immersed in water - whole PCB was covered in white stains, in addition ra ...
Read more

›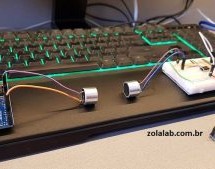 Some of the best hacks are the ones which seem perfectly obvious in hindsight; a solution to the problem that's so elegant, you wonder how it never occurred to you before. Of course we also love the hacks that are so complex your eyes start to water, but it's nice to have a balance. This one, sent in by [Eduardo Zola] is definitely in the former group. In the video after the break, [Eduardo] demonstrates hi ...
Read more

›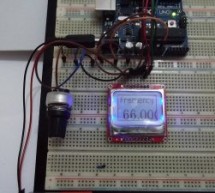 Hi every body . Before  A  3 months Ago , one of my friend ask me to build  a Simple FM transmitter , he Would to transmit An Audio File from computer and PLAY it on any radio channel , By adjust the frequency of receiver  as same as transmitter  frequency I searched on the internet on for this circuit , But I don't find my target . There  were some circuits with many component , or with miss component , so ...
Read more

›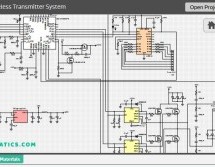 Summary This wireless project is a power transmission system, it works on the principle of magnetic induction. This Wireless Charging system works as the digital switched mode power supply with the transformer, which is separated into two parts: The transformer primary coil is on the transmitter, working as the transmitter coil, and the transformer secondary coil is on the receiver side as the receiver coil ...
Read more

›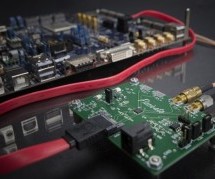 For the first time in history, a prototype radio has been created that is claimed to be completely digital, generating high-frequency radio waves purely through the use of integrated circuits and a set of patented algorithms without using conventional analog radio circuits in any way whatsoever. This breakthrough technology promises to vastly improve the wireless communications capabilities of everything fr ...
Read more

›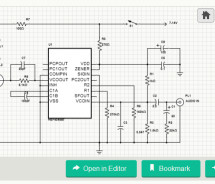 Summary Infrared headphones can be used for listening to music or television cordlessly. The headphones utilize a transmitter that connects with audio cables to the audio source, such as a home entertainment center. The transmitter utilizes light-emitting diodes (LEDs) to direct a focused beam of invisible pulsating light towards a receiver built into the headphone set. The pulsations act as ON/OFF signals ...
Read more

›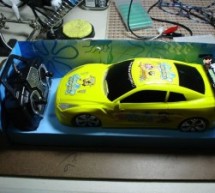 OBJECTIVE Cheap Chinese RC toy cars can be had for about 5 Euros in the local market. The wireless brains behind the majority of these cheap RC toys is a pair of very cheap ICs the TX2 and the RX2. Yup, that's what they are called. So this tutorial is focused on the TX2/RX2 based remote controlled toys. I bought one RC toy car a while ago and used the Arduino with an IR sensor to drive it. Then I figured wh ...
Read more

›