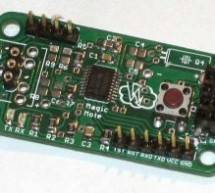 This is my first time designing a PCB for MSP430. I really like the NRF24L01+ booster pack but I would like something smaller to use for remote temperature sensors. With that in mind I've designed a 24.5 x 50 mm PCB (2 on a 5x5 cm prototype) featuring MSP430G2553 and an adapter for a 8-pin NRF24L01+ module using essentially the same pinout, with the intention of using the Spirilis library. There's a jack so ...
Read more

›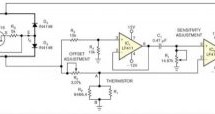 Designers often use thermistors rather than other temperature sensors because thermistors offer high sensitivity, compactness, low cost, and small time constants. But most thermistors' resistance-versus-temperature characteristics are highly nonlinear and need correction for applications that require a linear response. Using a thermistor as a sensor, the simple circuit in Figure 1 provides a time period var ...
Read more

›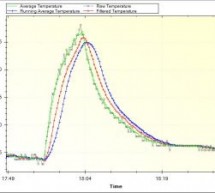 Measurements from the real world often contain noise. Loosely speaking, noise is just the part of the signal you didn't want. Maybe it comes from electrical noise: the random variations you see when calling analogRead on a sensor that should be stable. Noise also arises from real effects on the sensor. Vibration from the engine adds noise if you're measuring the acceleration of a go-kart, for example. Filte ...
Read more

›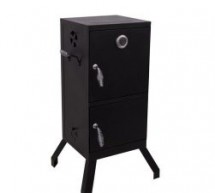 Use an Arduino MKR1000 to maintain a constant temperature in a charcoal smoker and allow monitoring over Wifi, Things used in this project Hardware components Arduino MKR1000 × 1 5V Brushless Blower × 1 MOSFET IRF520N Driver Module × 1 100K ohm NTC Thermistors × 1 Breadboard (generic) × 1 Jumper wires (generic) × 1 3.7V Lipo Battery >= 700mAh × 1 Software apps and online services Arduino IDE Microsoft Vi ...
Read more

›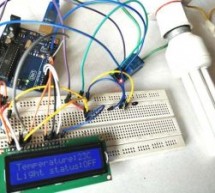 Suppose you are sitting in a room and feeling cold and you want your heater to be automatically turned on, and then off after some time when room temperature is increased, then this project help you to control your home appliances automatically according to the temperature. Here we are controlling Home AC Appliances with Arduino based on the temperature. Here we have used Thermistor to read the temperature. ...
Read more

›