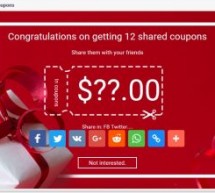 Coupons are a great way to save money when purchasing something, but finding one could be somehow tricky most of the times and not all business owners offer coupons. PCB making and manufacturing can be sometimes expensive depending on your point of view and using coupons is a win-win situation. In this post, I will highlight some easy ways to secure coupons for free for reducing the cost of your printed cir ...
Read more

›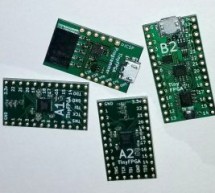 The TinyFPGA boards from Luke Valenty (TinyFPGA) are a series of low-cost, open-source FPGA development boards. These boards offer an inexpensive way to get an introduction to the world of FPGAs. If you have ever considered working with an FPGA before, you will know how difficult they could be especially for those new to the game. TinyFPGA boards are an excellent way to kickstart development with them. They ...
Read more

›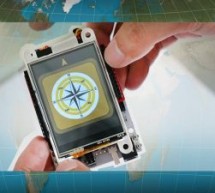 This project uses SmartEverything Development Board's on-board iNEMO 9-axis intertial module to make a digital compass. Story The Digital Compass project uses the SmartEverything Development Board's on-board iNEMO 9-axis inertial module specifically the 3D Magnetometer. The magnetometer module is sampled for the x and y axis readings and then computed its compass headings. The project is partnered with the ...
Read more

›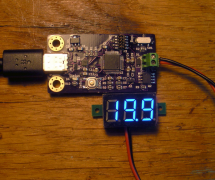 Description USB Power Delivery is a cool standard for getting lots of power—up to 100 W—from a USB Type-C port. Being an open standard for supplying enough power to charge phones, laptops, and just about anything else under the sun, USB PD is poised to greatly reduce the amount of e-waste produced worldwide from obsolete proprietary chargers. Unfortunately, like all USB standards, it's quite complex, puttin ...
Read more

›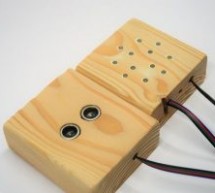 Those of us who have small garages know the frustration of parking a little bit too far in or a little too far out and not being able to walk around the vehicle. We recently bought a larger vehicle, and it has to be parked perfectly in the garage to walk around the front and back. To appease my frustration I decided to design a device that would allow me to park in the exact spot every time. I love working ...
Read more

›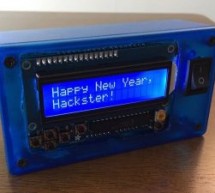 This Arduino-based pager by  Mike Schaus will allow you to send and receive real SMS text messages. This messaging device has its own SIM card and phone number. In order to build this project you need the following parts: 1* Arduino UNO 1*Hologram SIM Card w/Device Management 1*Arduino GSM shield V2 1*Adafruit LCD Shield Kit w/ 16×2 Character Display 1*Hammond Project Box 4.7 x 2.6 x 1.4 Translucent Blue An ...
Read more

›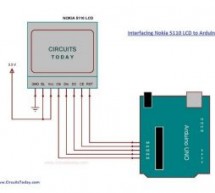 Interfacing Nokia 5110 LCD Display To Arduino In this article, we are publishing a project tutorial which explains different aspects of interfacing a Graphical LCD (GLCD ) Nokia 5110 with Arduino. Nokia 5110 is a  48 x 84 graphic LCD that has an internal controller PCD8544 to control all displays and operations. The Nokia 5110 is interfaced to the microcontroller through a serial bus interface. After going ...
Read more

›
espthernet It's pronounced "e-s-peethernet" - a party trick, not a legitimate engineering solution. ESP8266 + I2S = Software-based 10-Base-T Ethernet Driver For a detailed overview of how this project works, please see the Hackaday article. For a rough idea of what's going on, checkout the youtube video: Overall Discussion This is a relatively unreliable and coincidentally functional ESP8266 Ethernet driver ...
Read more

›
Story I have been working with Eagle for quite some time but never really got a PCB manufactured. almost all the time i used the toner transfer method to make homebrew PCBs. But then i took a project in which i had to use SMD components and i could no longer use toner transfer method because of the limits on resolution of the Laser printer. Time had come for "properly" designing and generating "Gerber files ...
Read more

›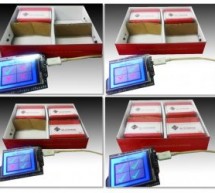 In this project, we will use several IR sensors to check if an item from an inventory box is present or not. This project makes use of a 4Duino-24 to check whether an item is present or missing from the inventory. The 4Duino uses its analog pins to read the values from each IR sensor. This reading value changes depending on whether or not the item is present. The 4Duino is set to send most recent status to ...
Read more

›
Rotary encoders are great input devices for electronics projects - hopefully this Instructable will inspire and help you use one in your next project. Why write rotary encoder code? I wanted to use a low cost rotary encoder as an input mechanism for one of my upcoming projects and was initially bewildered by the code options available to take readings from the rotary encoder and determine how many "detents" ...
Read more

›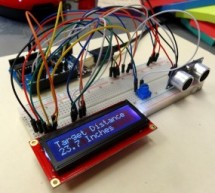 In LESSON 18 you learned how to use an ultrasonic sensor to measure distance, and in LESSON 19 you learned how to connect an LCD to the arduino. In this lesson we will combine what you have learned to create a circuit for measuring distance, and displaying results on an LCD display. - See more at: http://www.toptechboy.com/arduino/lesson-20-arduino-lcd-project-for-measuring-distance-with-ultrasonic-sensor/# ...
Read more

›