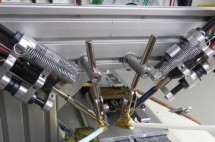 The DIY soldering robot which we have been building in our spare time over the past few months is now working and we have been able to solder some test Raspberry Pi expansion board headers with the machine. Before starting on this robot we looked at the various commercial soldering systems that are available.  Wave soldering machines would have been impractical as the connector is on the top side of the boa ...
Read more

›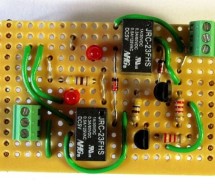 In this Arduino project, you will build a small relay shield from stripboard. The shield can have one or two relays fitted to it. Connect the Arduino and relay shield to your PC via a USB cable. Download the PC software and use it to switch anything on and off that is attached to the relays. The shield is based on the Tiny Stripboard Shield for Arduino project. This video shows the Arduino shield project an ...
Read more

›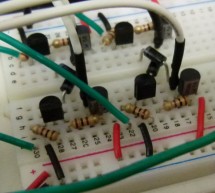 Steps On the breadboard, build two bi-directional motor control circuits (also known as "H-bridge") circuits. These circuits will control the two DC motors that drive the wheels. Each circuit will have two wires from the Arduino (one for forward, one for backward) to control the circuit, and two wires from the single DC motor that it is controlling. You should test your circuits to ensure you can control bo ...
Read more

›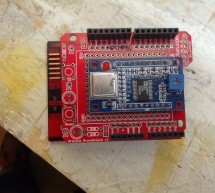 I've been reading a lot about receivers, and it sounds like one important thing is filtering. It makes sense too - simple receivers can suffer from front end overload due to a strong signal.  And when on the ham bands, you never know where that strong signal may be - it could be someone driving down the road (which is a bit obvious once you see it), but in my neighborhood, if you don't know me, you're proba ...
Read more

›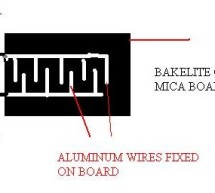 Water is basic need in every one's life. Saving and proper usage of water is very important. Here is an easy project which will give the alarm when there is rain, so that we can make some actions and save the rain water. As a result, we can increase the water levels of underground water by using underwater recharge technique. Rain water detector will detect the rain and make an alert; rain water detector is ...
Read more

›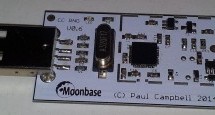 Change list 26 Jul 2015 - added rework instructions for those who want to do it themselves 21 Jun 2015 - new software version to add optional (but default) whitening support between the OneRNG and rngd 20 Apr 2015 - new software version to support another issue with firmware verification - if your board was failing verification (starting up then the LED went out) you should grab this new version. If your bo ...
Read more

›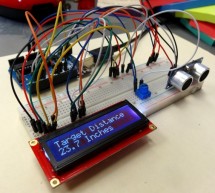 In LESSON 18 you learned how to use an ultrasonic sensor to measure distance, and in LESSON 19 you learned how to connect an LCD to the arduino. In this lesson we will combine what you have learned to create a circuit for measuring distance, and displaying results on an LCD display. - for-measuring-distance-with-ultrasonic-sensor/#sthash.n59B0VNh.dpuf You can use the schematic below to connect the circuit. ...
Read more

›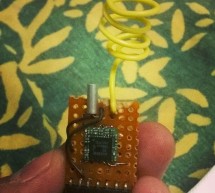 One fine day while i was rummaging through the part bin, I found an old project that probably was never completed ! FM Radio ! I tried to make one when i was in 7th grade, waiting at the counter of a dingy electronics repair shop for anyone to pay attention to the parts list gathered over the internet ( Dial up days ! ). At that time, i just jotted down all i could from the internet and went straight to the ...
Read more

›
 glossary A B C D E F G H I J K L M N O P Q R S T U V W X Y Z A ACCELEROMETER: tutorial on using the Memsic 2125 accelerometer with Arduino/Freeduino ACCELEROMETER: another post on using the Memsic 2125 Rad*o Sha*k variant accelerometer with Arduino/Freeduino ACCELEROMETER: article on using the LIS3LV02DQ 3-axis accelerometer with Arduino/Freeduino ACCELEROMETER: an excellent article on using the ADXL330 wi ...
Read more

›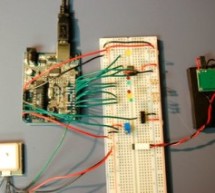 CODE: download final project code: Arduino Code download additional wiring_analog.c code: Wiring Code download processing code: Processing Code download C code: C CODE FILE EXPLANATION: The final project code is the final arduino code for the project. The wiring_analog.c code should ONLY be used for KITS that USE the OZONE SENSOR. This code helps to reset the internal reference voltage of the atmega 8. We n ...
Read more

›