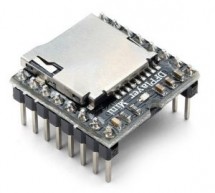 Hi guys, welcome to this tutorial. Today, we will build an mp3 player using an Arduino and the DFPlayer mini MP3 module. The DFplayer mini is a small, low-cost mp3 module with a simplified audio output that can be connected directly to a speaker or an earphone jack. The module can be used as a stand-alone module with attached battery, speaker, and push buttons or used in combination with a microcontroller o ...
Read more

›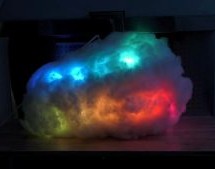 The humble lamp is a common build for a hacker looking to express themselves creatively. Often, nature can serve as an inspiration, as was the case for [Michael Pick]'s Storm Cloud. (Video, embedded below.) Electronically, the build is straightforward, consisting of an Arduino Uno, an MP3 shield, and a string of WS2801 LEDs. These are driven slightly differently than the more-common WS2812B type, ...
Read more

›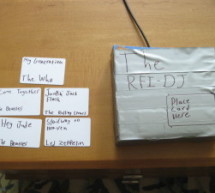 The RFI-DJ is a USB device for playing MP3 files from your computer. You have a set of RFID cards, each one with a song name written on it. You choose a card and place it on the RFI-DJ, and your computer will play that song. Its magic! Actually, it's not magic. It uses an Arduino and an ID-12 RFID scanner, and a python script running on your computer. The device is really fun to use, and it makes a great af ...
Read more

›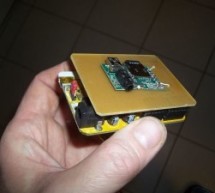 This is a follow up to an earlier Instructable for attaching the guts of a cheap clip MP3 player to an Arduino. http://www.instructables.com/id/MP3-Interface-for-Arduino-Cheap-and-Easy/ The previous Instuctable showed how to use the Arduino to control all of the functions of the MP3 player: volume increase and decrease, next and previous MP3 file, play or pause. The previous Instructable also showed how to ...
Read more

›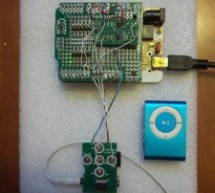 I have added a follow-on to this Instructable: http://www.instructables.com/id/Cheap-and-Easy-MP3-Shield-for-Arduino/ The follow-on shows you how to design, etch and build a PCB shield to connect the MP3 to the Arduino. Replaces the analog switches with a 74HC244. SIngle layer board with large surface mount component design. Only 5 thru holes. Take a look. Ebay abounds with sales for REALLY inexpensive MP3 ...
Read more

›