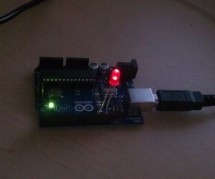 This is a basic example how arduino works. In this arduino projects you'll see how arduino control LED on for 1 second and off for 1 second repeatedly. Instruction; 1) Connect cathode lead of LED (shorter lead) to ground pin and anode lead of LED (longer lead) to pin 13. Upload this code to your arduino /* Blink Turns on an LED on for one second, then off for one second, repeatedly.This example  code is in  ...
Read more

›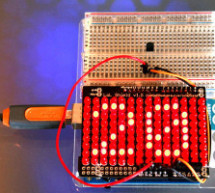 This is a project for Arduino to make a Thermometer with Digital Display, aimed at beginners. Arduino measures the voltage on a TMP36 Temperature sensor, converts the Voltage to Degrees Celcius and Displays the value on an LOL shield display. Objectives: * Learn how to use the TMP36 * Learn how to perform numeric and string conversions in Arduino-C  (sketch) * Learn how to display numbers on the LOL shield ...
Read more

›
Step 2: Putting up the wires Strip both ends of wires -insert one end of each wire into sockets numbered -Gnd(black wire in my case)-this will be the common ground connection - 13  (green wire in my case) - 12  (yellow wire in my case) - ~11  (orange wire in my case) - ~10  (red wire in my case) - 9    (brown wire in my case) - 8    (brown wire in my case) Step 3: Hooking up wires to the breadboard - hook u ...
Read more

›
Wearable Arduino mod for your headphones. Non-invasive procedure for headphones that don't have room inside the drivers or you don't want to hack apart your high end cans. Adafruit just put out a tutorial for adding pattern blinking LED lights to headphones.  This instructable takes it one step further. This project is really the Adafruit Ampli-tie project morphed into a cool sound reactive LED light applia ...
Read more

›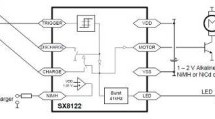 Semtech has introduced an analogue timer chip that runs from 0.9V, but can drive LEDs at over 3V. Called SX8122, to the timer it adds: a simple battery charger, a boost converter, and a power-down controller. "It is designed for on/off button debouncing, delayed start-up timing, programmable sequencing and timing-out in toys, remote control, electric toothbrushes, buzzers, and LED pointers," said Semtech. T ...
Read more

›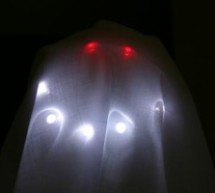 When you flip a switch, the coffin lid opens and a smiling red eyed ghost arises. The ghost flings some candy, pushes the switch back and returns to rest. Then, the coffin lid closes. Step 1: Major parts include: 4.5 rpm motor  #155821 Jameco.com 1.8 rpm motor  #176050 Jameco.com Two shaft couplers  #162270 Jameco.com Servo motor #358635 Jameco.com Arduino microcontroller  #2121105 Jameco.com Four limit swi ...
Read more

›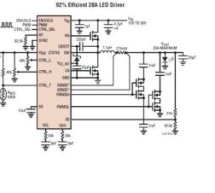 Description The LT®3743 is a fixed frequency synchronous step-down DC/DC controller designed to drive high current LEDs. The average current mode controller will maintain inductor current regulation over a wide output voltage range of 0V to (VIN – 2V). LED dimming is achieved through analog dimming on the CTRL_L, CTRL_H and CTRL_T pins and with PWM dimming on the PWM and CTRL_SEL pins. Through the use of ex ...
Read more

›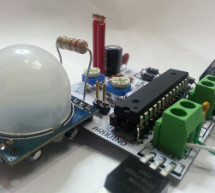 This is just a brief run down on how easy it has become to make your own circuits complete with your own PCB's.  Have you ever wanted to make something custom that suits your needs? Of course you have!! For me it really started when I built my first day/night light. I used a light dependant resistor to determine if it was dark and if it was to then turn on an LED light. I then went on to add a movement sens ...
Read more

›
This Instructable will walk you through my process of making a Slot Machine costume with addressable leds controlled with an arduino! Step 2: Lets Get started Picture set up: I found my slot picture online that the best graphic that when enlarged would stay nice and clear. Be sure to follow the directions on the iron on transfer paper when printing and transferring. Print the picture to full page 8.5 ...
Read more

›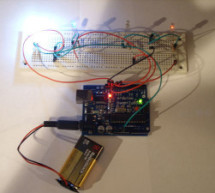 In this instructables you will learn how to wire 4 LED'S and make them flash 10 times. This is a great Starter project!! what you will need... 1: arduino (I am using an Duemilanove) 1: breadboard 4: LED's 10-15: jumper wires 3: resistors Step 1: Adding the LED's and Resistors1 First put the LED's on the breadboard. Make Sure the long lead is to the left as seen i the picture! Next add the Resistors to the l ...
Read more

›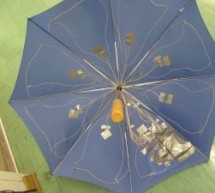 Once upon a time, 2 girls greatly enjoyed walking in the rain with umbrellas. They decided the enjoyment of this experience could be maximized by building their own pressure-activated web of LEDs to install under their umbrella. Thus, with the help of an Arduino, some 4051 multiplexers, a lot of wire and a lot of solder, they set off on their path to success. Step 1: Materials List Just based on size, we de ...
Read more

›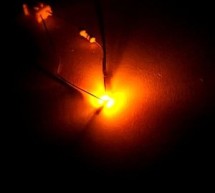 Hi there. Christmas is coming closer, and I was wondering if I could put some candles in my room to get in the "christmas mood". But after a friends house burned down of christmas tree candles, I don't want to burn real candles into my room. So why don't let the Arduino light for you?! This Instructable will show you, how to flicker up to 6 LEDs using an Arduino Microcontroller. For more information about A ...
Read more

›