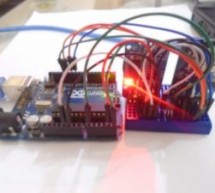 In this project, we are going to make an Arduino Temperature logger that will get the temperature value from the LM35 temperature sensor and the time from the DS3231 Real Time Clock module. Then we will store these values in the SD card file using the mini SD card Module. After that, we will access this file from a PC and create a chart of these values in the Microsoft excel.   Required Components The compo ...
Read more

›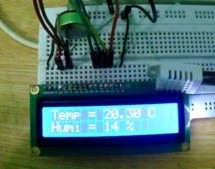 Today we are going to make an IoT WiFi data logger using Arduino, ESP8266 WiFi module and DHT22 temperature humidity sensor. Arduino is reading temperature and humidity sensed by DHT22 and sending it to an internet server using the ESP8266 WiFi module. Here we are using ThingSpeak as the internet server. ThingSpeak is an open source IoT application which can be used as an Internet or Intranet Server. It is ...
Read more

›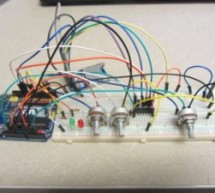 I was working on a project were I needed a cheap and efficient way to log the changing resistance of a sensor while simultaneously logging the temperature. This project is similar in many respects to the other data loggers on my site. Three prototypes have been built with the third one being a PCB. I have found this design to work extremely well for my needs. The resistance measurement princip ...
Read more

›
The purpose of this project was to create a simple, portable device that would periodically read sensors and then store the sensor data so it could be retrieved later. The result is the HexiLogger, "hexi" because it can support up to six different sensor inputs and "logger" because it will store the input data on a removable SD memory card. Hardware I began the project using the ATmega168 chip that came wit ...
Read more

›
There is no better way to hide a covert device than to stick it inside a larger conspicuous device. That said... Essentially, this is a guide for making a data logging system for use with the breathalyzer microphone. To accomplish this, an Arduino and a Logomatic SD data logger are embedded into an old and considerably large tape deck. The data is fed into the tape deck through an unassuming 1/4" audio jack ...
Read more

›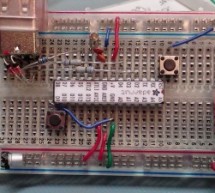 UPDATE:  Please see Addendum 2 at the end of this article for an Excel automatic logging implementation. There are several good articles on Instructables about building your own Arduino.  Depending on your horde of electrical parts, you may be able to build an Arduino clone for as little as $3.  I recently built two: one on a solderless breadboard and another that is like a USB-stick made on perfboard and m ...
Read more

›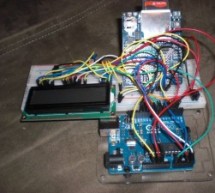 This is a data logger I made for my class. I couldn't find any instructions that I could use to make the Arduino record the light brightness and the temperature. Then display the temperature and the light value on the LCD then Save it to the SD card Requirements Here are the requirements for the Datalogging shield project (project #1): Collect data from at least 2 sensors write the data at regular intervals ...
Read more

›