Up until now, we have talked about working with a lot of low-power devices. Sensors, LEDs, ICs, and the like are all capable of being powered directly from your Arduino, but as many awesome 5 and 3.3v components as there are, eventually you will find yourself holding a 12v solenoid, motor, or light and wondering "How the heck am I supposed to control this from my Arduino?" Well today we are going to talk ab ...
Read more

›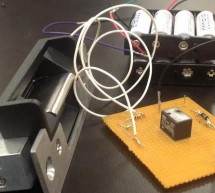 Introduction For the third assignment, we decided to make a 'knock-detector' that is capable of informing the user/owner of specific events. We designed our system such that it can detect both casual knocks and knock patterns. Casual knocks could be used to inform the owner/user that someone is at door, which may be particularly useful for the deaf or in situations where it is difficult to hear the knocking ...
Read more

›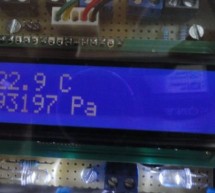 This Instructable shows you how to build a micro-controller based weather monitoring device. Built on the Arduino Uno board it can easily be extended and modified should you have additional sensors at hand. Main requirements: - Measure temperature (accuracy +/- 0,5 degree Kelvin) - Measure barometric air pressure (+/- 0,1 Pascal) - Display measured values on a LCD on demand by pressing a button Main compone ...
Read more

›
The Arduino reads temperature from a MCP9700 temperature sensor IC and displays the temperature in the Arduino IDE serial monitor window. Also see the Arduino LCD thermometer tutorial (tutorial 14). Prerequisites Complete Tutorial 9: Using the Arduino Serial Port before attempting this tutorial. Components Besides an Arduino Uno board, USB cable, wire links and a breadboard, you will need: Qty Part Designat ...
Read more

›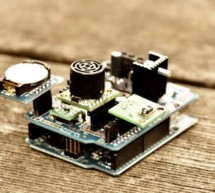 I have been working on this project for a while and whilst it is still under development I decided to write a short guide after several requests to do so. The dimmer uses an interrupt driven XL-Maxsonar EZ1 ultrasound range finder to measure the distance between the sensor and your hand. By moving your hand up and down over the sensor you can increase or decrease the amount of light emitted by the connected ...
Read more

›
So my boss came to me one last week and said he wanted to scare the trick-or-treaters who came to his home, and the kids who would come to work during a special Halloween Walk the community does. Thus was born the talking pumpkin. In short, I used an Arduino, an SD card read/writer, and an ultrasonic sensor to trigger a sound byte when the kids walk past our pumpkin… something they would not expect. If you ...
Read more

›
The TiltKey is a keyboard input device based on tilting. Based on the angle that it is tilted at, and the direction it is tilted in, you can write every letter of the alphabet, every number, and every symbol found on a standard US keyboard. Operation is very simple; the LCD display shows the letter your going to write, and pressing the "press" button will write it to your computer. Holding the "shift" butto ...
Read more

›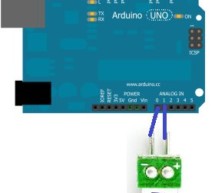 In this project, we will go over how to build a vibration detector circuit.This is a circuit which can detect and measure flex, touch, vibration, and shock.The sensor we will use to detect these movements is a piezo vibration sensor from Measuremenet Specialists (MEAS). The sensors are a thin strip of piezoelectric material with a rivet in the end acting as a weight. When there is a vibration, the weight mo ...
Read more

›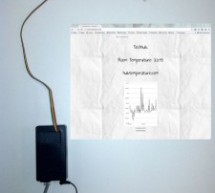 This is how to push high resolution real-time data from Arduino-based temperature sensor to your web page without any server-side coding. Arduino is a great device for collecting, storing and transferring data from various sensors but there are times you need to make your data accessible from any place over the internet, like I did for room temperature in my study. That's when this solution may come handy. ...
Read more

›
In this tutorial you will learn how to turn any conductive surface into a capacitive touch sensor. This project illustrates how to use capacitive touch to turn on a motor (fan) and neopixel. In this example, all of the components were custom designed and built specifically for this application. Since this method can be used for many different applications, this instructable will cover the behind the scenes ...
Read more

›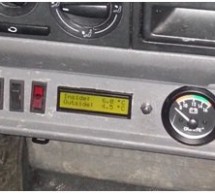 For a while I have been looking for a way of getting a reading of main and leisure battery voltage, and inside and outside temperature in the van. I spent ages on researching and found some bits here and there that might help, but nothing to do the whoe job, and nothing really satisfactory, until finally I found a link to the Arduino website. Never having heard of it before, I did a bit of reading and it se ...
Read more

›
This Instructable brought to you by the kind folks a Rachel's Electronics Visit  www.rachelselectronics.com  for cool electronics kits and breadouts! This hobby servo hack will add shaft position feedback by tapping into the servo's own internal potentiometer. The only parts that need are wire and a little bit of solder, making this hack practically free. Common electronics workshop tools are required, so i ...
Read more

›