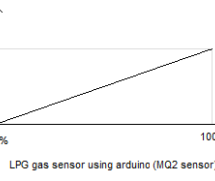 LPG sensor using arduino with alarm and cutoff. A simple LPG sensor using arduino is shown in this article. This circuit indicates the amount of LPG in the air. The circuit  sounds an alarm and trips a relay  when the concentration is above a predetermined level. MQ2 is the gas sensor used in this project. MQ2 is an SnO2 based gas sensor which can sense gases like methane, propane, butane, alcohol, smoke, h ...
Read more

›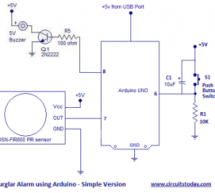 In this tutorial, we are building an interesting application using Arduino and PIR Sensor. A Burglar Alarm – is basically an intruder alarm or an anti theft alarm. So this project is all about building an anti theft alarm or an intruder alarm using Arduino and PIR sensor. It is possible to enhance this project with many features like adding a GSM module to send SMS alerts to specified mobile numbers when an ...
Read more

›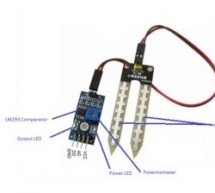 In this article, we are going to interface a Soil moisture sensor FC-28 with Arduino. This sensor measures the volumetric content of water inside the soil and gives us the moisture level as output. The sensor is equipped with both analog and digital output, so it can be used in both analog and digital mode. In this article, we are going to interface the sensor in both modes. So let's begin our tutorial on i ...
Read more

›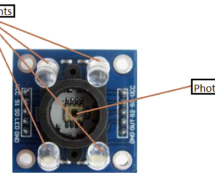 In this article, we are going to read the colors using the TCS230 color sensor (RGB Sensor) and Arduino Uno. The TCS 230 color sensor senses the color light by using the photodiodes. The sensor converts the readings from the photodiode into a square wave by using the light to frequency converter. The frequency of these waves is directly proportional to the light intensity. Then the Arduino reads these squar ...
Read more

›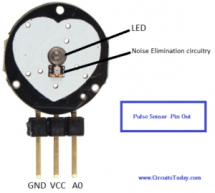 In this article, we are going to interface a Pulse Sensor with Arduino. The pulse sensor we are going to use is a plug and play heart rate sensor. This sensor is quite easy to use and operate. Place your finger on top of the sensor and it will sense the heartbeat by measuring the change in light from the expansion of capillary blood vessels. Pin Out – Pulse Sensor The pulse sensor has three pins which are a ...
Read more

›
This project is about a moisture-sensing automatic plant watering system using Arduino UNO. The system reads the moisture content of the soil using soil moisture sensor and switches ON the motor when the moisture is below the set limit. When the moisture level rises above the set point, the system switches off the pump.  The status of the tank, motor and the moisture level will be displayed on a 16×2 LCD di ...
Read more

›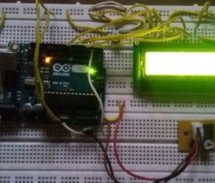 People  or Visitor counters are pretty famous embedded application that was widely used in places like theaters, malls, Transport stations and so. High end counters uses sophisticated hardware to do the process of counting. Today we are about to see building of simple Visitor counter project using Arduino which uses IR as a tool for sensing people. This project can also be used to count objects as well prov ...
Read more

›
  Who doesn't love playing with RC cars and Robots. Not only playing, engineers and enthusiasts like us love to build and experiment with these stuffs. Also its fair to say that RC's and Robots have became more than just toys, they already have started to integrate into our life slowly. But to take this to another standard we have built a Gesture controlled car using the most powerful development board Ardu ...
Read more

›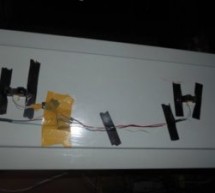 Infrared (IR) sensors are normally used to measure distances, but they can also be used to detect objects. By connecting a couple of IR sensors to an Arduino, you can make an intruder alarm. Overview Infrared (IR) sensors are normally used to estimate the distance of an object, but you can also use them to detect the presence of objects. IR sensors consist of an IR transmitter and and IR receiver. The trans ...
Read more

›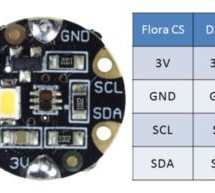 We finish up our project using I2C on the Quark D2000 development board with the addition of a color sensor and an object color identifier program. Finally, we revisit interfacing the BH1750FVI ambient light sensor using asynchronous mode I2C. Before continuing in this article, consider reading through part one of the article: Quark D2000 I2C Interfacing: Add a Light Sensor and an LCD Be sure to consult the ...
Read more

›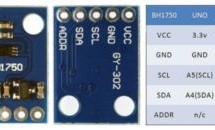 Get acquainted with using I2C with the Quark D2000 development board by interfacing an ambient light sensor and an LCD. Previously, we presented a general overview of the Quark D2000 development board. Subsequently, we explored the use of the board's GPIO and PWM. In this project, we will explore using I2C with the D2000 board by interfacing an ambient light sensor and a COG (chip-on-glass) LCD. Since our l ...
Read more

›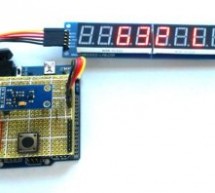 A light meter is a device that measures the intensity of light. It finds applications in schools, hospitals, production areas, passageways and more to measure and maintain proper lighting levels. It is often used by photographers to determine the proper exposure for a photograph. Today we are going to build a simple light meter using an Arduino board and a BH1750 digital light sensor. The measured lighting ...
Read more

›