In this tutorial we will develop a circuit using Force sensor, Arduino Uno and a servo motor. It will be a servo control system where the servo shaft position is determined by the weight present on the force sensor. Before going any further let's talk about about the servo and other components. Servo Motors are used where there is a need for accurate shaft movement or position. These are not proposed for hi ...
Read more

›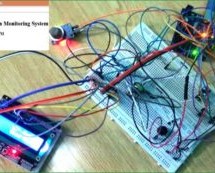 In this project we are going to make an IOT Based Air Pollution Monitoring System in which we will monitor the Air Quality over a webserver using internet and will trigger a alarm when the air quality goes down beyond a certain level, means when there are sufficient amount of harmful gases are present in the air like CO2, smoke, alcohol, benzene and NH3. It will show the air quality in PPM on the LCD and as ...
Read more

›
In this article, we are going to learn how to interface MQ2 Gas Sensor with Arduino. MQ2 is basically a general purpose gas sensor (similar to MQ5) which can sense a broad range of gases like LPG, Butane, Methane(CH4), Hydrogen and in addition to these gases MQ2 is sensitive to smoke as well. In a previous article, we have wrote a tutorial on Interfacing MQ5 Gas sensor to Arduino. Both MQ5 and MQ2 are basic ...
Read more

›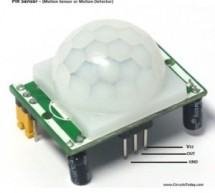 In this article, we are going to learn how to interface/connect PIR Sensor or Passive Infrared Sensor to Arduino. We have written a tutorial on how to interface PIR sensor to 8051 previously in CircuitsToday! So a PIR sensor which is also known as Pyroelectric sensor or Passive Infrared Sensor is basically an electronic sensor employed in motion detecting applications. A PIR sensor detects or measures IR (I ...
Read more

›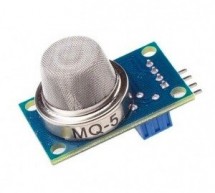 In this guide, we learn how to interface MQ5 Gas sensor (which is a generic Gas Sensor more suited to detect and determine LPG concentrations) with Arduino. In this tutorial, we are using the MQ5 Gas sensor module (which is widely available in market) . This module has two output possibilities – an analog out (A0) and a digital out (D0). The analog out can be used to detect Gas leakage and to measure volume ...
Read more

›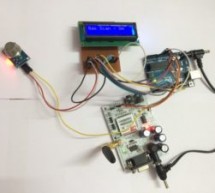 We have published lots of interesting arduino projects like GSM based Fire Alarm System , Line Following Robot, RFID Based Access Control System and many other useful projects. This time, we are publishing a highly useful home application – Gas Leakage Detector using Arduino and GSM Module with SMS Alert and Sound Alarm.  We have published an LPG  Sensor Project using Arduino and MQ2 sensor before – which s ...
Read more

›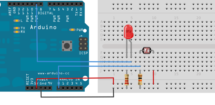 This example demonstrates one techinque for calibrating sensor input. The board takes sensor readings for five seconds during the startup, and tracks the highest and lowest values it gets. These sensor readings during the first five seconds of the sketch execution define the minimum and maximum of expected values for the readings taken during the loop. Circuit Analog sensor (e.g. potentiometer, light sensor ...
Read more

›
Up until now, we have talked about working with a lot of low-power devices. Sensors, LEDs, ICs, and the like are all capable of being powered directly from your Arduino, but as many awesome 5 and 3.3v components as there are, eventually you will find yourself holding a 12v solenoid, motor, or light and wondering "How the heck am I supposed to control this from my Arduino?" Well today we are going to talk ab ...
Read more

›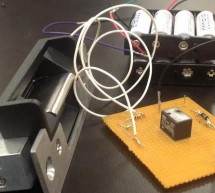 Introduction For the third assignment, we decided to make a 'knock-detector' that is capable of informing the user/owner of specific events. We designed our system such that it can detect both casual knocks and knock patterns. Casual knocks could be used to inform the owner/user that someone is at door, which may be particularly useful for the deaf or in situations where it is difficult to hear the knocking ...
Read more

›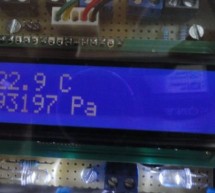 This Instructable shows you how to build a micro-controller based weather monitoring device. Built on the Arduino Uno board it can easily be extended and modified should you have additional sensors at hand. Main requirements: - Measure temperature (accuracy +/- 0,5 degree Kelvin) - Measure barometric air pressure (+/- 0,1 Pascal) - Display measured values on a LCD on demand by pressing a button Main compone ...
Read more

›
The Arduino reads temperature from a MCP9700 temperature sensor IC and displays the temperature in the Arduino IDE serial monitor window. Also see the Arduino LCD thermometer tutorial (tutorial 14). Prerequisites Complete Tutorial 9: Using the Arduino Serial Port before attempting this tutorial. Components Besides an Arduino Uno board, USB cable, wire links and a breadboard, you will need: Qty Part Designat ...
Read more

›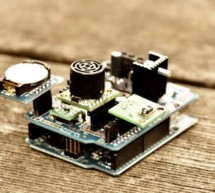 I have been working on this project for a while and whilst it is still under development I decided to write a short guide after several requests to do so. The dimmer uses an interrupt driven XL-Maxsonar EZ1 ultrasound range finder to measure the distance between the sensor and your hand. By moving your hand up and down over the sensor you can increase or decrease the amount of light emitted by the connected ...
Read more

›