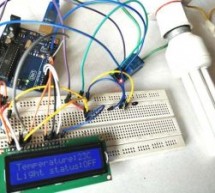 Suppose you are sitting in a room and feeling cold and you want your heater to be automatically turned on, and then off after some time when room temperature is increased, then this project help you to control your home appliances automatically according to the temperature. Here we are controlling Home AC Appliances with Arduino based on the temperature. Here we have used Thermistor to read the temperature. ...
Read more

›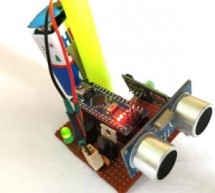 Ever heard of Hugh Herr? He is a famous American rock climber who has shattered the limitations of his disabilities; he is a strong believer that technology could help disabled persons to live a normal life. In one of his TED talk Herr said "Humans are not disabled. A person can never be broken. Our built environment, our technologies, is broken and disabled. We the people need not accept our limitations, b ...
Read more

›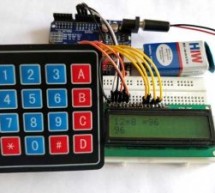 Programming is always fun and Arduino is a wonderful platform if you are just getting started with Embedded programming. In this tutorial we will build our own calculator with Arduino. The values can be sent in through a keypad (4×4 keypad) and result can be viewed on a LCD screen (16×2 Dot-matrix). This calculator could perform simple operations like Addition, Subtraction, Multiplication and Division with ...
Read more

›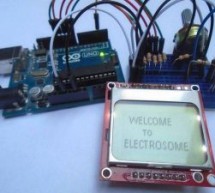 In this project, we are going to make a Digital Thermometer using Arduino Uno. We will use DS18B20 temperature sensor to sense the temperature and Nokia 5110 LCD to display it. DS18B20 is a 1-Wire digital temperature sensor manufactured by Maxim Integrated and is capable of reporting degree celsius with 9 ~ 12 bit precision. Components Required Arduino Uno DS18B20 Temperature Sensor Nokia 5110 LCD 1KΩ Poten ...
Read more

›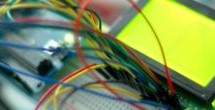 This is an incredibly quick post, and it is actually here simply because this thing was a pain to figure out how to hook it up. But, I wasn't able to do anything with it more than the Arduino library was able to do out of the box. So, if you have this screen sold from SparkFun, and you wanted to hook it up to your Arduino, here is how you do that. Hooking it up LCD screens of this type are more difficult to ...
Read more

›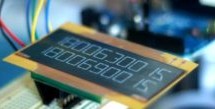 Most notable for its inclusion in the Kindel and other E-Readers, E-Paper has recently become very popular. But until very recently been out of reach to being used in personal projects. Luckily for us, SparkFun started selling and E-Paper display, and breakout board finally bringing this great technology to a place where we can slap it on the back of our Arduinos. If you are wondering, E-Ink is a brand of E ...
Read more

›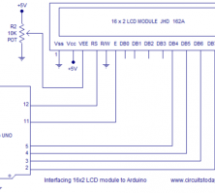 A Liquid Crystal Display commonly abbreviated as LCD is basically a display unit built using Liquid Crystal technology. When we build real life/real world electronics based projects, we need a medium/device to display output values and messages. The most basic form of electronic display available is 7 Segment display – which has its own limitations. The next best available option is Liquid Crystal Displays ...
Read more

›
Seven segment LED displays are known to be resource and power hungry. But because they are visually so charming and readable from a far viewing distance and at a much wider viewing angle as compared to any other electronic displays, they are still hugely popular. The required number of I/O pins to drive the LED segments can be reduced significantly by using an additional dedicated hardware. For example, the ...
Read more

›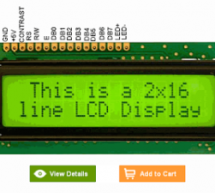 In this tutorial we'll be looking at how to connect interface parallel LCD to an Arduino. We are using 16 char x 2 Line LCD known as 16x2 LCD, you can usually identify this display by the 16-pin interface. You only need to solder 10 of the 16 wires to use the LCD, but this will only enable you to use the 4-bit interface. 4-Bit interface helps us to reduce required IO lines, there are various displays availa ...
Read more

›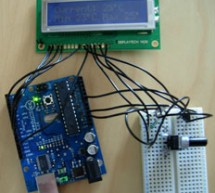 As a simple first Arduino experiment I interfaced a two line LCD (a Displaytech 162B) and an LM35DZ to make a simple Min/Max thermometer. Step 1 - Interfacing the Temperature Sensor This is really very simple. The LM35DZ has three pins, +5V, ground and a variable voltage output to indicate the temperature. I plugged it into breadboard and wired the output straight to the Arduino's analogue input 0. To test ...
Read more

›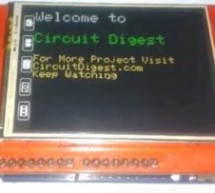 Today, we are going to Interface 2.4 inch TFT LCD Shield with Arduino. By using this color TFT LCD shield we can show characters, strings, blocks, images etc on the color TFT LCD. And we can use this TFT Shield in many applications like:  Security System, Home Automation, Games etc. Interfacing TFT LCD with Arduino is very easy. We only need to have an Arduino Board & a 2.4 inch TFT Shield in hardware p ...
Read more

›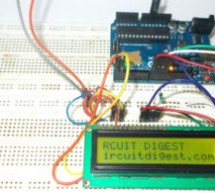 To establish a good communication between human world and machine world, display units play an important role. And so they are an important part of embedded systems. Display units - big or small, work on the same basic principle. Besides complex display units like graphic displays and 3D dispays, one must know working with simple displays like 16x1 and 16x2 units. The 16x1 display unit will have 16 characte ...
Read more

›