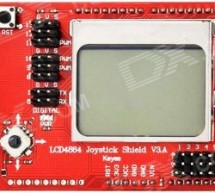 Most of the temperature measurement techniques around the world require some sort of physical contact between the temperature sensor and the object or environment whose temperature is to be measured, but as technology advanced, this changed too. The need to be able to measure the temperature of an object without physical contact arose. This need brought the measurement of temperature using infrared sensors. ...
Read more

›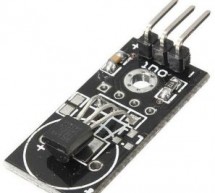 Hi guys welcome to this tutorial. Today we will be building a simple temperature monitor using the DS18B20 sensor with a Nokia 5110 LCD Display and an Arduino mega. Introduction The DS18B20 digital temperature sensor gives a 9-bit to 12-bit Celsius temperature readings and also has an alarm function with nonvolatile user-programmable upper and lower trigger points. The sensor communicates via the 1-Wire com ...
Read more

›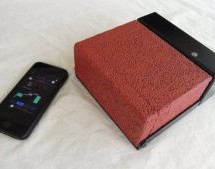 REFLO is a stylish, portable reflow oven for creators and makers to easily, quickly, and professionally prototype circuits for their IoT device, wearable, small robot, etc. Portable at only 6" x 6" x 2.7" - it's the worlds smallest reflow oven Efficient, requires only 300 W Operable from a mobile device Open source hardware & software Compatible with the Arduino IDE Low cost Who Needs It and Why? Design ...
Read more

›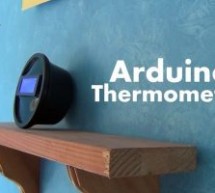 Its hot here in Los Angeles! Besides the massive drought California is in, Its not as cool around here lately. I wanted to build something to see just how hot it really was, and here it is! Read this instructable and Ill teach how you can turn just a few components you have into an accurate mini desktop thermometer!I hope you enjoy the project and vote for it for the contests! Lets Build It! Step 1: You Wil ...
Read more

›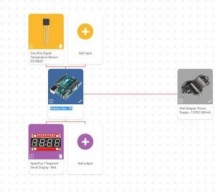 Building an Arduino project isn't just about making all the components talk to one another. It's about creating an actual object or prototype out of your small creation, and giving it that extra touch that makes it unique. For this next project, we took some very basic components: a one-wire temperature sensor and a 7-segment LCD. For the extra flavoring, we used SUGRU, a really cool material that works gre ...
Read more

›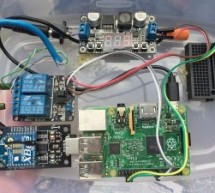 This simple system allows web based remote control of a swimming pool pump and heater, or any device that be switched with simple relays. It uses a Raspberry Pi as the main controller and web server. It also uses a remote thermometer run by an Arduino at the pool, powered by a battery and a solar panel. Two small XBee radio units supply the data link between the pool thermometer and the main controller. I h ...
Read more

›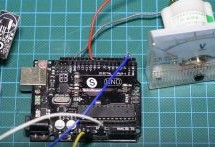 Introduction Sometimes, it is necessary to add a temperature indicator into your projects. Therefore, in this tutorial you will learn how to hack your analog Voltmeter and convert into an analog Thermometer using Arduino and a DS18B20 temperature sensor. DS18B20 Module In the first place, the Maxim DS18B20 digital thermometer provides 9-bit to 12-bit Celsius temperature measurements and has an alarm functio ...
Read more

›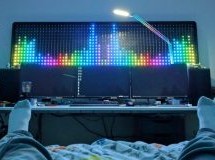 The various displays and interfaces in Star Trek, especially The Original Series, were intentionally designed to be obtuse and overly complex so they would appear futuristic to the audience. If you can figure out how Sulu was able to fly the Enterprise with an array of unlabeled buttons and rocker switches, we'd love to hear it. But one area of the ship where this abstract design aesthetic was backed off a ...
Read more

›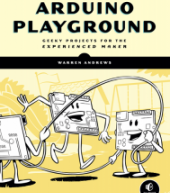 Are you an experienced maker who are looking for more advanced Arduino skills to get? Warren Andrews, an experienced engineer and journalist, wrote a new book that walks makers through building 10 outside-the-box projects, helping them advance their engineering and electronics know-how. With this book, makers will delve more deeply into hardware design, electronics, and programming. The "Arduino Playground: ...
Read more

›
I've decided to provide a funny Arduino concept thermometer in case its the middle of the night, pharmacies are not working, you are not feeling well and you want to check your body temperature. If you have Arduino by your side, this is a life saver! Components you will need: Arduino Uno/Nano, whatever Some breadboard wires A 10K resistor A thermistor ( I got it from my first Arduino kit) If you want to mak ...
Read more

›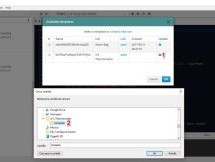 How to develop a simple but powerful IoT thermometer using a Zerynth-powered single-board MCU and the Zerynth App. Story The Zerynth App Zerynth App is a mobile application for Android and iOS that allows fast prototyping of graphical interfaces for your IoT projects. With Zerynth App you can turn any mobile into the controller and display for smart objects and IoT systems! In particular, you can manage and ...
Read more

›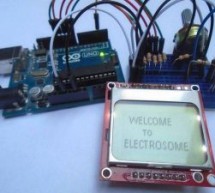 In this project, we are going to make a Digital Thermometer using Arduino Uno. We will use DS18B20 temperature sensor to sense the temperature and Nokia 5110 LCD to display it. DS18B20 is a 1-Wire digital temperature sensor manufactured by Maxim Integrated and is capable of reporting degree celsius with 9 ~ 12 bit precision. Components Required Arduino Uno DS18B20 Temperature Sensor Nokia 5110 LCD 1KΩ Poten ...
Read more

›