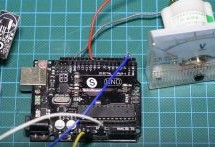 Introduction Sometimes, it is necessary to add a temperature indicator into your projects. Therefore, in this tutorial you will learn how to hack your analog Voltmeter and convert into an analog Thermometer using Arduino and a DS18B20 temperature sensor. DS18B20 Module In the first place, the Maxim DS18B20 digital thermometer provides 9-bit to 12-bit Celsius temperature measurements and has an alarm functio ...
Read more

›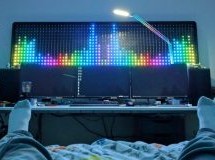 The various displays and interfaces in Star Trek, especially The Original Series, were intentionally designed to be obtuse and overly complex so they would appear futuristic to the audience. If you can figure out how Sulu was able to fly the Enterprise with an array of unlabeled buttons and rocker switches, we'd love to hear it. But one area of the ship where this abstract design aesthetic was backed off a ...
Read more

›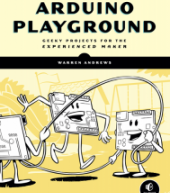 Are you an experienced maker who are looking for more advanced Arduino skills to get? Warren Andrews, an experienced engineer and journalist, wrote a new book that walks makers through building 10 outside-the-box projects, helping them advance their engineering and electronics know-how. With this book, makers will delve more deeply into hardware design, electronics, and programming. The "Arduino Playground: ...
Read more

›
I've decided to provide a funny Arduino concept thermometer in case its the middle of the night, pharmacies are not working, you are not feeling well and you want to check your body temperature. If you have Arduino by your side, this is a life saver! Components you will need: Arduino Uno/Nano, whatever Some breadboard wires A 10K resistor A thermistor ( I got it from my first Arduino kit) If you want to mak ...
Read more

›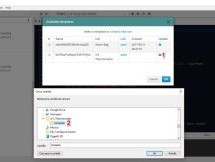 How to develop a simple but powerful IoT thermometer using a Zerynth-powered single-board MCU and the Zerynth App. Story The Zerynth App Zerynth App is a mobile application for Android and iOS that allows fast prototyping of graphical interfaces for your IoT projects. With Zerynth App you can turn any mobile into the controller and display for smart objects and IoT systems! In particular, you can manage and ...
Read more

›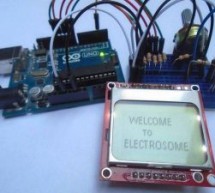 In this project, we are going to make a Digital Thermometer using Arduino Uno. We will use DS18B20 temperature sensor to sense the temperature and Nokia 5110 LCD to display it. DS18B20 is a 1-Wire digital temperature sensor manufactured by Maxim Integrated and is capable of reporting degree celsius with 9 ~ 12 bit precision. Components Required Arduino Uno DS18B20 Temperature Sensor Nokia 5110 LCD 1KΩ Poten ...
Read more

›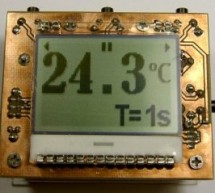 The device is designed for contactless measuring and monitoring temperature of objects. It is built on Melexis MLX90614 sensor and can measure temperatures in the range from -70°C to +380°C with 0.5°C accuracy and 0.01°C resolution. The period of measurements can be set in the menu from 1 sec to 1 min in 10 sec increments. It is also possible to record the temp measurements and upload them to a computer via ...
Read more

›
Hot Yet? Attiny85 Faucet Water Temperature Sensor Testing Real life testing in the kitchen sink! Note the tri-color LED. Blue is cold and fades into Green which then flips to increasing Red at 85F.   Notes This project is an Attiny85 Arduino circuit and uses the Coding Badly attiny core available here: https://code.google.com/p/arduino-tiny/source/list For the AVR programmer, I used the Adafruit ZIF shield ...
Read more

›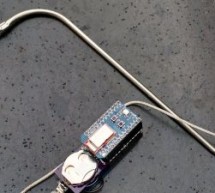 With summer arriving, and the fear of dried out chicken looming, we wanted a more high tech way to track the temperature of items we are grilling outside. There are wireless probe thermometers, but they require carrying around a separate readout. We wanted a way to read the termperature from our smartphone, so we took the just the thermometer and hooked it to bluz! Getting the thermometer to work was a bit ...
Read more

›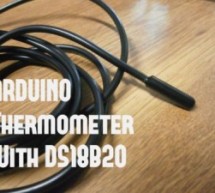 ermometer with DS18B20 digitaltemperature sensor using Arduino, breadboard, jumpers. So you can measure temperature of the air, liquids like water and the temperature of the ground. *prints the temperature data on the serial monitor of the arduino IDE. DS18B20 is 1-Wire digital temperature sensor from Maxim IC. Reports degrees in Celsius with 9 to 12-bit precision, from -55 to 125 (+/-0.5). Each sensor has ...
Read more

›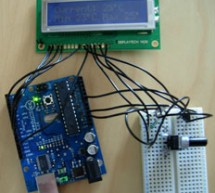 As a simple first Arduino experiment I interfaced a two line LCD (a Displaytech 162B) and an LM35DZ to make a simple Min/Max thermometer. Step 1 - Interfacing the Temperature Sensor This is really very simple. The LM35DZ has three pins, +5V, ground and a variable voltage output to indicate the temperature. I plugged it into breadboard and wired the output straight to the Arduino's analogue input 0. To test ...
Read more

›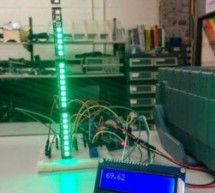 Hello! This is a quick, intermediate Arduino project that takes a temperature reading from a TMP36 , reads it onto an LCD screen and gives an "Analog" readout on a Neopixel stick that changes color and number of lights lit every 10 degrees Fahrenheit. It's easily customizable as NeoPixels can be coded in many ways so the NeoPixel stick can change size and colors every which way a maker would want it to. Gat ...
Read more

›