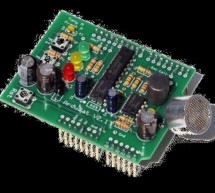 I've built a number of projects that have interfaced the output of the Simple Bat Detector with a microprocessor. The most recent was the BatLogger II. But I hadn't come up with an easy way for others to experiment with this idea ... until now. My friend, Frank, in Germany, had wanted to make a relatively inexpensive bat activity logger ... and he had come on the idea to do it using a Simple Bat Detector co ...
Read more

›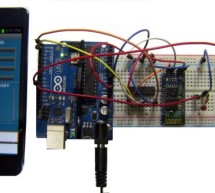 UPDATES  October 30, 2013 - 7PM (GMT+2) The new official name for this app is ArduDroid and it can be installed from Google Play. I changed the name to avoid a naming conflict with another app.   September 15, 2013: I Have won a Nexus 7 tablet for this project part of a competition held by Instructables.com Thanks to everyone who voted. August 18, 2013: I have uploaded the Anrduino 0.11 alpha version with f ...
Read more

›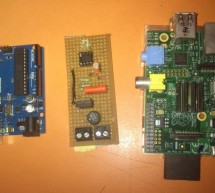 Dimmer With  MOSFET This circuit shows that dimmers intended for use at mains voltage do not always have to contain a triac. Here, a MOSFET (BUZ41A, 500 V/4.5A) in a diode bridge is used to control the voltage across an incandescent bulb with pulse-width modulation (PWM). The power supply voltage for driving the gate is supplied by the voltage across the MOSFET. add on board: raspberry pi diy add-on board S ...
Read more

›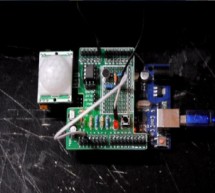 Hi Everyone! I've had a few people ask about creating a simple clap-on/clap-off circuit using Arduino. Well those who are interested are now in luck. The software in this instructable is simple and well commented. The schematic is simple, and the components are easy and inexpensive to acquire! All you'll need are 6x components, and an Arduino UNO. I hope that this helps those of you who need to build this f ...
Read more

›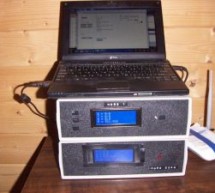 Build a low cost simple wireless mesh using arduinos and long range APC220 radio modules. Wireless mesh networks can handle individual nodes not working and are tolerant to environments such as forests and hills where data may not be able to go directly from one point to another. Step 1: How the mesh works This is a wireless mesh with a range of up to 1km between nodes. There are 16 nodes in each mesh, and ...
Read more

›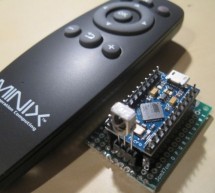 Step 1: Components In order to build this low cost wireless presenter you will need: An infrared remote control (any common TV control should work) An Arduino Pro Micro or a Leonardo (both based on the ATmega32u4 microcontroller) An infrared receiver (I used the really cheap VS1838B) A perfboard or a breadboard Female pin headers (optional) An ATmega32u4 based Arduino is crucial for this tutorial, since the ...
Read more

›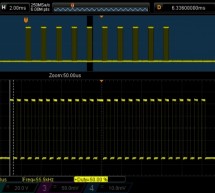 We are often asked on discussion boards, about conflicts between IRremote or IRLib and other Arduino Libraries. In this post, we present a sketch for 'Simple Infrared PWM on Arduino'. This is the first part in a 3 part series of posts. Part 1 shows how to generate the simple Infrared carrier frequency on Arduino, using any available IO pin and without conflicting with other libraries. Part 2 will show how t ...
Read more

›