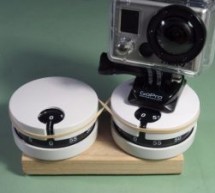 This project it's a new time-lapse tripod or panning with two axis that works with an arduino protoboard. Everyone will be able to create their own time-lapse trajectory without need to check it. With the arduino code we'll can change the value for the movement degrees that we want. Step 1: Bill of Materials - SERVO MOTORS x2 - BUTTONS x2 - ARDUINO BOARD - PROTOBOARD - RESISTORS x2 Step 2: Assembly Step 3: ...
Read more

›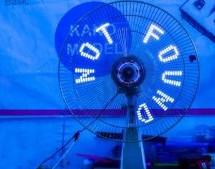 Persistance of vision is a fun feature of the human visual system, which allows us to blink a bunch of spinning LEDs at the right time to spell out messages that appear to hang in the air. [TN_Inventor] took a stab at his own POV build, using an old desk fan as a base. The initial build relied on a rotor made of MDF and some very old-school LEDs. The rotor was heavy and unbalanced, causing issues for the mo ...
Read more

›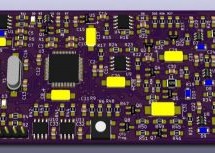 After using the Microchip tools to program and debug the projects I work on, I wondered about creating my own programming/debugging module that I could put on my own boards – just like Microchip does with their starter kits and such. As I became more interested in that idea, I began to search the web to see if anyone else had already done something similar. Initially, I found lots of posts regarding the 2nd ...
Read more

›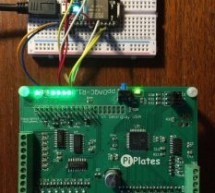 The ppDAQC board from Pi-Plates.com is an inexpensive yet powerful solution for expanding the input/output capabilities of the Spark Core. And since Pi-Plates are stackable, it is a simple task to scale up the I/O capabilities of a single Core. All that is required for connectivity are the four SPI signals (signals A2-A5) as well as a single digital output (D6). Power can come from the Core or from the ppDA ...
Read more

›
It's wasn't so long ago that RC transmitters, at least ones worth owning, were expensive pieces of gear. Even more recently than that, the idea of an RC transmitter running an open source firmware would have been considered a pipe dream. Yet today buying cheap imported transmitters and flashing a community developed firmware (if it didn't come with it pre-installed to begin with) is common place. It's not m ...
Read more

›
This instructable will teach you how to build your 4x4x4 LED cube with Flower ProtoBoard and control by Arduino. Why is Flower ProtoBoard ? not ProtoBoard ? Because of I often use protoboards to test out if a new idea works in practice. I do not use breadboards anymore because I pretty much use only smd parts and I hate the connection problems and high parasitics that breadboards have. So the Flower ProtoBo ...
Read more

›