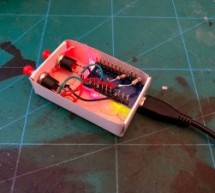 Passwords are hard... and remembering a secure one is even harder! On top of that if you have along, convoluted password it will take time to type. But fear not my friends, I have a solution to this! I Created a little auto-typing machine that will output the passwords into the computer. Now there is no need to remember stuff or being a fast typer. Step 1: What You Need. Parts: 2x 10k resistors (never mind ...
Read more

›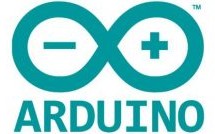 https://youtu.be/GnYi9Y2EIoc Hello world! Today i made a simple code to control a electric strike lock with a Password/ Access Code using a 1 channel relay. I don't have such a lock but i demonstrated it with a lamp attached to the relay. Check the next step for the schematic code & Parts list. (I know! I wrote access wrong in the video..don't mind the typo..lol.) Step 1: Schematic, Code & Parts Lis ...
Read more

›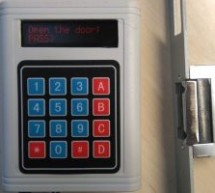 Hello! In this Instructables guide I will show you how to make your own password unlock door system by using the Arduino uno board. I made my own circuit by using the ATmega328 micro controller but this is an optional step. In this guide I will help you to make it easily on breadboard by using the Arduino uno board, and I will give you some extra tips on how you can make your own Arduino-based custom circui ...
Read more

›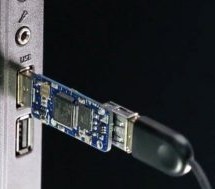 Open source hardware password manager Pastilda is an open-source hardware password manager, designed to manage your credentials in a handy and secure way. Pastilda works as a middleman between your computer and keyboard. It provides easy and safe auto-login to your OS, bank accounts, mailboxes, corporate network or social media. Pastilda stores encrypted passwords in its memory. You can request a particular ...
Read more

›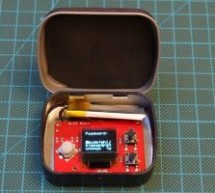 Hi, I'm Daniel, a professional software developer. This is my very first instructable, and I'm über-excited. I hope you'll like. :) With this instructable, I try to solve a problem everyone has: Passwords. Accounts. Logins. All the stuff you need to get into your favourite social media site, shopping site, blog or forum (they still exist, huh?). Now, there are several ways to control your accounts: Use alwa ...
Read more

›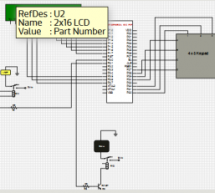 Summary Electrical accidents are rapidly increasing especially electric line repairs incident due to the lack of communication and coordination between the maintenance personnel and the electric substation staff. The password based circuit breaker device could just be the solution as only the lineman could reliably control the circuit breaker to avoid miscommunication. The system requires a password to turn ...
Read more

›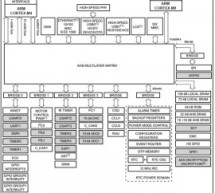 MCUs are used as the main control element in just about every application imaginable. Their power and flexibility make them the go-to component at the heart of most designs. Since it is important to make sure that your design cannot be easily copied, reverse engineered or tampered with, modern MCUs now provide a few different options for protecting your design; a good understanding of the capabilities and t ...
Read more

›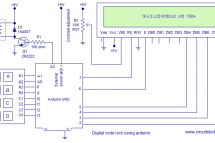 We have published a digital code lock using arduino some weeks before. This one is a little different. The earlier version was based on a defined password, where the user can not change it. Moreover there was no LCD display interfaced with the project to output lock status. This project is a much improved version of the same digital code lock which comes with a user defined password and LCD display. The use ...
Read more

›