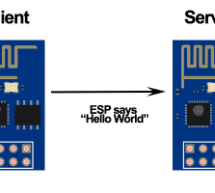 In this project you're going to make two ESP8266 talk with each other. RELATED CONTENT: Like ESP8266? Check out Home Automation Using ESP8266 How it works? You're going to set one ESP as an Access Point (Server) and another ESP as a Station (Client). Then they'll establish a wireless communication and the Client sends a message to the Server saying "Hello World!". Before continue reading this project, pleas ...
Read more

›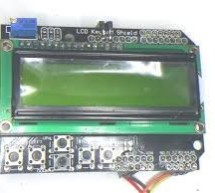 A frequency generator is a very handy device in electronic design, development, testing and trouble shooting. It is such a kind of device which can generate the required frequencies which can be then applied directly to the target device for testing it. There are frequency generators which can generate the required waveform like sine wave, saw tooth wave etc. but for normal applications the square wave gene ...
Read more

›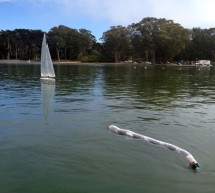 Sneel is the name of my snake / eel swimming robot. This is documentation of hardware, software and mechanical design of  Sneel_003. urethane flex tubing, microcontrollers, Zigbee wireless radio, hose clamps, wires, servo motors, titanium servo brackets, silicon, marine grease, epoxy, pond pump Sneel is a swimming robotic water-snake, constructed to explore lifelike, sinuous motion in an aquatic robot. It i ...
Read more

›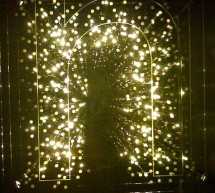 Here you can find out how to make you very own n as made for the exhibition www.laplandscape.co.uk curated by art/design group Lapland.More images can be seen at flickr This exhibition runs from Wednesday 26 November - Friday 12 December 2008 inclusive, and had a private view on Tuesday 25 November. Each participant has been asked to make a letter each of the 'laplandscape' portion of the web address. On th ...
Read more

›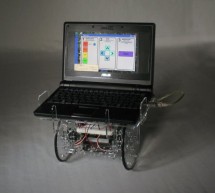 This Instructable will show you how to build your own Web Connected Robot (using an Arduino micro-controller and Asus eee pc). Why would you want a Web Connected Robot? To play with of course. Drive your robot from across the room or across the country, using nothing more than Skype and a web browser (nothing to install on the controlling computer). After that? Dig into the software & adapt it however y ...
Read more

›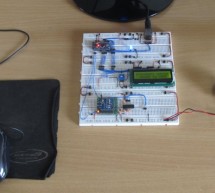 The applications of microcontroller are not limited to control simple electrical or electronic device but they are widely used in robotics and automotive industries nowadays. From simple rear view mirror control to complex engine control functions are done by the microcontroller. The microcontroller can even implement to automatically controlling the vehicle without a human driver inside it and such kinds o ...
Read more

›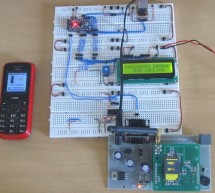 One can use a cell phone with any cellular networks around the globe if the proper SIM card is inserted in it. This is possible because there is some device inside the cell phone which follows a global standard enabling them to connect with different cellular networks. This standard is called Global System for Mobile communications (GSM). The mobile phones have built in GSM modules which then be used by the ...
Read more

›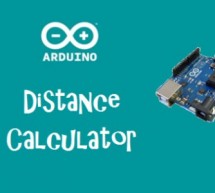 Arduino Project – The distance calculator I have been playing with Arduino (micro-controller) for about 2 years now and I am becoming more and more passionate about circuits. For those who are not aware of Arduino, check out my article "Arduino – A Guide for Beginners". Recently, I was testing some new components that I ordered, which included an ultrasonic sensor and an LCD. I found an article online that ...
Read more

›