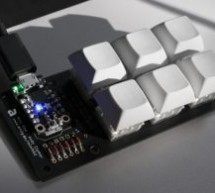 Just when we think we've peeped all the cool baby keebs out there, another think comes along. This bad boy built by [andyclymer] can be configured three different ways, depending on what kind of control you're after. As designed, the PCB can be used as a six-switch macro keyboard, or a rotary encoder with two switches, or a pair of rotary encoders. It's meant to be controlled with Trinket M0, which means it ...
Read more

›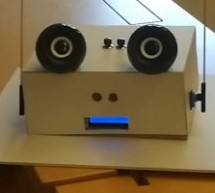 Want to take that annoyingly productive coworker down a notch? Yeah, us too. How dare they get so much done and be so happy about it? How is it possible that they can bang on that keyboard all day when you struggle to string together an email? The Slippy Slapper is a useless machine that turns people into useless machines using tactics like endless distraction and mild physical violence. It presses you ...
Read more

›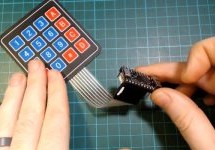 Most people associate the ESP family of microcontrollers with WiFi, which makes sense as they've become the solution of choice for getting your project online quickly and easily. But while the WiFi capability might be the star of the show, the ESP32 also comes equipped with Bluetooth; we just don't see people using it nearly as often. If you're looking to get started using Bluetooth on the ESP32, then this ...
Read more

›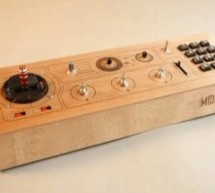 theMIDInator MIDI controller has been created by Switch & Lever using an Arduino Mega with its 54 digital IO and 16 analog pins to provide a wealth of inputs enabling data to pass onto a digital audio workstation (DAW) to create the actual sound. Watch the overview video below to learn more about the project and the build process when creating an Arduino MIDI controller. "What do you do when y ...
Read more

›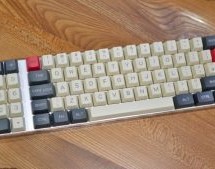 The great thing about being a maker is that when the market fails to meet your needs, you can strike out on your own. [GuzziGuy] did just that, building a bespoke mechanical keyboard that's stylish to boot. The aim was to create a keyboard well suited to working without a mouse, and with a keypad on the opposite side to suit a left-hander's predilections. The case consists of an aluminium top plate with an ...
Read more

›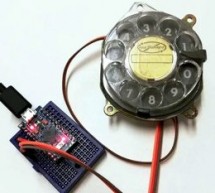 [Max] had a rotary dial from an old telephone and — unsurprisingly — had nothing in particular to do with it. The simple answer? Use an Arduino Leonardo to turn it into a USB keyboard device. Of course, the Leonardo can easily impersonate a USB keyboard, so that's the easy part of the project. Interfacing to the dial requires an understanding of how the phone system works. While today, TouchTone phones ...
Read more

›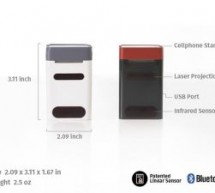 Serafim is a company of some talents and experts in optoelectronics industry, and it aims to offer affordable, useful, and cool consumer electronics for a better computing experience. The latest amazing product by Serafim is: iKeybo! iKeybo is a virtual projection multilingual keyboard that can turn any flat surface into a keyboard. iKeybo can work as a piano too. Check this video to see iKeybo in action: i ...
Read more

›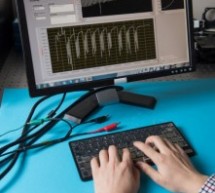 Researchers from several universities, including the Georgia Institute of Technology, are working on a keyboard that can isolate typing patterns -- such as pressure applied to each key and the time spent between strokes -- to accurately identify users. Their findings were published in the journal ACS Nano. Four layers of transparent film on the device, including polyethylene terephthalate, indium tin oxide, ...
Read more

›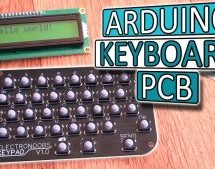 If you want to add a keypad to your Arduino project, the options are pretty limited. There's that red and blue 4×4 membrane we've all seen in password-protected door lock projects, and the phone layout version that does pretty much all the same tricks. Isn't it time for a full Arduino-compatible keyboard? [ELECTRONOOBS] thinks so. This 41-button Arduino keyboard PCB is a stepping stone to his next proj ...
Read more

›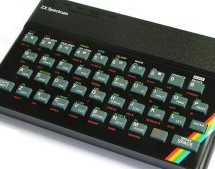 The SInclair ZX 8-bit computers of the early 1980s were masterpieces of economy, getting the most out of minimal hardware. The cassette tape interface was a one-bit port, the video was (on the first two models anyway) created by the processor itself rather than a CRT controller, and the keyboard? No fancy keyboard controllers here, just a key matrix and some diodes between a set of address lines and some da ...
Read more

›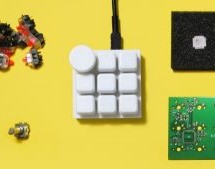 Remember back in the early-to-mid 2000s when pretty much every cheap USB keyboard you could find started including an abundance of media keys in its layout? Nowadays, especially if you have a customized or reduced-sized mechanical keyboard, those are nowhere to be seen. Whenever our modern selves need those extra keys, we have to turn to external peripherals, and [Gary's] Knobo is one that looks like it cou ...
Read more

›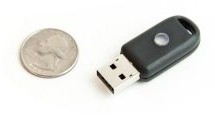 Signet is a compact, open hardware, and free and open source software USB device that safely stores your passwords, bookmarks, contacts, and other personal data in encrypted memory. It's compatible with MacOS, Linux, Windows, and Android so you can use it on any device with a USB port. The device is smaller than the average house key, making it easy to take with you wherever you go. This makes Signet a prac ...
Read more

›