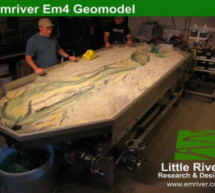 Measuring the consumption of a resource that has units by volume can be more tricky than it sounds. Use of resources such as water, gas, and even electricity is typically measured by gauges that determine either instantaneous flow rate or cumulative volume over time. Both techniques have problems: measuring flow rate at frequent intervals allows you to do time-based reporting and generate a graph of how the ...
Read more

›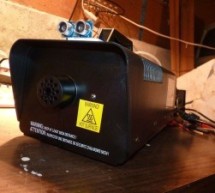 Fog machines can be unruly beasts. Especially the non-professional models you buy for halloween. With low duty cycles, causing massive amounts of fog when you don't need it, and no fog when you do. Wouldn't it be nice to have fog only when people come up to your house? Yeah, I thought so too. Here we are going to make a motion triggered fog machine that will turn on when ever someone comes up to your door. ...
Read more

›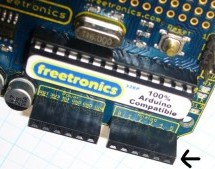 As promised, this week brings another communications tutorial! In this video, we'll use both the serial and processing knowledge that we gained last week, plus an I2C enabled temperature-sensing IC. [box type="note" color=" #202020 " bg="#ffbb00 " font="verdana" fontsize="14" radius="20 " border="#000" float="right" head="Attributes"]Thanks to Jeremy , for this articles[/box] We'll use processing to ...
Read more

›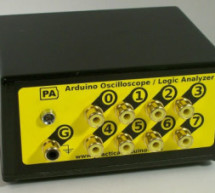 One of the frustrating things about developing and debugging electronic circuits is that you can't look inside the circuit to see what is happening. Even with a circuit laid out before you on a workbench and powered up it may seem like you're in the dark, unable to figure out why an input change or alteration in one part of the circuit isn't having the effect you expected. Sometimes it can feel like you're ...
Read more

›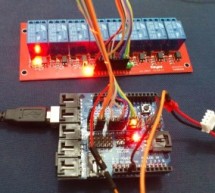 This time I'll show how I used an Arduino to control a relay module with eight channels. Arduino in offers several advantages such as: - Open source; - Easy programming; - You can assemble your own board; - Is supported on various forums on the Internet; - Has several "shields" (facilitates the use of it with sensors, for example.) - Among others. The idea I had was to create a simple programmable hardware. ...
Read more

›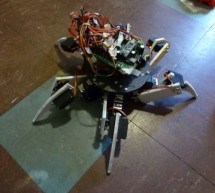 Hello, Here is a simple hexapod that can be built by hand very quickly. The mechanical design is not great, but it is very much in the KISS (keep it stupidly simple) style and should be doable in a weekend for builders of novice to medium experience. I won't be improving this project any time soon, and people seem to visit my blog from pololu, so I thought I'd go ahead and document it as is. I built this fo ...
Read more

›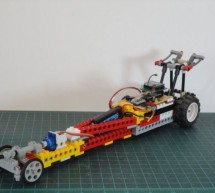 Impressed by these two LEGO® Dragster sets, a 250 pieces LEGO®TECHNIC Dragster 8847 (released in 1983) and a 391 pieces Top Fuel Racing 5533 (released in 1999). These two Dragsters inspired me to build my own LEGO® dragster, the "12 Thumbs". The name "12 Thumbs" came after I finished the design. While I was playing with my finished dragster on the cutting board (that I usually use as the background of my in ...
Read more

›
I recently had the idea to create a catapult, But not just any kind of catapult, an electronic catapult! I wanted something I could just sit it down hit some buttons and watch it do its thing without being to big. This is what I came up with: It is a little bigger than what I would of hoped but maybe I will make a smaller desktop/ office version soon. It uses the Arduino as the brains of the operation and d ...
Read more

›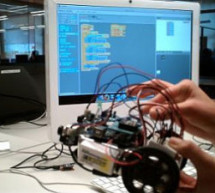 There are lots of people who are very comfortable with the Scratch programming environment but want to try something with Arduino to Blink Lights, Sense Buttons, Run Servos or whatever. They may find the C programming environment in Arduino IDE - Sketch, a bit too much of a step. This instructable draws on the work of the guys at "Citilab" http://seaside.citilab.eu/scratch . They have created a modified ver ...
Read more

›
This Instructable is part 3 in an Intro to MaxMSP series I've just finished teaching atWomen's Audio Mission in San Francisco.  Part 1 is an introduction to MaxMSP and MIDI, part 2 is intermediate Max and Audio, and this Instructable is all about interfacing MaxMSP with hardware. I recommend at least skimming over my last two instructables before diving into this one, many of the example patches I use in th ...
Read more

›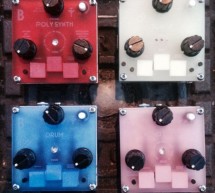 Hey dudes! Lets build the trinity synt! ! More information about the synth at: www.bastl-instruments.com Before you start: the board solders from both sides and the component goes always above its printed sign so it hides the sign! You should know that there are some differences between some of the versions. SQNCR has more buttons and 3 small leds insteas of the rgb led and therefore different resistors too ...
Read more

›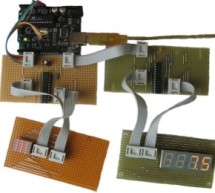 These two chips provide an easy way to control either an array of 64 Led's or up to eight digits made of 7-segment displays with a minimum of electronic components. Besides the chip itself you will need only a single resistor and one or two capacitors. Data is send to the chip using a SPI-compatible protocol using 3 of the digital pins on the arduino. If you want control more than eight 7-segment displays ( ...
Read more

›