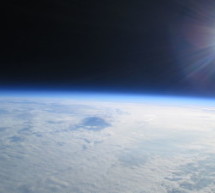 One of the coolest projects I have done so-far with my kids is a "near-space" balloon. That's not quite into space itself (100Km+) but so high that the sky looks black and you can start to see the curvature of the earth below you. The Flickr set with the photos from our first launch is here: http://flic.kr/s/aHsjK22nDc This is a quick-fire slideshow of the photos from the balloon, formatted as a 2.5 frames/ ...
Read more

›
Resources Adafruit ARDX - v1.3 Experimentation Kit for Arduino Experimenters Guide for Arduino (PDF) Bread Board Layouts (PDF) Arduino Tutorial Bundle (Instructable) This Arduino Tutorial is going to be very similar to the Arduino Tutorial Bundle Instructable but because we are working on this in our class I figured Instructables would be a good place to organize our YouTube videos and add some more help. T ...
Read more

›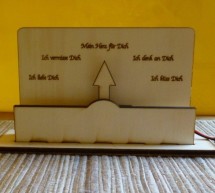 I'm working together with my wife. But sometimes one of us has an external appointment. So, if one of us is thinking about the other, we want to show it together. For this, I have made an Love Gauge for us. It stands on our desktop, or you can carry it somewhere else, cause it has an WLAN module. If one of us thinking of the other, you can open the website and move the pointer to an message. The pointer of ...
Read more

›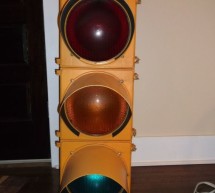 I always wanted an old traffic signal and finally got one recently.  However, it was very simply wired so that all the lights were fixed on.  What fun is that?  I also wanted to try out an Arduino controller and thought this would be a nice simple project to incorporate it into. This Instructable will show you how to wire up an old traffic signal with an Arduino controller to function like a real traffic li ...
Read more

›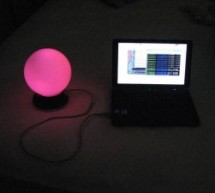 An Arduino based Ambient Orb designed explicitly for monitoring Source Code Autobuild systems. This orb can easy be repurposed for monitoring really anything that can have alerts from time to time. Step 1: Purpose Some time ago a co-worker passed me an article about "Extreme Feedback" devices that could be attached to your autobuild system with the express intent of making it very visible that the build is ...
Read more

›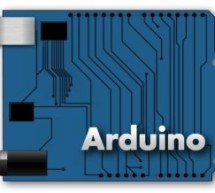 In this week's arduino tutorial, we take a bit of a detour and focus on some key elements of electrical engineering design that we'll be using in future episodes. [box type="note" color=" #202020 " bg="#ffbb00 " font="verdana" fontsize="14" radius="20 " border="#000" float="right" head="Attributes"]Thanks to Jeremy , for this articles[/box] Included amongst these topics is Ohm's Law, current-limiting ...
Read more

›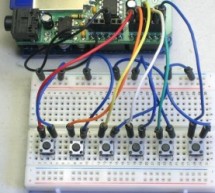 Interrupts are an extremely useful, yet often feared element of microprocessors. Interrupts allow you to run a program, while still being able to react to asynchronous input from the outside world. [box type="note" color=" #202020 " bg="#ffbb00 " font="verdana" fontsize="14" radius="20 " border="#000" float="right" head="Attributes"]Thanks to Jeremy , for this articles[/box] On many platforms they ca ...
Read more

›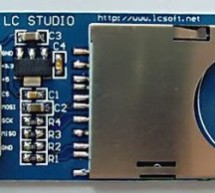 Ready-made SD card logging shields for the Arduino typically cost in the range of $15 - $25. This is quite reasonable, but we might save a couple of bucks if we make our own. Not to mention all the fun in building it. Forget about soldering wires to a bare SD card socket. It's just too much hassle, and for about the same price as a socket you can get a breakout board. The cheapest SD card breakout board see ...
Read more

›
This is an introduction on how to setup, make a basic connection, and send data to and from an Arduino using Bluetooth! Bluetooth is great for transmitting data over medium distances and what's more, Arduino just treats it like a serial data connection. This means that we can use the Serial Library. That's a nice thing to have. But what to pair the bluetooth to? And how do we do that? This covers all that. ...
Read more

›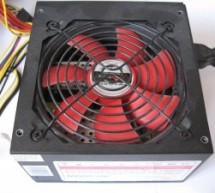 Can a microcontroller control its own power?  Well nearly! An ATX power supply, either new or from an old PC, is a great way to power Arduino and other microcontroller projects.  That is covered in several 'ibles such as this one.  However, because of some of the special features of an ATX, we can use it as a "smart" supply that's even better. This is a very simple 'ilbe that will allow you to make a lead t ...
Read more

›
Hi, in this instructable i am showing you how to build a very nice and very sturdy pan & tilt turret for your rc / arduino projects. (Please don`t judge my english grammer etc. i`m from holland) The things that you need for this project are not expansive or hard to find so it should be easy to build. You don`t need expansive tools or anything to build this, just use your imagination and some handy hands ...
Read more

›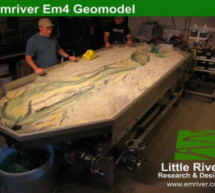 Measuring the consumption of a resource that has units by volume can be more tricky than it sounds. Use of resources such as water, gas, and even electricity is typically measured by gauges that determine either instantaneous flow rate or cumulative volume over time. Both techniques have problems: measuring flow rate at frequent intervals allows you to do time-based reporting and generate a graph of how the ...
Read more

›