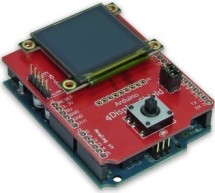 4Display Shield 128 description: The 4Display-Shield-96 provides an easy way of interfacing the popular uOLED-128-G1 display module to the Arduino and compatible boards. The unit comes with the uOLED-160-G1 module and a 5 way multiswitch joystick 4Display Shield 128 specification: 128 x 128 resolution, 65K true to life colours, PMOLED screen. 1.5" diagonal size, Viewing Area: 27mm x 27mm. No back lighting w ...
Read more

›
Build a nice looking LCD display with buttons for mounting on the wall. Key Features: 2 line by 24 character LCD display controlled with 4 I/O's (74HC164). Back light control of LCD. 6 Buttons connected to 1 analog pin. LM335 and LM334Z temp sensors. Adjustable temperature offset. Simple software clock. Wall mounted in a picture frame. Step 1: Many times I have gone to a lot of trouble to build a project an ...
Read more

›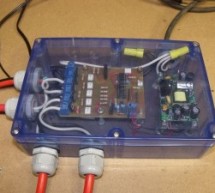 This Instructable details how to build a holiday dreidel display for your roof. It uses coat hanger wire, rope light, and an Arduino controller to control a fading demo mode and a "spin" mode. In the demo mode, the symbols fade in and out, going from one to another. In "spin" mode, the symbols flash in sequence with an increasing delay between symbols until the dreidel "stops" on one and flashes. The spin f ...
Read more

›
7-Segment LED Display is a very useful component, but also a very confusing and difficult piece to use for beginners. It won't be difficult once you get it working for the first time. This is what you will get at the end of the tutorial (part one): It basically consists of 7 LEDs, (8 if include decimal point). Just like controlling a single LED, we need to connect each 'segment LED' to a Arduino digital pin ...
Read more

›
Arduino is an open-source electronics prototyping platform based on flexible, easy-to-use hardware and software. It's intended for artists, designers, hobbyists, and anyone interested in creating interactive objects or environments. Arduino can sense the environment by receiving input from a variety of sensors and can affect its surroundings by controlling lights, motors, and other actuators. The microcontr ...
Read more

›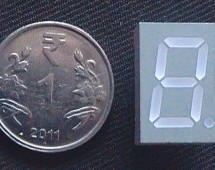 How many TV shows and movies have some mysterious device counting down to zero those displays are 7 segment displays.With the 7 segment displays you can display any number or some alphabets that your heart desires. At first controlling a 7 segment display seems quite complex but it quickly becomes clear. What follows is a quick guide to control a 7 segment display with a arduino board If you want to jump ah ...
Read more

›
A resolution of 8x8 pixels may not sound like enough for anything interesting, but with the right setup, it is possible to create beautiful, complex animations and even add some interactivity. In the next pages I will detail the steps needed to build the low-res display you see in the video below. Step 1: Parts and Tools [box color="#985D00" bg="#FFF8CB" font="verdana" fontsize="14 " radius="20 " border="#9 ...
Read more

›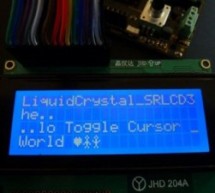 This post is based on the work made previously by tomek in wiring LCD displays using 4 bits. The basic idea is to group the 7 pins that are needed to drive the LCD in only 3 using a shift register. This is a cheap alternative to serial LCDs. The schematic shows that wiring the LCD is a simple operation. It has been drawn in a way that makes it possible to develop this as part of a single sided PCB including ...
Read more

›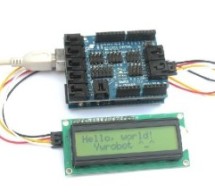 I show how to use a standard 16X2 LCD display in three different use cases. 1. With an Arduino Uno 2. With a TI Launchpad MSP430 running Energia 3. Directly on a breadboard on an MSP430G2553 running Energia This LCD display is low cost - I paid $2.26, shipped, on Ebay. It uses the standard Hitachi 44780 controller, and has a pretty blue back light. ...
Read more

›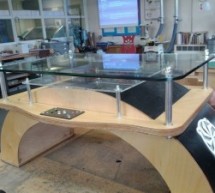 One quick fore note: this is my first Instructable and my first large Arduino project, so if you see any stupid errors or have an idea of how things could be done better, then please let me know. Now that that's out of the way I'll begin, I started designing this around September last year as my A2 Product Design project and thought that it might make a good Instructable once it was finished. The design of ...
Read more

›
This Arduino project will display RSS feed headlines on an LCD via an Arduino and a USB cable. It works quite well, and lets you keep up with the world news while you're sitting at your desk. Many of the values in the code can be changed, and the system can be adapted to display Twitter and other information as well. It uses Python to interface with the Arduino. All of the code and instruction provided is d ...
Read more

›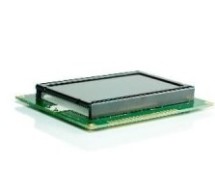 I had initially planned to do an LCD tutorial a little further down the line, but there was very high demand for it, and I already had a circuit assembled for testing the new LCD that element14 sent me to evaluate. So, this seemed like an appropriate time to roll it out! [box type="note" color=" #202020 " bg="#ffbb00 " font="verdana" fontsize="14" radius="20 " border="#000" float="right" head="Attributes"]T ...
Read more

›