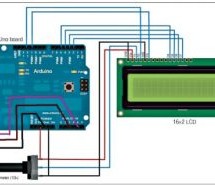 Presented here is an Arduino based audio meter that uses a liquid crystal display (LCD). A VU meter or standard volume indicator (SVI) is a device that displays a representation of signal level in audio equipment. In this project, the intensity of left-channel and right-channel audio signals provided as input to Arduino UNO board is displayed as bars on the 16×2 LCD. In this circuit, analogue input pins of ...
Read more

›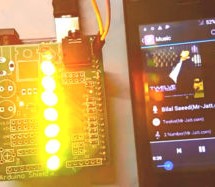 VU Meter or Volume Meter is very popular and fun project in Electronics. We can consider the Volume Meter as an Equalizer, which is present in the Music systems. In which we can see the dancing of LEDs according to the music, if music is loud then equalizer go to its peak and more LEDs will glow, and if music is low then lesser number of LEDs shall glow. Volume Meter (VU) is an indicator or representation o ...
Read more

›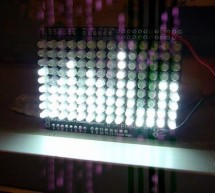 This is an audio spectrum VU meter using the LoL Shield for Arduino . The LoL Shield is a 14 x 9 LED matrix which fits onto the Arduino as a shield and is controlled through an efficient method known as Charlieplexing . It was designed by Jimmie P. Rodgers . This project uses a Fast Fourier Transform library for Arduino to analyze an audio signal, break it up into frequency bands, and display that informati ...
Read more

›
Brief description: This kit builds on a famous LM3916 VU bargraph driver chip from TI/National semiconductor. The chip is essentially a constant current 10 segment driver fed by an array of comparators. It also provides internal reference voltage to set the rail of the precision resistor network feeding the comparator reference inputs. A signal coming in then determines how many signals are lit. Depending o ...
Read more

›