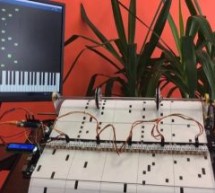 Musicians, makers and Arduino enthusiasts may be interested in a new project created by Max Danilin, showing a DIY automatic barrel piano, powered by an Arduino micro-controller and capable of outputing MIDI signals. A sheet is pulled under an array of 40 optocouplers using a hand crank and converted to sound using a MKR Zero board. "Old musical instruments use rather complex mechanisms with shafts projecti ...
Read more

›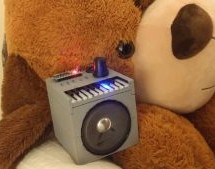 Childlike imagination is a wonderful thing. The ability to give life to inanimate objects and to pretend how they're living their own life is precious, and not for nothing a successful story line in many movies. With the harsh facts or adulthood and reality coming for all of us eventually, it's nice to see when some people never fully lose that as they get older. Even better when two find each other in life ...
Read more

›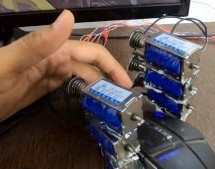 This is a very exciting time for those who like to spend their downtime exploring virtual worlds. The graphics in some big-budget titles are easily approaching photorealism, and immersive multi-channel sound can really make you believe you've been transported to another place or time. With another generation or two of GPU development and VR hardware, the line between gaming and reality is bound to get awful ...
Read more

›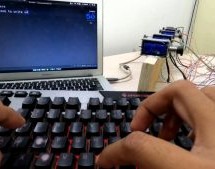 No matter how clicky your keyboard is, nothing compares to the sensory experience of using a typewriter. The sounds that a typewriter makes, from the deep clunk of hitting the spacebar to the staccato of keys striking paper to the ratchety kerchunk of returning the carriage, are a delight compared to the sterile, soulless clicks of even the noisiest computer keyboard. Oh, and the bell — who doesn't love the ...
Read more

›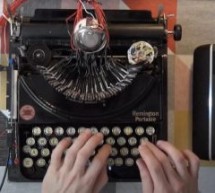 Maker William Sun Petrus has created an awesome drum machine using a 1920's Remington compact typewriter combined with a little Arduino hardware and programming. The processing power is provided by an Arduino Mega and software used includes Ableton, Loop Midi and Hairless Midi Serial. Check out the video below to learn more and see the unique drum machine in action. This is a remington portable typewriter, ...
Read more

›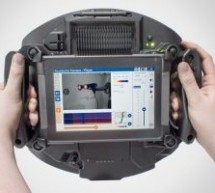 Every day of our lives we get bombarded with different sounds around. Loud music, radio, people talking on their phone, automobile, traffic, and those unknown late night quacking sounds. All of these sounds are what makes our day to day activities, and we have even gotten accustomed to most of them and rarely get disturbed by them. However, when an unwanted sound keeps popping ...
Read more

›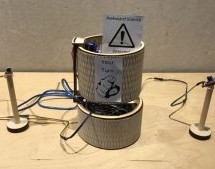 Unless you happen to be from Finland, this is just an all too familiar situation: you're stuck in an inescapable situation with this one person who is really more of an acquaintance than a friend, and neither of you knows who should say something in hopes of keeping a conversation going. Awkward silence is inevitable, and the longer it lasts, the more excruciating the thought of opening your mouth becomes. ...
Read more

›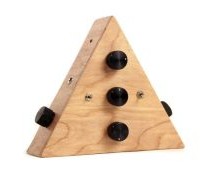 When one thinks of audio processing, the mind doesn't usually leap to an 8-bit micro. Despite this, if you're looking for some glitchy fun, it's more than possible, as [Amanda Ghassaei] demonstrates with the Arduino Uno in this 2012 throwback project. The build is designed for vocal effects, based on the idea of granular synthesis. This is where audio samples are chopped up into small chunks, called "grains ...
Read more

›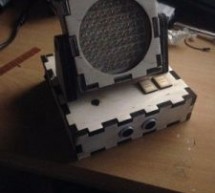 Hello, In this project I am making a lamp with multiple colors using RGB leds. My idea is to try to let the lamp change color if it detects a sound in the area. If you get annoyed from the changing colors every time you make a sound, you can always put the lamp on a mode where you can change the colors manual. Also the lamp will go off when you come too close to it. The casing of the lamp is designed using ...
Read more

›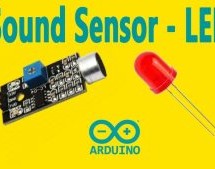 This instructable is the written version of my "Arduino - Sound Sensor (with LED)" YouTube video that I've uploaded recently. I strongly recommend you to check it out. My YouTube Channel Step 1: Tutorial https://youtu.be/setjiVH0_IY Sound sensors can be used for a variety of things, one of them could be turning lights off and on by clapping. Today however we are going to use hook up the sound sensor to an a ...
Read more

›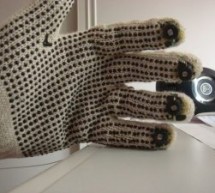 I will describe a fun and easy way to build your own sound expression MIDI enabled glove without expending lot's of money on MIDI Interfaces or expensive sensors. Feel free to contact me directly by mail if you like it or have suggestions. This project was inspired by other do it yourself projects using Piezo (buzzer) as input sensors but they are too big and need filtering for precise velocity readin ...
Read more

›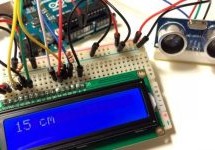 Ultrasonic range finders are fun little modules that measure distance. You can use them to find the distance to an object, or to detect when something is near the sensor like a motion detector. They're ideal for projects involving navigation, object avoidance, and home security. Because they use sound to measure distance, they work just as well in the dark as they do in the light. The ultrasonic range finde ...
Read more

›