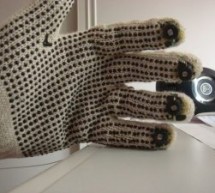 I will describe a fun and easy way to build your own sound expression MIDI enabled glove without expending lot's of money on MIDI Interfaces or expensive sensors. Feel free to contact me directly by mail if you like it or have suggestions. This project was inspired by other do it yourself projects using Piezo (buzzer) as input sensors but they are too big and need filtering for precise velocity readin ...
Read more

›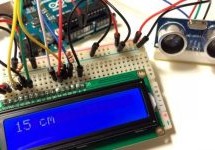 Ultrasonic range finders are fun little modules that measure distance. You can use them to find the distance to an object, or to detect when something is near the sensor like a motion detector. They're ideal for projects involving navigation, object avoidance, and home security. Because they use sound to measure distance, they work just as well in the dark as they do in the light. The ultrasonic range finde ...
Read more

›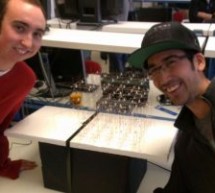 The objective of our final project was to build a 5x5x5 RGB LED cube that can display a certain color depending on the frequency of music playing. There are two main components of this project. [gallery columns="2" size="medium" ids="31240,31241"] The first part is the hardware setup that consists of the LED cube and the circuits that drive the power for each LED which is controlled through an Arduino Uno m ...
Read more

›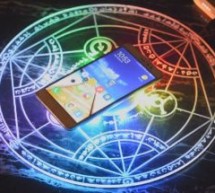 Makers searching for a project to keep them busy this weekend may be interested in a fantastic DIYwireless charger complete with light effects and "sound sensing sparkle" says its creator Chen on the Hackster.io website. Check out the video below to learn more about the wireless charger which uses a SparkFun Arduino Pro Mini 328 5V/16MHz, RGB LED strip and a wireless charging module to great effect. It's cr ...
Read more

›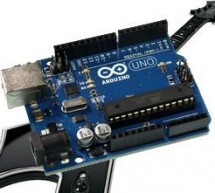 Arduino Uno kit on the Board at the entrance of the TL082 opamp used Guitar Tuning circuit audio audio input and frequency to detect the "Arduino-Frequency-Detection" software used. According to the LEDs light at... Electronics Projects, Guitar Tuning Project with Arduino Uno "arduino projects, avr project, microcontroller projects, " Arduino Uno kit on the Board at the entrance of the TL082 opamp used Guit ...
Read more

›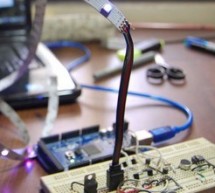 As far as I know the system first began to be used in the image on the computer monitor Ambilight the most intense color, whatever color changes the LEDs accordingly when I find a... Electronics Projects, Piano sound controlled RGB LED ambilight Arduino Mega "arduino projects, microcontroller projects, " As far as I know the system first began to be used in the image on the computer monitor Ambilight the mo ...
Read more

›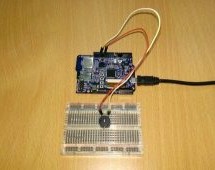 In this project, we will learn how to use an Active Buzzer and a 4Duino to create an Electronic Piano. An active buzzer is an electric piezo device which is commonly used to produce sound. When subjected to an alternating electric field, a piezo ceramic material disc inside the buzzer is caused to stretch or compress, in accordance with the frequency of the signal thereby producing sound. Buzzers are widely ...
Read more

›
When S/PDIF became available in the Teensy Audio Library I thought this might be the solution to ground loop problems I'd been having when interfacing projects to my PC. However, I quickly realized I didn't have any sound cards with an S/PDIF interface. In the belief that I'd rather build than buy I decided to update one of my previous projects, a PCM2904 based sound card, to include an S/PDIF interface. Th ...
Read more

›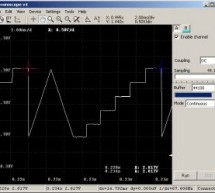 This USB sound card that presents itself as C-Media is one of the cheapest sound cards available with price $1.1-$2 depending on vendor. Device markings: HX2010-0705, production date 40th week of 2013 (or later?). Device enumerates as composite device: sound card + HID input. HID input part is used for audio volume and mute control and it functionality is slightly broken - same as with multimedia keyboard i ...
Read more

›
Making cool things with an Arduino is something, but making musical instruments out of an Arduino is something else! So behold, here comes the Musical-duino, an Arduino keyboard. To see what this does, check out the demo video at the bottom of this page. They say that "You can become anyone", so why not become Beethoven or Mozart? The only limit is your imagination. The DIY Arduino keyboard or the Musical-d ...
Read more

›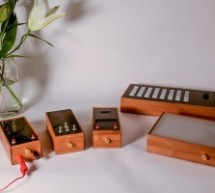 As a part of being an artist in residence at Instructables, I took it upon myself to build of couple of noise machines / music boxes. My interest lies in designing objects that would enable people to explore the world of sound synthesis and for me to get a better understanding on how the different interfaces enables different interactions and sound qualities. It has been an intense experience. Trying to bui ...
Read more

›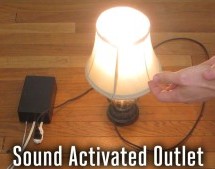 The Clapper was a popular gadget in the 80's and 90's. It let you turn appliances on and off just by clapping. This can be pretty useful, but it has some limitations. First there is the problem of loud noises accidentally turning the lights off. Also, you can't control multiple outlets independently of each other. So I decided to make programmable version of the Clapper using an Arduino microcontroller. The ...
Read more

›