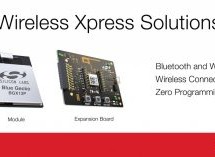 Silicon Labs (NASDAQ: SLAB) offers a new Wireless Xpress solution to help developers get IoT applications connected and running in a day, with no software development necessary. Silicon Labs' Wireless Xpress provides a configuration-based development experience with everything developers need including certified Bluetooth® 5 Low Energy (LE) and Wi-Fi® modules, integrated protocol stacks and easy-to-use tool ...
Read more

›
Microsoft Azure Sphere is a solution for creating highly-secured, connected, MCU-powered devices. Azure Sphere brings together the best of Microsoft's expertise in cloud, software and silicon—resulting in a unique approach to security that starts in the silicon and extends to the cloud. Together, Azure Sphere certified MCUs, the Azure Sphere OS, and the Azure Sphere Security Service provide you with the con ...
Read more

›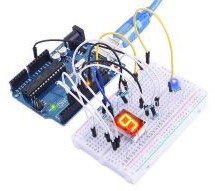 Arduino is an easy-to-learn prototyping platform that lets you create interactive electronic projects. This Arduino compatible kit is the one I recommend to people who ask me how to get started. The reason I recommend it is because it's very cheap and it has a bunch of components that would cost a lot more if you were to purchase them separately. Two things it doesn't have, but should if you really want to ...
Read more

›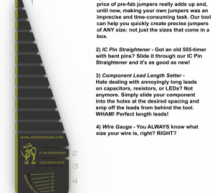 OUR MISSION: Our mission is to bring electronics curriculum to at-risk, Bay-Area middle and high school students who have little to no access to electronics or tech curriculum. OUR PLAN: We have designed a multi-tool that, with our curriculum, will inspire students and ease the minds of teachers and educators. The simple tool allows for previously unseen efficiency in the learning and building process. We p ...
Read more

›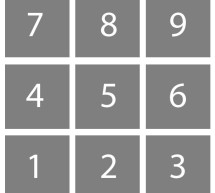 The physical interface will consist of a 3×3 grid of push buttons that will correspond to a 3×3 grid of images in the Processing program.  Instead of a creating a 2D array of variables to correspond to the buttons' postions in the grid, each location in the grid will be assigned a number.  Each push button will represent the corresponding number in the image grid.  For the purposes of prototyping, a 5-butto ...
Read more

›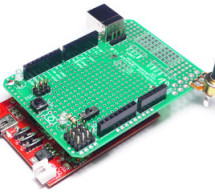 ProtoShield Remixed v1.0 description: Build your own Arduino shield using the compact and flexible Proto Shield kit. Solder together a limitless range of circuits and reuse it in all your Arduino projects. A standard 0.1" prototyping grid accepts commonly used through-hole parts and chips. You could also find a range of basic components are included to help you get started with your custom shield. ProtoShie ...
Read more

›
 glossary A B C D E F G H I J K L M N O P Q R S T U V W X Y Z A ACCELEROMETER: tutorial on using the Memsic 2125 accelerometer with Arduino/Freeduino ACCELEROMETER: another post on using the Memsic 2125 Rad*o Sha*k variant accelerometer with Arduino/Freeduino ACCELEROMETER: article on using the LIS3LV02DQ 3-axis accelerometer with Arduino/Freeduino ACCELEROMETER: an excellent article on using the ADXL330 wi ...
Read more

›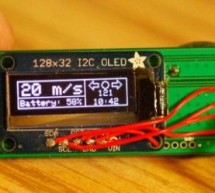 For makers, engineers, and DIY enthusiasts, Shenzhen, China is a bit of a dream world. Once you get past the shoddy internet and questionable origin of the components you buy in the markets, you realize just how quickly and easily you can get almost anything done. For about $100 you can get a couple dozen 4-layer PCBs and a stainless steel stencil. For another $50 you can get it in 2 days. That's seriously ...
Read more

›