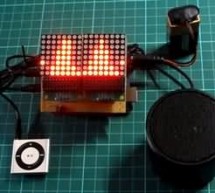 the Arduino Uno module held with MAX7219 8×8 LED matrix display module graphic equalizer spectrum analyzer and the filter driver in the project 2 integration of MSGEQ7. In addition, with Arduino MAX7219 for code... Electronics Projects, Spectrum Analyzer Circuit Arduino Uno "arduino projects, microcontroller projects, " the Arduino Uno module held with MAX7219 8×8 LED matrix display module graphic equalizer ...
Read more

›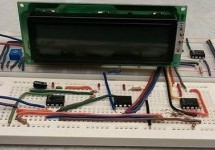 For our final project, we have decided to use the microcontroller provided to make a device which would measure body fat percentage of one's body. The basic principle behind this project is known as bioelectrical impedance analysis. This technique uses a small alternating current flowing between two electrodes attached to skin surface to determine impedance. By determining the opposition to the electric cur ...
Read more

›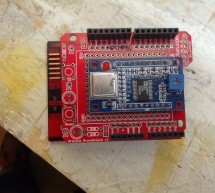 I've been reading a lot about receivers, and it sounds like one important thing is filtering. It makes sense too - simple receivers can suffer from front end overload due to a strong signal.  And when on the ham bands, you never know where that strong signal may be - it could be someone driving down the road (which is a bit obvious once you see it), but in my neighborhood, if you don't know me, you're proba ...
Read more

›
New: Introducing the BeagleLogic cape. Click here for more details Click Here for instructions on how to build BeagleLogic kernel modules Click Here to get started, once the modules have been built and installed Your BeagleBone. Now a Logic Analyzer. BeagleLogic turns your BeagleBone [Black] into a 14-channel, 100Msps Logic Analyzer. Once loaded, it presents itself as a character device node /dev/beaglelogi ...
Read more

›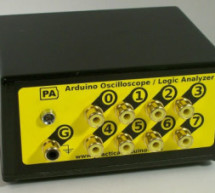 One of the frustrating things about developing and debugging electronic circuits is that you can't look inside the circuit to see what is happening. Even with a circuit laid out before you on a workbench and powered up it may seem like you're in the dark, unable to figure out why an input change or alteration in one part of the circuit isn't having the effect you expected. Sometimes it can feel like you're ...
Read more

›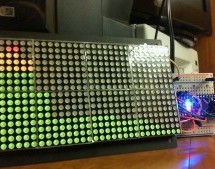 In this Instructable I am going to show how to make a program in Processing that analyzes sound on your computer and sends data to an Arduino that controls an LED matrix to show the spectrum analysis. I will be explaining where to get materials, explaining the coding and wiring needed and providing example programs that can be adapted. I will be using an Arduino Nano and and a 32x16 LED Matrix from Sure Ele ...
Read more

›