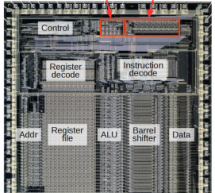 How can you count bits in hardware? In this article, I reverse-engineer the circuit used by the ARM1 processor to count the number of set bits in a 16-bit field, showing how individual transistors form multiplexers, which are combined into adders, and finally form the bit counter. The ARM1 is the ancestor of the processor in most cell phones, so you may have a descendent of this circuit in your pocket. ARM ...
Read more

›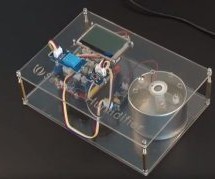 Let's see the video first. In today's society, more and more attention to the quality of life, pursue the healthy and comfortable living environment. So we made this device to monitor the indoor temperature and humidity, when the humidity falls below the safe values, it will automatically open the humidifier. Step 1: What You Need Arduino/Seeeduino • Grove – Temp&Humi Sensor • Grove – Button • I2C_LCD • ...
Read more

›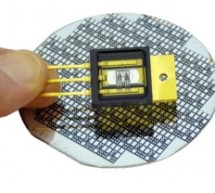 For the first time in 60 years, a new higher-performance semiconductor technology is less expensive to produce than the silicon counterpart. Gallium nitride (GaN), has demonstrated both a dramatic improvement in transistor performance and the ability to be produced at a lower cost than silicon. GaN transistors have unleashed new applications as a result of their ability to switch higher voltages and higher ...
Read more

›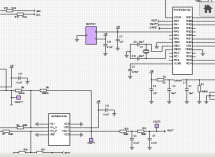 Summary The MCP6V01 auto-zeroed op-amp features an ultra low offset voltage (VOS) and high common mode rejection ratio (CMRR), which makes it applicable to temperature measurement. The MCP6V01 thermocouple auto-zeroed reference design demonstrates how to measure electromotive force (EMF) voltage at the cold junction of the thermocouple in order to accurately measure temperature at the hot junction. The diff ...
Read more

›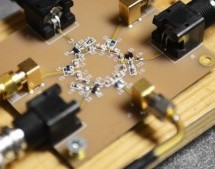 In the world of electronic components, there are many devices out there that do their job well and reliably, but are almost never heard of – even though they may be vital to equipment that plays a role in our technology-driven lives. The radio frequency (RF) circulator is just such a device: it has simply done its job as a nondescript box of gubbins buried in radio communications systems, quietly directing ...
Read more

›
Introduzione LilyPad Arduino is one of the many Arduino microcontrollers, but unlike the more well-known Arduino UNO, MEGA and Yun, this little board has very specific characteristics that make it unique. In fact, the LilyPad can be sewn on fabric. In fact, with only 19 € you can add technology to our garments, but also bags, shoes, diaries, and so on. In this article we will know in detail this board and w ...
Read more

›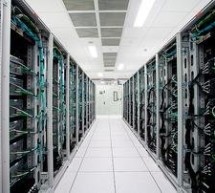 Ever wondered what the Bitcoin currency means to the electronics industry? Well, there is a Bitcoin electronics ecosystem, and it seems to be growing. An early developer of hardware systems for Bitcoin mining is US-based CoinTerra and it has recently expanded its business by acquiring Europe-based Bitcoin related software company Bits of Proof. Dubbed the 'virtual currency', Bitcoin is a software-based onli ...
Read more

›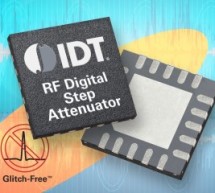 The F1950 Digital-Step-Attenuator featuring Glitch-Free™ technology improves system reliability and settling time.  It has an attenuation range of 31.75 dB with excellent accuracy and very low distortion. Features Glitch-Free™, < 0.6 dB transient overshoot 150 MHz to 4000 MHz frequency range Spurious Free Design 3V to 5V supply Attenuation Error < 0.3 dB @ 2 GHz Low Insertion Loss < 1.3 dB @ 2 GHz ...
Read more

›
Description The DS3231 is a low-cost, extremely accurate I²C real-time clock (RTC) with an integrated temperature-compensated crystal oscillator (TCXO) and crystal. The device incorporates a battery input, and maintains accurate timekeeping when main power to the device is interrupted. The integration of the crystal resonator enhances the long-term accuracy of the device as well as reduces the piece-part co ...
Read more

›
Plessey Semiconductors today announced the release of the PS2292X family of low dropout linear regulators for point of load applications. The devices are part of a high current, single supply LDO family that operates from an input voltage as low as 1.7V. Targeted for industrial, medical, communication, computing and consumer markets, the regulators are an ideal choice for low voltage post regulation applica ...
Read more

›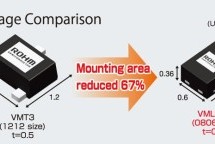 ROHM Semiconductor Ultra Compact MOSFETs & Bipolar Transistors have the smallest transistor package on the market which is optimized for thin, compact portable devices. The VML0806 case type measures just 0.8mm×0.6mm, with a height of only 0.36mm. As portable devices, such as smartphones and digital cameras get smaller and more sophisticated, thinner, more compact components are required. Until now, pro ...
Read more

›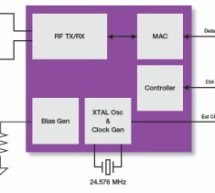 The ZL70250 ultra-low-power radio frequency (RF) transceiver provides a wireless link in applications where power consumption is of primary importance. The transceiver's ultra low-power requirements allow battery miniaturization or the use of energy-harvesting methods, enabling devices with an extremely small form factor. The availability of the transceiver in a CSP form factor combined with the extremely l ...
Read more

›