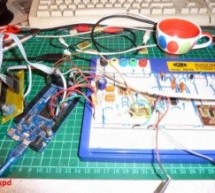 Motivation Implementing an IoT prototype utilizing an Arduino that doesn't natively support WiFi can be cumbersome. Sure there are some pretty good options for native support. The MKR1000 natively supports WiFi, but this ease comes at a price. The SAMD21 is essentially half as powerful as the SAM3X8E on the Due. Why not have the best of both worlds? Give me the speed, storage, and excessive amount of I/O av ...
Read more

›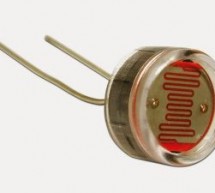 Hello guys, i want to sharing about my simulation project. This is about microcontroller with LDR sensor and LED. I will create this automatic lighting project with Arduino and Proteus 8. You must remember that this is just a simulation project. If you want to realize it , it is much better. It's so simple and easy , you just need this components below 1. Light Dependent Resistor (LDR) Light Dependent Resis ...
Read more

›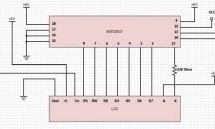 The typical parallel LCD used with an Arduino (16x2 or 20x4) has 16 pins. Only 6 I/O pins are required on the Arduino, but what if you could get that down to two I/O pins, and still have those pins available for other devices? The I2C interface is on pins A4 and A5 of the Arduino UNO. These are addressable, and are therefore shareable with other I2C devices that have different addresses. Now, you can buy I2 ...
Read more

›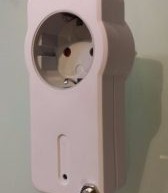 In this tutorial we will show how to build WiFi internet connected switch connected to EasyIoT Cloud. We will use ESP8266, solid state relay and Arduino IDE. Switch can be controlled by WEB application, native Android application or button. Improved version of this switch can be found here: https://www.instructables.com/id/ESP8266-5-Internet-Connected-Switch-Improved/ This internet switch is "plug and play" ...
Read more

›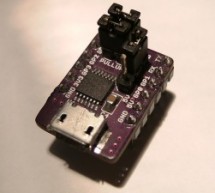 This is a library for interfacing with the HID features of the MCP2221 USB to UART and I2C/SMBus serial converter from Microchip. The converter includes 4 GPIO pins, 3x 10-bit ADCs, 1x 5-bit DAC and more. Microchip does provide a library for interfacing with the chip, however it is supplied as proprietary DLLs. This project aims to be an open-source and multi-platform alternative. This library also makes us ...
Read more

›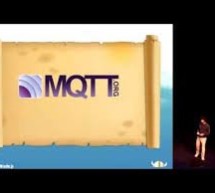 MQTT is a lightweight messaging protocol for the Internet of Things. This post details the use of Stream support for large payload storage in the Arduino MQTT library. MQTT is a lightweight protocol, but that doesn't mean that the payloads have to be small. The spec was designed to allow for messages up to 256MB, but taking advantage of this with an Arduino can be difficult as they usually only have small a ...
Read more

›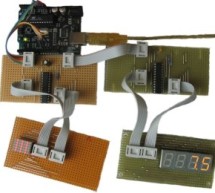 These two chips provide an easy way to control either an array of 64 Led's or up to eight digits made of 7-segment displays with a minimum of electronic components. Besides the chip itself you will need only a single resistor and one or two capacitors. Data is send to the chip using a SPI-compatible protocol using 3 of the digital pins on the arduino. If you want control more than eight 7-segment displays ( ...
Read more

›
This is, as the title says, an Arduino-based robotics platform, with its own library. The "standard" model comes with two back motors, two omni-wheels in the front, and a distance sensor mounted on the front. It also has breadboard space on top for adding whatever you want. It is intended to be autonomous, but one can make it remote controlled if they really want to. This instructable will teach how to buil ...
Read more

›