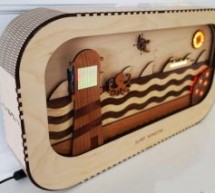 Unless you live in a special, unique place like Hawaii or Costa Rica it's unlikely you'll be able to surf every day. It's not easy to plan surf sessions or even surf trips to most locations because the weather conditions will need to be just right. Not only the wave height (swell) but also the wind speed and direction, tide, water and air temperature, and even amount and type of marine life present can all ...
Read more

›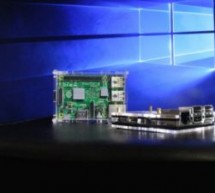 Oh, Hai Hai ('hi') is an integration point for several stand alone smart home technologies.  Hai runs on the Raspberry Pi and can be adapted to optimize electricity consumption (lighting/HVAC) and water usage (irrigation/rain collection) in a number of ways. Hai was originally envisioned for any Pi running Raspbian OS, but is also being ported over to utilize the new Windows IoT Core on a Raspberry Pi 2. Th ...
Read more

›
Scientists at the Nanyang Technological University (NTU) in Singapore have developed a smart window that is able to tint itself blue, partially blocking incoming light, without the need for an external power source. The device also functions as a small transparent battery that recharges on its own simply by interacting with the oxygen in its surroundings. Indoor cooling can make up a sizeable percentage of ...
Read more

›
A bumper-sticker sized L.E.D. matrix that displays images in sequence from an SD card, to produce an animated sign or "window sticker." Arduino controlled! Also includes Windows, Mac, and Linux code for converting .xbm image files into Digital Window Sticker files. Perfect for a shop or home window, or a fun desktop sign! Step 1: Parts List Digital Window Sticker Parts List 1x Arduino Compatible Bare Bones ...
Read more

›
I am submitting this instructable to the Arduino challenge. Please remember to vote! My neighbor had a little problem with his cat. It want's to go out and back inside too frequently. Usually he opens just his kitchen window and let's the cat in/out. Usually the cat stays only short periods outside and want's soon to come back inside. And then again out and back in. Okay, he could just let the window open, ...
Read more

›