Stepper (or step) motors are really cool. They are perfect for automation or any time you need a motor to turn to a specific point, at a specific speed, in a specific direction. For this article I wont get into why, or how, but unlike typical motors, steppers are able to do all of this, and hold their position when they are not moving – You pay for this by essentially powering them at full power all the tim ...
Read more

›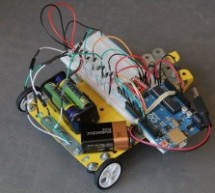 As a beginner myself, I struggled to find a one-stop set of instructions to get up and running with Sparkfun's Motor Driver 1A Dual TB6612FNG.  This motor driver breakout board is exceptional value, is beautifully small, but does need a little more effort to get it working. The TB6612FNG is an H-Bridge driver - I won't go into the technicalities of how it works, but the end result is that it can turn a conn ...
Read more

›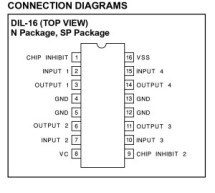 The most common method to drive DC motors in two directions under control of a computer is with an H-bridge motor driver. H-bridges can be built from scratch with bi-polar junction transistors (BJT) or with field effect transistors (FET), or can be purchased as an integrated unit in a single integrated circuit package such as the L293. The L293 is simplest and inexpensive for low current motors, For high cu ...
Read more

›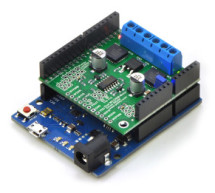 This shield makes it easy to control two brushed DC motors with your Arduino or Arduino-compatible board. Its dual MC33926 motor drivers operate from 5 to 28 V and can deliver a continuous 3 A per motor. These great drivers also offer current-sense feedback and accept ultrasonic PWM frequencies for quieter operation. The Arduino pin mappings can all be customized if the defaults are not convenient, and the ...
Read more

›
 glossary A B C D E F G H I J K L M N O P Q R S T U V W X Y Z A ACCELEROMETER: tutorial on using the Memsic 2125 accelerometer with Arduino/Freeduino ACCELEROMETER: another post on using the Memsic 2125 Rad*o Sha*k variant accelerometer with Arduino/Freeduino ACCELEROMETER: article on using the LIS3LV02DQ 3-axis accelerometer with Arduino/Freeduino ACCELEROMETER: an excellent article on using the ADXL330 wi ...
Read more

›