The GSM stands for Global System for Mobile communications.  This is a global standard which is followed by the GSM modules inside the cellular phones which enables them to be connected with any mobile network around the globe. In certain applications the microcontroller based systems has to be connected with the GSM network which will enable a user to control the system by sending messages or making a call ...
Read more

›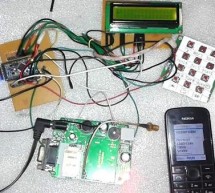 GSM is quite a common Device which is used in major Projects and Real Time Operations. There are many applications which are using features of GSM Module like the feature sending Messages, making a Voice Call, Reading Messages, attempting Call etc. Many at times you may have sent Messages using your Cell Phone and also by way of Hyper Terminal of your computer via GSM, and by sending Commands to GSM using M ...
Read more

›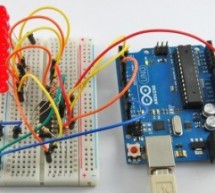 When the button is pressed in this example, a text string is sent to the computer as keyboard input. The string reports the number of times the button has been pressed. Once you have the Leonardo programmed and wired up, open up your favourite text editor to see the results. NB: When you use the Keyboard.print() command, the Arduino takes over your computer's keyboard! To insure you don't lose control of yo ...
Read more

›