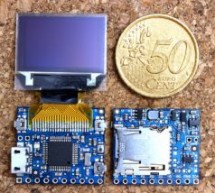 Arduino enthusiasts searching for a tiny development board and Arduino compatible multitool, may be interested in the PocketScreen developed by the development team at Zepsch based in Ludwigsburg, Germany. Designed to provide a combination of Microcontroller, colour OLED, SD card reader, three buttons, RGB LED and charger, as well as the possibility to add a wireless module to the system, PocketScreen is no ...
Read more

›
Everyone has used a magnetic card reader, I believe. I mean, who carries cash these days? They're not difficult to get your hands on, either, and during a trip to my favorite local electronics shop, I found a bin full of these guys. So....of course, I picked one up and brought it home to see what sort of stuff I could do with it and an AVR. This instructable will show you how to connect a Magtek magnetic ca ...
Read more

›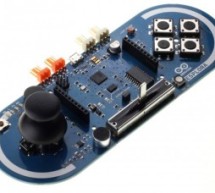 Episode 3 of AndroidTec, Formed by members thamind (Jon) chaostic (Lewis) & Computer Whiz (Jim) and introducing GuyCothal, who discusses about the amazing abilities of Arduino micro controller boards and how they can be used with Androids! Jason also made a guest appearance! ...
Read more

›