You Are Here:
Home
»
Tutorials
Have you ever needed to count something? Sure, we all need to count change, count blessings, and occasionally count cards, but that's not really the kind of counting I'm talking about. In this Instructable, I will elucidate how Counting ICs operate, and show how to connect one to a microcontroller so you can see exactly how it works in a controlled way. Step 1: Why Use Counting ICs? Yes, yes, why not just u ...
Read more

›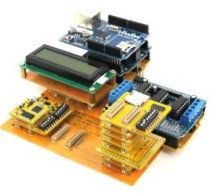 Let's Make It Inaugural Episode - Let's Make It - Episode 1 This is our very first episode of Let's Make It. In this episode we introduce ourselves and talk a little about what is coming up. Hint: It is Arduino, Raspberry Pie, PIC Chips, Circuit Design and PC Board Manufacturing. Fun stuff! For the sample code, show notes, contact information and many more videos, visit the show page at http://tech-zen.tv/l ...
Read more

›
Introduction: This is a basic tutorial to send information from the Electric Imp to the Arduino Due through UART (RX, TX) I am pretty new to both so some things I write may be incorrect. Most of the information I got from https://www.sparkfun.com/tutorials/397 If you know how to program well that tutorial may be way better then this one, but I thought this would be a more basic and easier tutorial for peopl ...
Read more

›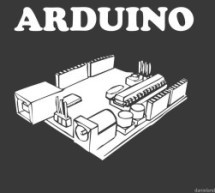 I am curious. I like to know how things work. For the curious, this Instructable will try to explain some of the Arduino electronics. I suspect many people have built Arduino projects but couldn't get them to work. I hope to provide some knowledge and skills to help fix hardware problems such as wiring errors and bad components. After some Internet searching, I found an electronics tutorial that I like and ...
Read more

›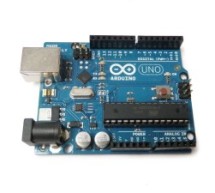 An Arduino is an open-source microcontroller development board. In plain English, you can use the Arduino to read sensors and control things like motors and lights. This allows you to upload programs to this board which can then interact with things in the real world. With this, you can make devices which respond and react to the world at large. For instance, you can read a humidity sensor connected to a po ...
Read more

›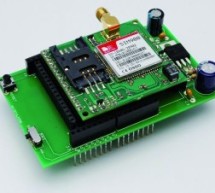 The Arduino GSM Shield allows an Arduino board to connect to the internet, make/receive voice calls and send/receive SMS messages Featuring David Cuartielles IMPORTANT NOTE: The video shows how to send SMS with the GSM Arduino Shield. The SIM from Telefonica coming with the shield works with a dataplan meant to make data exchanges over GPRS and cannot be used to send SMS. Overview The Arduino GSM Shield con ...
Read more

›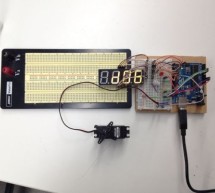 Project: Light-Sensitive and Adjustable Dynamic Time-Lapse Photography By Holden Leslie-Bole Approximate cost: $70 without the camera I've been doing some time-lapse photography with my GoPro HERO3 for a while now, and I've gotten some great footage.  There have been times, however, when I've wanted to be able to use my DSLR to have more control over the shots that I'm getting.  I had the idea to use an inf ...
Read more

›
We have a great Dutch Holiday tradition called sinterklaas (5th of december, this is what the US Santa is based on). For the older "non-believers" we make surprises. The purpose is to buy a small present but make a really cool "surprise" around it. Here my arduino based Split-flap game I made as surprise. I made this for my 15-year old niece that was asking for very expensive presents only, so I thought I w ...
Read more

›
The Arduino Cellular Shield allows you to make cellular telephone calls, and send text messages. The brains of this shield is the SM5100B which is a robust cellular module capable of performing many of the tasks of most standard cell phones. This shield requires use of a SIM card to connect to a cellular network. The tutorial that follows is a bare bones tutorial for initializing the shield, and both sendin ...
Read more

›
This is something that almost every maker that is interested in easy electronics should know how to do. It is great for decorating or just experimenting for starters. I am doing this tutorial because I had bought an RGB display from the Maker Shed and it was hard to track down the instructions. First I will teach you how to connect it to the Arduino and then I will show you the code required. This isn't my ...
Read more

›