You Are Here:
Home
»
Tutorials
This is something that almost every maker that is interested in easy electronics should know how to do. It is great for decorating or just experimenting for starters. I am doing this tutorial because I had bought an RGB display from the Maker Shed and it was hard to track down the instructions. First I will teach you how to connect it to the Arduino and then I will show you the code required. This isn't my ...
Read more

›
The Arduino Cellular Shield allows you to make cellular telephone calls, and send text messages. The brains of this shield is the SM5100B which is a robust cellular module capable of performing many of the tasks of most standard cell phones. This shield requires use of a SIM card to connect to a cellular network. The tutorial that follows is a bare bones tutorial for initializing the shield, and both sendin ...
Read more

›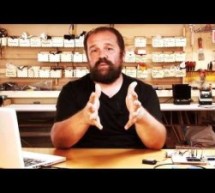 Arduino Video Tutorial 01: Get to know your Tools with Arduino CEO Massimo Banzi Looking to learn the basics of using the Arduino starter board? Well be sure to watch this informative video hosted by Massimo Banzi, one of the Co-Founders of Arduino. The video explains how to build a basic circuit with the Arduino board, and how to use each of the basic components such as LEDs, switches, and resistors. So if ...
Read more

›
In this video I show how to build an industrial quality SCADA system using an arduino. Also I'm assuming you can program arduino already, this tutorial is on how to build a arduino project that does not look like breadboard spaghetti like so many of the arduino videos on YouTube ...
Read more

›
Part 1: This series of videos is a recording of my 7 hour workshop teaching an introduction to Processing and Arduino. Since this is a class recording, there may be omissions, mistakes and other inconsistencies. I also run my workshops based upon the speed of the students and questions I receive. This workshop assumes you have a basic Arduino starter kit. This class will cover basic programming and electron ...
Read more

›
This is in response to my much older video from my senior design project. Since then I have received several messages asking for some sort of tutorial on building a controller, and this is it. The production value here is fairly amateur, it is literally my first exposure to using iMovie for anything, and I'm sure it shows. ...
Read more

›
Arduino Tutorial #1 - Getting Started and Connected! In this video I cover the following: * What is Arduino? * What is a sketch? * What is the Arduino (software) IDE (interactive development environment) arduino-1.0.1 * Arduino philosophy * We take a look at the Arduno hardware. * I cover how to download the Arduino Software and drivers and then how to install them. * What happens when the Arduino USB devic ...
Read more

›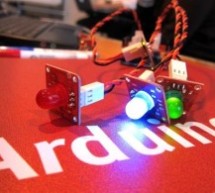 What is Arduino? Arduino is a tool for making computers that can sense and control more of the physical world than your desktop computer. It's an open-source physical computing platform based on a simple microcontroller board, and a development environment for writing software for the board. Arduino can be used to develop interactive objects, taking inputs from a variety of switches or sensors, and controll ...
Read more

›
The Arduino team is now shipping their latest creation - the Leonardo. It is the first Arduino to use Atmel's ATmegaXU4 series chip with built-in USB. This change is big and it has big benefits. In addition to the built-in USB, it offers more digital and analog pins. This step by step  guide gives you the details you need to know to start using it. For a more comprehensive guide, see my article - Arduino Le ...
Read more

›
The hardware is easy and the code isn't hard, so let's start!! We are going to use an Arduino, draw (!!) our own interface on a piece of paper, and than we are going to use it to control a simple slide show inside vvvv. In this, rather long tutorial, I will be showing you how to receive Arduino messages inside vvvv, and use those to make a basic picture rotator. We will create a capacitive sensor for Arduin ...
Read more

›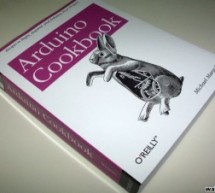 Michael Margolis is the author of Arduino Cookbook 2nd Edition, a collection of projects utilizing the physical computing platform of Arduino, the open source electronics prototyping platform. In this webcast Michael will discuss how to combine and apply multiple techniques from the Arduino Cookbook. Don't miss this informative presentation. ...
Read more

›
Arduino is an open-source electronics prototyping platform based on flexible, easy-to-use hardware and software. It's intended for artists, designers, hobbyists, and anyone interested in creating interactive objects or environments. Arduino can sense the environment by receiving input from a variety of sensors and can affect its surroundings by controlling lights, motors, and other actuators. The microcontr ...
Read more

›