In our previous tutorials, we have learned about How to interface GPS module with Computer, how to build a Arduino GPS Clock and how to Track vehicle using GSM and GPS.  Here in this project, we are going to build a Arduino based vehicle accident alert system using GPS, GSM and accelerometer. Accelerometer detects the sudden change in the axes of vehicle and GSM module sends the alert message on your Mobile ...
Read more

›
IMO, KiCad is one of the best EDA tools out there, with just one major problem: Bill of Materials management is rough. If you make more than 1 board a year, you probably know how frustrating it can be to get everything together for an order. There are multiple ways to export a BOM (each with their own ups and downs), and the process of selecting and entering components is excruciatingly manual. You can of c ...
Read more

›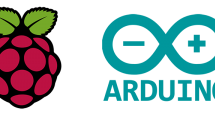 Connect your anduinoWiFi to IFTTT. Control everything around you, or 'let go' and let random events in cyberspace control your surroundings! Story Motivation The Arduino, and most popular DIY embedded solutions for that matter are usually great at one of two things; Communicating with sensors and discrete pieces of hardware, or running complex or interpreted code and connecting to third party services (APIs ...
Read more

›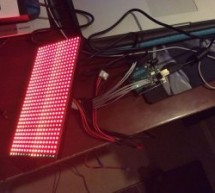 - Arduino Uno ($25) - 32 x 16 LED Matrix ($20) - Breadboard ($5) - Jumper Cables ($5) - USB A to B Cable ($3) - Computer - 5V 2Amp Power Supply ($10) - A basic understanding of coding in C In order to create this project, many physical materials are necessary, a lot of which will not be found lying around at home. In order to do this project, you should go out to computer stores or look online for these pro ...
Read more

›