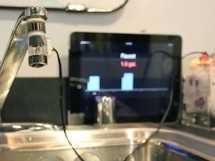 Working with the interaction design team, a bunch of us at Teague have been tinkering with measuring water, analyzing usage data in realtime to affect behaviors, and storing it to see patterns over time. At the heart of the exploration was a need to cheaply measure water from the tap.  Water meters vary quite drastically in price (from $250+ for industrial grade sensors to $6 for garden hose attachments tha ...
Read more

›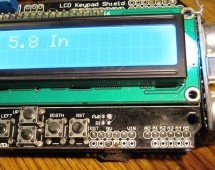 Have you ever wanted an ultrasonic tape measure, like this Stanley? (See picture). Well, I have but then I am a Lazy Old Geek. I don't really need one but I thought I'd try to make one. And naturally, I thought of an Arduino. August 2012 update: I just found out the software used in this Instructable does not work in the latest Arduino environment, 1.0. I think it is the LCDKeypad library but haven't found ...
Read more

›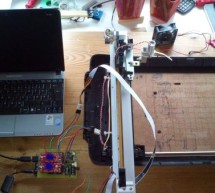 This Frankenstein Laser Cutter was built out of an old scanner and printer. The whole thing evolved around the instructable of Groover and his 'Pocket Laser Engraver'. This is a Making-Of. Although a lot, if not everything, of the mechnical construction requires ingenuity I tried to document the complete build process as much as I could. Every scanner and printer mechanics are different so this could not be ...
Read more

›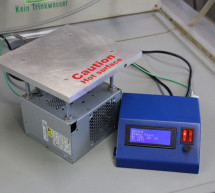 Heating things up is one of the most performed tasks in a lab. Quite a lot of times it is not enough to simply hold something at a certain temperature, but the rate at which something is heated and for how long is just as important. Especially when you try to develop catalysts for chemical processes, the temperature program and exact temperature control is crucial and you probably do not want to stay in the ...
Read more

›
This is my first in a series of more advanced Arduino tutorials. [box type="note" color=" #202020 " bg="#ffbb00 " font="verdana" fontsize="14" radius="20 " border="#000" float="right" head="Attributes"]Thanks to Jeremy , for this articles[/box] Now that we've covered the basics in tutorials 1-10 (you have watched them all right!?), it's time to start pursuing some more complex projects! In this episode, we' ...
Read more

›
The Memsic 2125 (datasheet) is a two-axis accelerometer capable of measuring acceleration up to plus or minus 2g. It has a simple digital interface: two pins (one for each axis) emit pulses whose duration corresponds to the acceleration of that axis. By measuring the length of that pulse, in microseconds, using the Arduino's pulseIn() function, it is possible to determine the rate of acceleration and to use ...
Read more

›
After a break of around two decades I've recently started building a model railway. One of the issues I've faced is trying to work out how fast I should be running the trains so that their speed reflects reality given the scale at which they are modelled. I'm guessing the details won't interest everyone reading this post but if you are interested then I've blogged about this from the model railway side on o ...
Read more

›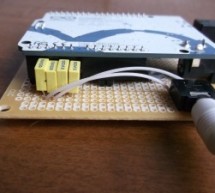 Recently I was reviewing one of my oldest project, and decided to "refresh" previous design by taking full advantage of the new arduino Leonardo board.  Based on AtMega32U4, which include PGA (programmable gain amplifier), oscilloscope's  analog front end doesn't require external OPA this time, end could be build in 1-2 hours on prototype board, using 5 resistors, 5 capacitors and one IC. Short specificatio ...
Read more

›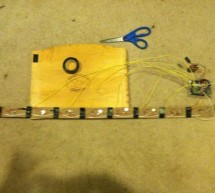 Have you ever wondered how migratory birds manage to have such an amazing sense of direction despite being so generally clueless? They can sense the Earth's magnetic field with what is basically a compass built into their body. Wouldn't it be cool to feel what that's like? The following instructions are loosely based off of a research paper by the (German) OFFIS Institute of Technology, or Oldenburger Forsc ...
Read more

›
Have you ever wanted to, without going out of your way to clock your processor, see how much stress your computer is under? With this project you will have a simple bar graph that constantly shows how much stress your computer is under. If the graph reads 0, your computer isn't working too much. If it reads 8, the highest, your computer is working very hard, and you probably should give it any more of a loa ...
Read more

›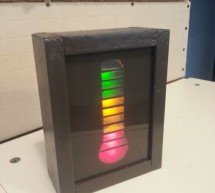 Harsh new rules at work getting you down? Overtime sucking the life out of you? Or maybe things are great, either way now you can show your co-workers and management exactly how you feel about your job without a single meeting, memo, or team bonding exercise. This is the Quality of Life Meter. Boss take credit for your hard work? Turn it down. Get a bigger bonus than expected? Turn it up. There is no exact ...
Read more

›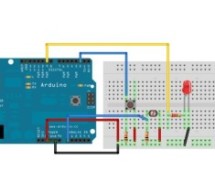 Sometimes you want everything in the program to stop while a given condition is true. You can do this using a while loop. This example shows how to use a while loop to calibrate the value of an analog sensor. In the main loop, the sketch below reads the value of a photoresistor on analog pin 0 and uses it to fade an LED on pin 9. But while a button attached to digital pin 2 is pressed, the program runs a me ...
Read more

›