Description The network analyzer shield uses an Analog Devices AD9851 DDS chip clocked at 180MHz which will output a sine wave at any frequency from 0Hz and 72MHz. The DDS output is filtered with a Butterworth LPF and then passed to a two transistor amplifier. The shield will output approximately 0dBm (maybe 1-2dBm if you turn the Pot up; may get distortion, though) into 50 Ohms. The output and input connec ...
Read more

›
I've been thinking about building stuff with FPGA's for a while, and usually get turned away because FPGA's are considerably harder to implement than microcontrollers since they have no on-chip memory. It is necessary to re-program the gates every time they power up, which requires an external flash memory chip. There aren't great references online for the DIY community, so I figured I'd post how to get thi ...
Read more

›
For applications such as motor control or power supplies, it's often necessary to know whether the ac line is at 120 V or 220 V to adjust the operation. The circuit illustrated in the figure monitors the ac line and provides a basic output indicating whether it is at 120 V or 220 V, with the output at the transistor collector going low for 120-V and high for 220-V inputs. The principle behind the circuit is ...
Read more

›
Hi all! After a couple of months with a lot of work, I come here again with the last board I develop before Christmas. It's a dual USB serial and I2C converter based on two MCP2221 Microchip 2.0 USB-Serial bridges. I develop it as a need on my work with the last project I'm involved. I need to monitor a serial communication between two devices. With only one converter, I must choose between RX and TX lines ...
Read more

›
Due to many requests for the PCBs I do currently have some PCB Sets and prebuilt kits in stock. Take a look here: https://malectrics.eu An Arduino Nano based Spot Welder for battery welding This Spot Welder can be used to weld 18650 batteries. It uses a 12V car battery as welding current supply. Typically one 40Ah 440A battery delivers enough current to get good welds with 0.15mm nickel strips and even 0.25 ...
Read more

›
If you've played around with electronic circuits, you probably know[1] the 555 timer integrated circuit, said to be the world's best-selling integrated circuit with billions sold. Designed by analog IC wizard Hans Camenzind[2] in 1970, the 555 has been called one of the greatest chips of all time with whole books devoted to 555 timer circuits. Given the popularity of the 555 timer, I thought it would be int ...
Read more

›
Established companies and emerging start-ups are putting a stake in the Internet of Things ground, an opportunity with estimates of 50 billion devices connected by 2020. Standing in the way for many companies is the increasing complexity of technology inside connected devices. Shortened design cycles further fuel pressure felt by designers — the shelf-life of an IoT device is similar to a smart phone, from ...
Read more

›
When S/PDIF became available in the Teensy Audio Library I thought this might be the solution to ground loop problems I'd been having when interfacing projects to my PC. However, I quickly realized I didn't have any sound cards with an S/PDIF interface. In the belief that I'd rather build than buy I decided to update one of my previous projects, a PCM2904 based sound card, to include an S/PDIF interface. Th ...
Read more

›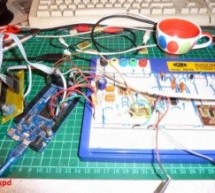 Motivation Implementing an IoT prototype utilizing an Arduino that doesn't natively support WiFi can be cumbersome. Sure there are some pretty good options for native support. The MKR1000 natively supports WiFi, but this ease comes at a price. The SAMD21 is essentially half as powerful as the SAM3X8E on the Due. Why not have the best of both worlds? Give me the speed, storage, and excessive amount of I/O av ...
Read more

›
MAGIC PIXEL Magic Pixel is a universal and handy Bluetooth LED display, which we've been developing with focus on ease of use and effectivity. It can be used for displaying advertisement, information or just for fun. Magic Pixel is an ideal solution where effective and dynamic visualization of information is required. With its thin profile and matte black front panel Magic Pixel looks unsuspicious, but its ...
Read more

›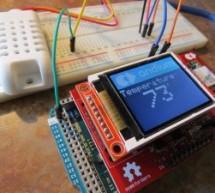 Get connected to Adafruit IO using MQTT! This project explains how to stream DHT22 temp data to Adafruit IO's dashboard! Motivation Have you heard? Adafruit offers this great free tool to visualize your Arduino's data in the cloud! Not only is it super easy to use, but it's free! Although Adafruit refers to it's current release as beta, we've had great success pairing it with anduino to create some interest ...
Read more

›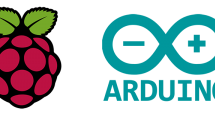 Connect your anduinoWiFi to IFTTT. Control everything around you, or 'let go' and let random events in cyberspace control your surroundings! Story Motivation The Arduino, and most popular DIY embedded solutions for that matter are usually great at one of two things; Communicating with sensors and discrete pieces of hardware, or running complex or interpreted code and connecting to third party services (APIs ...
Read more

›