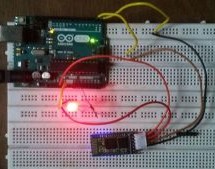 DIY Arduino based lockers can be found plenty in the internet where keypad was used to feed lock input. But this Bluetooth enabled Door locker uses Bluetooth as a medium to connect with the locker and your smart phone to feed input credentials. This locker allows you to lock/unlock your locker without physical touch when you are within the range of Bluetooth communication. Arduino is the heart of this locke ...
Read more

›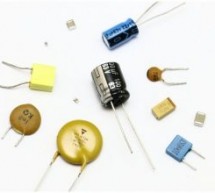 When designing circuits, many hobbyists take capacitors for granted - but each type (ceramic multi-layer, aluminum electrolytic, tantalum, mica...) has its own unique properties. Nowadays, ceramic capacitors are the most commonly used capacitors in the industry, but many can lose up to 80% of their rated capacitance near their voltage ratings.  Enter the OpenCVMeter! This meter aims to provide a Capacitance ...
Read more

›
The ARC was designed to bridge the gap between high-end sound quality and the world of digital music. This ultra-compact system provides high-resolution USB audio and high quality aptX Bluetooth audio for an astonishingly detailed sound. Fully integrated with the latest in class-D amplifier technology, the ARC is a complete high-end digital audio system. For a great listening experience and immersive sound, ...
Read more

›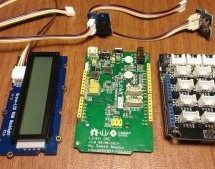 Kids just aren't huge fans of brushing their teeth. Not only are they not huge fans, they also are pretty bad at it. Teaching a young kid to brush their teeth is really hard. I created a little contraption that not only times them to make sure they brush for an entire two minutes, but also tells them what part of their mouth they should be brushing! Now kids can't claim they didn't know what to do, since th ...
Read more

›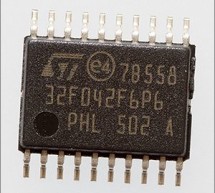 It's been a while since I posted a new article, a delay at least partly due to me herniating a disc in my neck which left me completely unable to look downwards for any length of time and as you'll know all too well you can't work on circuit boards without peering down at them. Look after your neck and back folks, and I mean that seriously. Well I'm back now and I've got a lot of ideas for articles spinning ...
Read more

›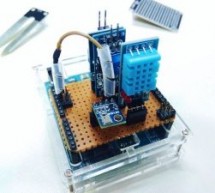 In this project, we will be making a weather station that measures air pressure, temperature, rain drop, soil humidity and air humidity using Arduino which save the data for data acquisition! It's a fairly easy project and can be used either on its own or part of something bigger, check it out >> Integrated Weather Station (IWS). Step 1: List of Material For this project, we will be using: - Arduino b ...
Read more

›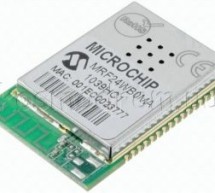 Automation is defined as using various control systems to operate equipment such that there is minimal human intervention. Closed control loops (feedback systems) regulate how other systems or devices behave by taking into consideration their output and making corrections based on feedback. An example of this feedback system is Progressive Automation Linear Actuators. In this article challenges of control l ...
Read more

›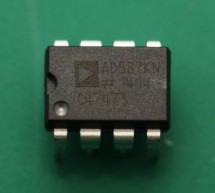 Voltage references are a humble piece of hardware, their sole function is to provide a stable, known voltage. This constant, known value of voltage can then be used as a reference for ADCs and DACs as well as provide a precision current source. I recently got hold of an Analog Devices AD587KN high precision 10.000V reference chip. This model of chip has an output value of 10.000V ± 5mV (that is, an output v ...
Read more

›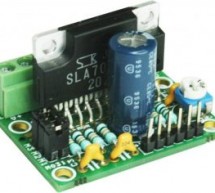 This tiny Unipolar stepper motor driver has been designed around SLA7078MPR IC from Sanken, It is unipolar stepper Motor driver can handle current up to 3 Amps, micro-stepping up to 1/16 steps. On-board Jumpers to set the Micro-stepping, Preset (Potentiometer) to set the current. The SLA7070MPR series motor driver ICs features unipolar drivers. The clock-in type input interface allows simplified control log ...
Read more

›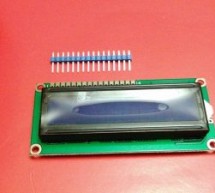 This project lets you measure capacitors in an alone range of measure from 0.000pF to 1000uF. That is, a 16x2 LCD Display will be displaying a sole scale from 0.000pF to 1000uF whose main components will be an Arduino Uno and a 16X2 LCD Display. Step 1: List of Materials 1 16X2 PARALLEL LCD DISPLAY 1 Arduino Uno R3 DIP Edition (Revision 3) 1 Arduino Uno Proto Shield (PCB only) 1 9V Battery Snap with 2.1mm B ...
Read more

›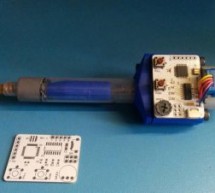 Summary This is a motorized solder paste dispenser for soldering SMT boards that was inspired by this thing http://www.thingiverse.com/thing:384680. The home directory of this project is on github here https://github.com/zapta/misc/tree/master/paste_injector and it include hardware and firmware design of a compatible controller board that is Arduino compatible (it looks to the Arduino IDE as an Arduino Pro ...
Read more

›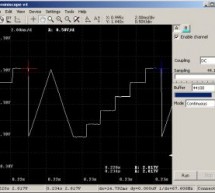 This USB sound card that presents itself as C-Media is one of the cheapest sound cards available with price $1.1-$2 depending on vendor. Device markings: HX2010-0705, production date 40th week of 2013 (or later?). Device enumerates as composite device: sound card + HID input. HID input part is used for audio volume and mute control and it functionality is slightly broken - same as with multimedia keyboard i ...
Read more

›