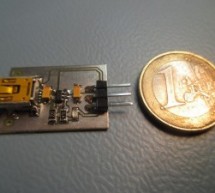 Li-ion cells become more and more popular due to their capacity and reasonable prices. In this entry I will show how to build a simple li-ion battery charger based on MCP73831 chip. It's a quite useful device for DYI projects,in addition its cost is only around 1,5 euro. The device uses USB port as a power supply (mini-USB connector). I use the standard gold-pins as an output socket. There're three of them, ...
Read more

›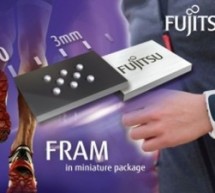 The 1Mbit SPI FRAM is in an 8-pin wafer level chip scale package (WL-CSP) which is an additional package variant to the existing product MB85RS1MT. In comparison to the industry standard SOP-8 package, the new WL-CSP package, which measures 3.09 x 2.28 x 0.33 mm, reduces the surface mounting area by 77%, and the device height by 80%. The WL-CSP package makes FRAM a non-volatile memory solution for wearable ...
Read more

›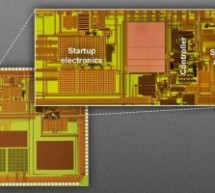 The latest buzz in the information technology industry regards "the Internet of things"—the idea that vehicles, appliances, civil-engineering structures, manufacturing equipment, and even livestock would have their own embedded sensors that report information directly to networked servers, aiding with maintenance and the coordination of tasks. Realizing that vision, however, will require extremely low-power ...
Read more

›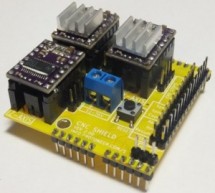 Do it yourself CNC projects are popping up everywhere and we decided that we wanted to contribute to the growth. Here are a few of our design goals: Modular Design – We wanted to do more than just keep cost down. We wanted things to be reusable and up-gradable. (Arduino , Individual Stepper Motor Drivers and more…) Compact Design – Squeezing a 4 axis design into a board the same size and Arduino Uno. Openso ...
Read more

›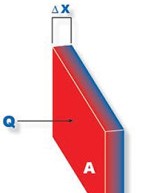 Thermal Conductivity: A measure of the ability of a material to transfer heat. Given two surfaces on either side of a material with a temperature difference between them, the thermal conductivity is the heat energy transferred per unit time and per unit surface area, divided by the temperature difference 1. Thermal conductivity is a bulk property that describes the ability of a material to transfer heat. In ...
Read more

›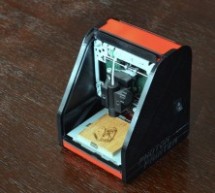 The Photon Printer is a 3D printable laser engraver made from recycled DVD Drives. A list of necessary components is in the instructions. The Photon Printer started out as a quick weekend project then quickly escalated when I saw that there was room for improvement in the current designs. The design turned out to be quite fun and I really enjoyed seeing it work at the end. Safety - None of the designs I hav ...
Read more

›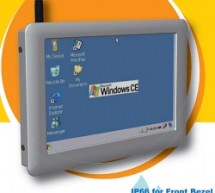 Bega220 as a universal microcomputer with an OS and a 7" touch display already found its place in many applications. Now company Bolymin launched on the market an improved version resistant to dust and water (IP66) - the BE220C module. IP66 resistance applies to a front side and a bezel, what´s in the vast majority cases fully sufficient, because in praxis the module is always installed into a target device ...
Read more

›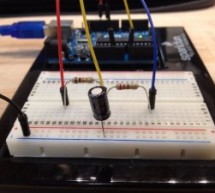 This tutorial provides a guide on how to set up an Arduino to measure the capacitance of a capacitor. This can be useful if the capacitor is unlabeled or if it is self-built. Capacitance is an object's ability to store an electric charge. Reasonably, this object is referred to as a capacitor. A capacitor that stores this charge in an electric field between two conductive plates is known as a parallel plate ...
Read more

›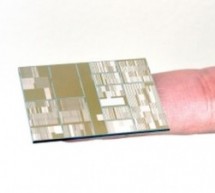 Continuing semiconductor scaling down to feature sizes of 7 nm is expected to yield further gains in performance, and lower power levels, but in IBM's words, "[its] researchers had to bypass conventional semiconductor manufacturing approaches". The finFET-style transistors in the demonstrator were constructed with silicon-germanium (SiGe) channels, and the lithography that defined them employed Extreme Ultr ...
Read more

›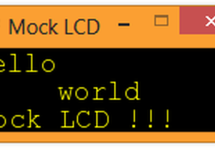 So recently I got a Raspberry pi and a 16x2 character LCD screen , I thought , lets make a simple game that can be played on the lcd. my first instinct was to code directly for the lcd on the pi , but as I started coding I realized that the clutter of having the lcd connected wasn't really necessary while i am programming the game's logic . I decided to make a python module that gives me the lcd output on m ...
Read more

›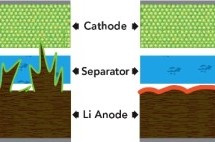 Menlo Park, Calif. — In a study that could improve the safety of next-generation batteries, researchers discovered that adding two chemicals to the electrolyte of a lithium metal battery prevents the formation of dendrites – "fingers" of lithium that pierce the barrier between the battery's halves, causing it to short out, overheat and sometimes burst into flame. The findings, published June 17 in Nature Co ...
Read more

›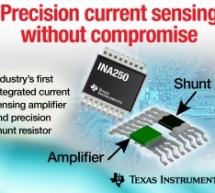 For highly accurate measurements over a wide temperature range, TI's INA250 integrates the shunt resistor with a bi-directional, zero-drift current-sense amplifier to support both low-side and high-side implementations. It enables high-accuracy current measurements at common-mode voltages that can vary from 0 to 36V. The family of devices will be available in four output scales; 200, 500 and 800 mV/A, and 2 ...
Read more

›