Though the sizes of laptops and mobile phones have become smaller and lighter over the years, that of power adapters have pretty much remained the same. They are still the same device we have always known them to be; bulky, messy and hard-to-carry-around. But the new GaNtechnology seeks to bring a revolution in the world of power electronics.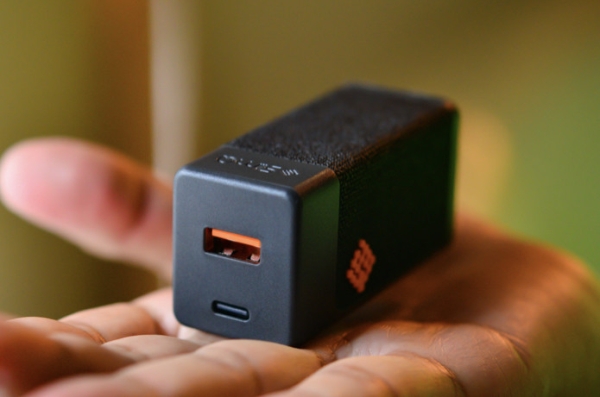 The new series of SlimQ power adapters made of GaN technology is a new set of smaller and lighter adapters that works for all modern models of laptops and phones that use USB Type-C power supply up to 65W.
The SlimQ 65W power adapter is the world's first and smallest most-affordable power adapter. It is safe, more powerful and more efficient with a high-quality built to give protection against input and output over current protection, over-voltage, short current, leakage, and electric surge,anti-electromagnetic and anti-ripple effect. The 65W adapter is about 6ft/1.8m in size, elastic, durable, supports Type-C to Type-C and has a current capacity of 3.5A. It also works great with major laptop brands that use non-Type-C for the power supply but comes with a converter cable as a part of the accessories.
The SlimQ 65W power adapter is sold at a retail price of $16 and its hardware and accessories come with a limited one year warranty. Apart from the countries that have been flagged by courier services, the adapters can be shipped to anywhere in the world but come with more cost if you wish to ship to any of those countries. To order the adapter, simply visit the Indiegogo site to select the particular "perk" you'd want to buy. There are quite a number of perks there, so you'd have to swipe right and left to find the particular one you want. Click on payment and proceed to select add-on perks that you will find the cables compatible with your laptop.
Read more: WORLD'S SMALLEST AND MOST AFFORDABLE 65W GAN ADAPTER FOR LAPTOPS AND MOBILE DEVICES