World's first consumer IMU to provide pitch, roll, and yaw specifications, includes proprietary AttitudeEngine motion processor for longer battery life, simpler adoption and enhanced user experience
SAN JOSE, Calif. – June 16, 2015 – Fairchild (NASDAQ: FCS), a leading supplier of high-performance semiconductor solutions, today launched the FIS1100 6-axis MEMS Inertial Measurement Unit (IMU), the company's first MEMS product stemming from its strategic investments in MEMS and motion tracking. The FIS1100 IMU integrates a proprietary AttitudeEngine™ motion processor with best-in-class 9-axis sensor fusion algorithms to provide designers with an easy to implement, system-level solution for superior user experiences with up to ten times lower processing power consumption in a wide range of motion enabled, battery-powered applications.
"The launch of Fairchild's first MEMS product is a key milestone for the company as we take our unique design and manufacturing expertise and apply it towards system-level solutions that go beyond power," said Fairchild Chairman & CEO Mark Thompson. "The advanced algorithms and deep applications knowhow from the Xsens acquisition position us well in enabling our customers to develop advanced motion solutions in diverse, quickly growing segments within markets such as consumer, industrial, and health."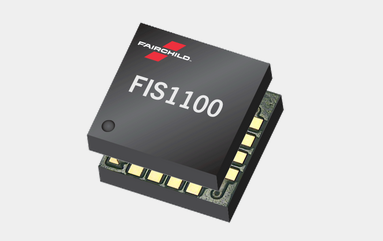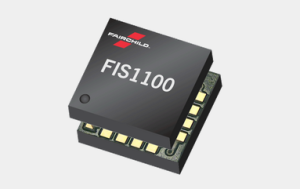 The FIS1100 IMU, with its built in AttitudeEngine motion processor and XKF3 senor fusion, is a low power, highly accurate system solution that provides customers with the always-on sensor technology required for a range of application such as wearable sensors for sports, fitness, and health; pedestrian navigation; autonomous robots; and virtual and augmented reality.
"Motion tracking in consumer devices has expanded rapidly from game interfaces and smartphones into many new Internet of Moving Things applications," said Jérémie Bouchaud, director and senior principal analyst, MEMS & Sensors, at IHS.  "As designers look to differentiate their products with motion, the availability of an IMU with an integrated motion processor and a complete software solution, accelerates time to market while ensuring the best trade-off between competing goals such as small size, long battery life and motion tracking accuracy."
For more Details: World's First MEMS with Intelligent IMU