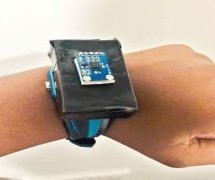 Jubilee Hills: Alzheimer's disease can be tough on caregivers, especially when difficult behaviours like aggression or wandering occur. Alzheimer's is the most common cause of dementia, a general term for memory loss and other cognitive abilities serious enough to interfere with daily life. Caregivers of Alzheimer's patients may find their loved ones acting in unfamiliar, even disturbing or violent ways. Ca ...
Read more

›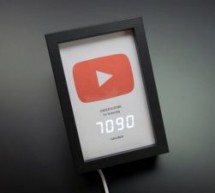 I was inspired by the Play Button awards YouTube sends out for subscriber milestones and whipped up a simple circuit using an ESP8266 wifi board and seven segment display to show off my realtime subscriber count. This is a great IoT beginner project, with just a little soldering and a code personalization required to make it work for your own account. I made a version 2 that supports more than 10K subscribe ...
Read more

›
This little Instructable will show you how to use a 320x240 pixel LCD screen connected to an Arduino Uno with a network shield too, to show stats for Youtube channels. I created this as I wanted to see how many subscribers and views I had on my channels without having to check Youtube :) The stats update on the LCD screen every minute using the google api. You will need the following: Arduino Uno Arduino Et ...
Read more

›