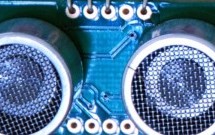 A guide to using the SRF05 Distance Sensor with Arduino in order to calculate distances from objects. In this case I'm also altering the output of an LED with PWM according to how close an object is to the sensor. So the nearer you are the brighter the LED. So if we start with the SRF05, it's an IC that works by sending an ultrasound pulse at around 40Khz. It then waits and listens for the pulse to echo bac ...
Read more

›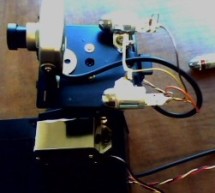 The idea of using triangulation for distance measurements is well known since Pythagorean time, when his brilliant formula become available for mathematicians. What is new in this design, is lasers power control via "blooming" effect of CMOS camera. Here this "negative" effect was put to work instead of ADC. No need high price "no-blooming" camera! (More information on this link: http://dpanswers.com/conten ...
Read more

›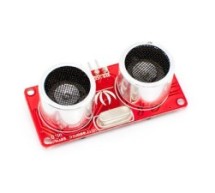 The Ping))) is an ultrasonic range finder from Parallax. It detects the distance of the closest object in front of the sensor (from 2 cm up to 3m). It works by sending out a burst of ultrasound and listening for the echo when it bounces off of an object. The Arduino board sends a short pulse to trigger the detection, then listens for a pulse on the same pin using the pulseIn() function. The duration of this ...
Read more

›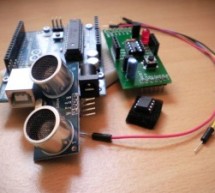 I'm here to show you how to use a HC-SR04 Ultrasonic Range Finder with an ATtiny85 as well as programming the ATtiny85 using the wonderful shield that randofo created. List of materials: ATtiny85 Programming Library Arduino Uno HC-SR04 Ultrasonic Range Finder and Library Jumper Wires Breadboard ATtiny85 Step 1: Program the Arduino Before you connect your shield to the Arduino Uno, y ...
Read more

›