Description HC-12 are cheap 433MHz wireless serial port communication modules with a range up to 1800m in open space. Each costs about $5 when bought from China, and 2 of them can create wireless UART link that can be used, for example, to transfer telemetry data from UAV. Or drive IoT device. Or connect sensors. Or whatever else one can think of. It is based on SI4463 RF chip, has build in microcontroller, ...
Read more

›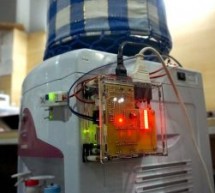 This project is a platform for drinking water monitoring and analytics, consists of IoT device, cloud, and mobile and web app. Story Background This project focuses on one of the most vital nutrient for our body, drinking water. In Indonesia, the term "gallon" refers to an infrastructure for drinking water: water dispenser, and replaceable water bottle, as apparently the water bottle measurement is in gallo ...
Read more

›
Battery lifetime is a key consideration for the development of the wireless sensor nodes that will populate the Industrial Internet of Things (IIoT). In many applications, the sensor nodes will need to be installed in locations that are difficult to reach let alone service. The sensor nodes need to be autonomous in terms of energy because it is too costly and difficult to run power lines to them or to have ...
Read more

›
Testing of sensors with RS485 using PC without proper interface is not possible. Since RS232 interfaces are very rare, the interface should be hooked to USB. The interface between USB and RS485 can be soldered with one of the many FTDI interfaces with added RS485 driver, or bought as assembled module. There is always the third option. I made it from scratch. I took smallest STM32F0 with USB and UART interfa ...
Read more

›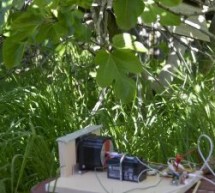 A stepper motor shakes a limb to frighten away birds and squirrels. It is under the control of the MKR1000. Story The project uses a stepper motor to pull down on a fig tree limb to frighten away birds and squirrels. That is, shake the limb. I know that shaking a limb frightens birds and squirrels well, because I have done so using a hand-operated fishing line attached to a limb. I programmed the MKR1000 to ...
Read more

›
Rotary encoders with centre-push buttons are cool input hardware for projects, especially if you want to be able to scroll through menus and select options. Hopefully this Instructable will give you the confidence to try a basic menu system out and combine it with a rotary encoder to give a professional feel to your next project! Why menus and rotary encoders need code I wanted to have a menu in an upcoming ...
Read more

›
Finally, PULP, goes multicore!  We are happy to launch our flagship RISC-V-based parallel-ultra low power open source system. Simply put, OPENPULP,  today's new kid in town, is the most advanced open-source release we have done so far, and a quantum leap ahead in terms of performance, efficiency and completeness. OPENPULP is an MCU on steroids: an ultra-low power "host" core coupled with a powerful compute ...
Read more

›
Have you worked with ready-made 8x8 LED matrix as displays? They come in various sizes and are quite interesting to work with. A large readily available size is around 60mm x 60mm. However, if you are looking for a much larger ready-made LED matrix, you may be out of luck. For this project, we will be building a single color large LED matrix display which is made up of a few large 8x8 LED matrix modules dai ...
Read more

›
I've been thinking about building stuff with FPGA's for a while, and usually get turned away because FPGA's are considerably harder to implement than microcontrollers since they have no on-chip memory. It is necessary to re-program the gates every time they power up, which requires an external flash memory chip. There aren't great references online for the DIY community, so I figured I'd post how to get thi ...
Read more

›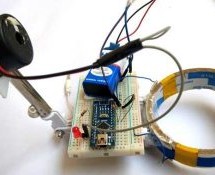 Metal Detector is a security device which is used for detecting metals which can be harmful, at various places like Airports, shopping malls, cinemas etc. Previously we have made a very simple Metal detector without a microcontroller, now we are building the Metal Detector using Arduino. In this project, we are going to use a coil and capacitor which will be responsible for the detection of metals. Here we ...
Read more

›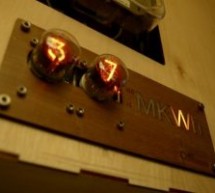 Having recently bought a house, project time has been a bit thin on the ground. As a standard terrace house, the consumer unit and electricity meter were in the entrance hallway, exposed and looking a bit naff. I liked the look of the meter so I quickly created a box that allowed the meter to poke through and leave access to the fuses. The box covering did the job but felt a bit cumbersome with all that spa ...
Read more

›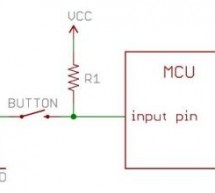 Pull-up resistors are very common when using microcontrollers (MCUs) or any digital logic device. This tutorial will explain when and where to use pull-up resistors, then we will do a simple calculation to show why pull-ups are important. Suggested Reading Concepts that you should be familiar with before proceeding: What is a circuit? Resistors Voltage, Current, Resistance Digital Logic Input/Output What is ...
Read more

›