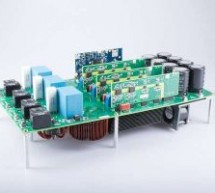 This verified reference design provides an overview of how to implement a three-level three-phase SiC-based DC: AC grid-tie inverter stage. The higher switching frequency of 50KHz reduces the size of magnetics for the filter design and enables higher power density. This verified reference design provides an overview on how to implement a three-level three-phase SiC based DC:AC grid-tie inverter stage. The h ...
Read more

›
Hi guys, over the past few tutorials, we have been discussing TFT displays, how to connect and use them in Arduino projects, especially the 1.8″ Colored TFT display. In a similar way, we will look at how to use the 1.44″ TFT Display (ILI9163C) with the Arduino. The ILI9163C based 1.44″ colored TFT Display, is a SPI protocol based display with a resolution of 128 x 128 pixels. It's capable of displaying up t ...
Read more

›
The TinyFPGA boards from Luke Valenty (TinyFPGA) are a series of low-cost, open-source FPGA development boards. These boards offer an inexpensive way to get an introduction to the world of FPGAs. If you have ever considered working with an FPGA before, you will know how difficult they could be especially for those new to the game. TinyFPGA boards are an excellent way to kickstart development with them. They ...
Read more

›
Description HC-12 are cheap 433MHz wireless serial port communication modules with a range up to 1800m in open space. Each costs about $5 when bought from China, and 2 of them can create wireless UART link that can be used, for example, to transfer telemetry data from UAV. Or drive IoT device. Or connect sensors. Or whatever else one can think of. It is based on SI4463 RF chip, has build in microcontroller, ...
Read more

›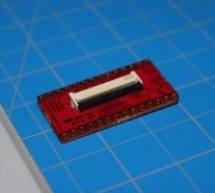 Low cost, no power, and easy to use: E-paper is here! The E-paper Shield Kit makes it easy for you to have fun playing with E-paper, no electronics experience required! You can start writing text and drawing pictures to the screen in minutes! E-paper in Your Next Project Do you have a great idea that needs a screen which requires zero power to maintain an image? Are you looking to add an interesting display ...
Read more

›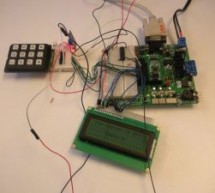 A Smart Irrigation System is designed, in which the irrigation will take place only when there will be intense requirement of water [gallery columns="2" size="medium" ids="31116,31117"] as suggested by the moisture in the soil. The aim of our project is to minimize this manual intervention by the farmer, which is why we are using a microcontroller. Smart Irrigation System PDF Read More Detail :Smart ...
Read more

›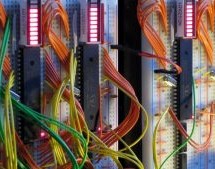 Parallel processing is an idea that will be familiar to most readers. Few of you will not be reading this on a device with only one processor core, and quite a few of you will have experimented with clusters of Raspberry Pi or similar SBCs. Instead of one processor doing tasks sequentially, the idea goes, take a bunch of processors and hand out the tasks to be done simultaneously. It's a fair bet though tha ...
Read more

›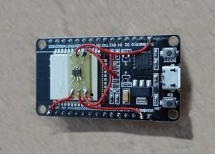 Embedded development can be a tough process. Between weird electrical gremlins, obscure bugs and our own mistakes, it can be a real struggle at times. To keep cognitive loads to a minimum, it's best to make sure your tools are as simple and easy to use as possible. [tech] got tired of having to push a button to prepare the ESP32 for programming, and decided to solve the problem. The solution comes via anoth ...
Read more

›
Maxim Integrated has developed an algorithm to accurately estimate the battery state of charge and safely handle most batteries. Designers of lithium-ion (Li-ion) battery-powered devices such as wearables, electric bicycles, power tools and internet of things (IoT) products can improve the end-user experience by extending run-time and delivering accurate battery state-of-charge (SOC) data with the MAX1726x ...
Read more

›
Silicon Labs (NASDAQ: SLAB) offers a new Wireless Xpress solution to help developers get IoT applications connected and running in a day, with no software development necessary. Silicon Labs' Wireless Xpress provides a configuration-based development experience with everything developers need including certified Bluetooth® 5 Low Energy (LE) and Wi-Fi® modules, integrated protocol stacks and easy-to-use tool ...
Read more

›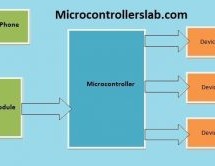 In this modern world, Analog Electronics devices are becoming less popular and digital electronics components are becoming more advanced and popular day by day. Home devices control system is also an example of modernized digital world. People are using cellular mobile phone network to communicate each other. GSM modules are basic elements of these phone networks. GSM stand for global system of mobile commu ...
Read more

›
Microsoft Azure Sphere is a solution for creating highly-secured, connected, MCU-powered devices. Azure Sphere brings together the best of Microsoft's expertise in cloud, software and silicon—resulting in a unique approach to security that starts in the silicon and extends to the cloud. Together, Azure Sphere certified MCUs, the Azure Sphere OS, and the Azure Sphere Security Service provide you with the con ...
Read more

›