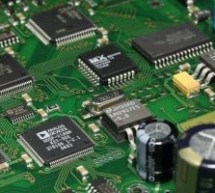 In this article we are going to see about what is PCB board and some types of PCB board. A PRINTED CIRCUIT BOARD (PCB) mechanically supports and electrically connects electronic components or electrical components using conductive tracks, pads and other features etched from one or more sheet layers of copper laminated onto and/or between sheet  layers  of  a non-  conductive substrate. Components are genera ...
Read more

›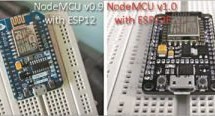 Since Internet of Things (IoT) projects are now quite popular, I recently bought a NodeMCU board to try IoT application development. The NodeMCU development board is an open source board based on ESP8266EX microcontroller with integrated Wi-Fi transceiver. Uploading programs to NodeMCU from any computer via microUSB port is very easy as it supports several programing languages. This makes NodeMCU a smart ch ...
Read more

›
If you would like to learn the basics of Arduino programming the eduArdo Arduino development board may be a good place to start and is available to purchase price of just €15. Watch the demonstration video below to learn more about quick projects you can create using the eduArdo and a little Arduino code. "eduArdu is all in one educational board with lot of sensors which allow step by step entry in programm ...
Read more

›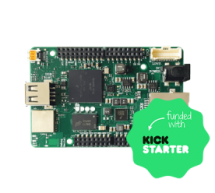 UDOO is a new development platform designed to be compatible with Arduino, Linux, Android and the Google 2012 SDK. Its designers state that their goal was to bring together the best of Arduino and the Raspberry Pi in one platform. You can in fact plug Arduino shields into the UDOO and they will function just as if they were connected to an Arduino. Out of the box, UDOO runs a version of UBUNTU Linux. You ca ...
Read more

›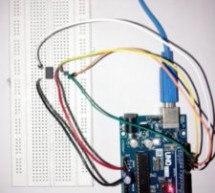 Story I am working on a project which requires reading multiple sensor data on different locations. These require only few PWM pins so using multiple Arduino Uno would be expensive and unnecessary. So I decided to use ATtiny85 microcontroller in place of Arduino Uno development boards. ATtiny85 is a cheap and powerful alternate when u don't need too many PWM pins. Since ATtiny85 is just a microcontroller we ...
Read more

›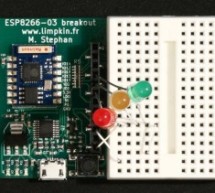 A Wifi platform for $3... who wouldn't want to play with it? For the last few weeks we have been seeing a lot of awesome projects built around ESP8266 Wifi modules: These modules come in different shapes and colours and can be purchased from the internet for 3 dollars only. They are therefore cheap enough to enable many Internet of Things applications like monitoring your home temperature and activity all y ...
Read more

›