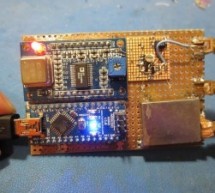 After playing around with the SynthNV signal generator/power detector discussed in the previous post I realized what a useful a tool it is for RF testing. While its a terrific tool for VHF/UHF/Microwave testing, the SynthNV has a couple of serious limitations for amateur use in the HF region - the signal generator has a minimum frequency of 35 MHz, the generated signal has a lot of harmonics and its a fairl ...
Read more

›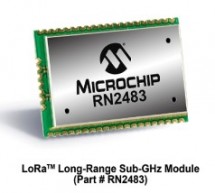 Microchip Technology Inc., has announced the first in a series of modules for the LoRa technology low-data-rate wireless networking standard. The system is designed to allow Internet of Things (IoT) and Machine-to-Machine (M2M) wireless communication offering a range of more than 10 miles (suburban), a battery life of greater than 10 years, and the ability to connect millions of wireless sensor nodes to LoR ...
Read more

›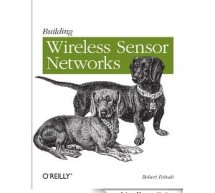 Get ready to create distributed sensor systems and intelligent interactive devices using the ZigBee wireless networking protocol and Series 2 XBee radios. By the time you're halfway through this fast-paced, hands-on guide, you'll have built a series of useful projects, including a complete ZigBee wireless network that delivers remotely sensed data. Radio networking is creating revolutions in volcano monitor ...
Read more

›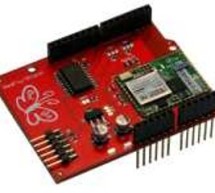 RedFly Shield description: RedFly Shield specification: IEEE 802.11b/g/n/i 2.4GHz Wireless security: AES, WEP, WPA, WPA2 - PSK Ad-hoc (IBSS) and Infrastructure mode (on Ad-hoc only WEP encryption) Integrated WiFi and IPv4 stack (TCP, UDP) Supports up to 8 sockets at the same time RedFly Shield pinout: For more detail: RedFly Shield ...
Read more

›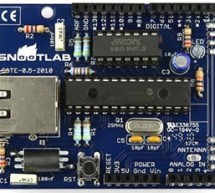 Gate 0.5 Shield description: Ethernet shield based on the ENC28J60. Compatible with the Ethershield library. Includes the footprint for a 434MHz receiver module. Gate 0.5 Shield specification: Gate 0.5 Shield pinout: Note: Pin D8 not required for Ethernet: connected to the 434MHz receiver DATA line. For more detail: Gate 0.5 Shield ...
Read more

›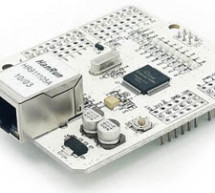 Wiznet Ethernet Shield description: Ethernet shield based on the Wiznet W5100 ethernet chip. Compatible with official Arduino Ethernet library and with added support for the Arduino Mega. Wiznet Ethernet Shield specification: Standard Arduino and Arduino Mega compatible Arduino Ethernet Library compatible Standard RJ45 ethernet Jack 16K byte internal buffer Indicator LEDs for all functions Easy to access re ...
Read more

›
Ethernet Shield v1.0 description: Ethernet shield that connects your Arduino to a LAN. Ethernet Shield v1.0 specification: Uses Microchip's ENC28J60 SPI ethernet controller and compatible RJ45 socket. Open-source TCP/IP protocol stack as an Arduino library. Web client application to use Arduino as a distributed network sensor. Directly plug onto your Arduino board, no soldering or fly-wiring needed. Stackab ...
Read more

›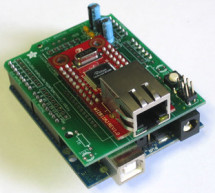 Ethernet Shield description: Based on the WIZ812MJ module by Wiznet, which uses the same W5100 chip as the official Arduino Ethernet shield. Ethernet Shield specification: Ethernet Shield pinout: Note: The RJ45 jack is physically very high due to being mounted on a separate board on top of the shield. Be careful of clearance when trying to stack other shields on top. If the kit is assembled by solder ...
Read more

›
WiFi Shield description: The LinkSprite WiFi Shield has built-in TCP/IP stack and all the WiFi related code. The Arduino just configures the WiFi parameters using AT command through the UART, or the user can simply treat the WiFi as a transparent serial port after some offline configuration. WiFi Shield specification: WiFi Shield pinout: For more detail: WiFi Shield ...
Read more

›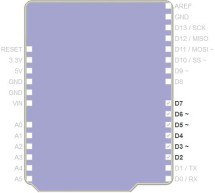 Ethernet Shield description: The Freetronics Ethernet Shield is based on the same Wiznet W5100 chip used by the official Arduino Ethernet Shield, and is 100% compatible with the Ethernet library and sketches. It also incorporates support for PoE (Power-over-Ethernet) using either official 802.3af (48V) or lower voltage DIY injectors. Spare shield area is available as a prototyping area. Ethernet Shield spec ...
Read more

›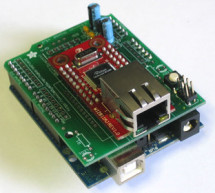 Ethernet Shield description: The Arduino Ethernet Shield allows an Arduino board to connect to the internet. It is based on the Wiznet W5100 ethernet chip. The Wiznet W5100 provides a network (IP) stack capable of both TCP and UDP. It supports up to four simultaneous socket connections. Use the Ethernet library to write sketches which connect to the internet using the shield. The ethernet shield connects to ...
Read more

›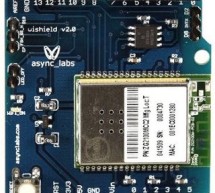 WiShield v2.0 description: Adds WiFi networking support to Arduino. 802.11b Wi-Fi certified. 1Mbps and 2 Mbps throughput speeds. Supports both infrastructure (BSS) and ad hoc (IBSS) wireless networks. WEP, both 64-bit and 128-bit. WPA/WPA2 (TKIP and AES) PSK. WiShield v2.0 specification: WiShield v2.0 pinout: Note: Exposes two devices on the SPI bus, with slave select lines on D7 and D10. WiFi connec ...
Read more

›