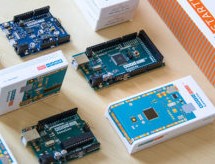 Duino4Projects recommended arduino boards from authentic vendors with great offers & promotions ...
Read more

›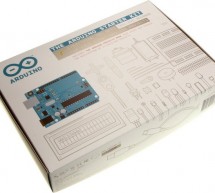 The Official Arduino Starter Kit is here! This kit walks you through the basics of using the Arduino in a hands-on way. You'll learn through building several creative projects. The kit includes a selection of the most common and useful electronic components with a 170-page book of 15 projects. Starting the basics of electronics, to more complex projects, the kit will help you control the physical world with ...
Read more

›
Book Description: Want to create devices that interact with the physical world? This cookbook is perfect for anyone who wants to experiment with the popular Arduino microcontroller and programming environment. You'll find more than 200 tips and techniques for building a variety of objects and prototypes such as toys, detectors, robots, and interactive clothing that can sense and respond to touch, sound, pos ...
Read more

›
Introduction An introductory Arduino programming guide for artists and hobbyists Leads readers from basic through to advanced C programming concepts Fast-paced tutorials for developing working Sketches (the name given to Arduino programs) Fills the gap in the market left by the many books that concentrate mainly on the hardware side of using Arduino Filled with dozens of examples that can be used as-is or m ...
Read more

›
Having difficulty in selection of arduino boards?. Now use our Arduino Selector tool. Filter your specs under the table. ...
Read more

›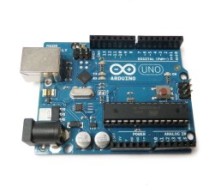 An Arduino is an open-source microcontroller development board. In plain English, you can use the Arduino to read sensors and control things like motors and lights. This allows you to upload programs to this board which can then interact with things in the real world. With this, you can make devices which respond and react to the world at large. For instance, you can read a humidity sensor connected to a po ...
Read more

›