Have you ever wished there was a better way to be notified when your laundry was done? Have you ever forgotten a load in the washer because you couldn't hear the buzzer and your clothes became smelly and moldy from sitting there for too long? Well, I have and decided to solve this problem by building this simple notification system using an Arudino microcontroller. It uses a dual-axis accelerometer to detec ...
Read more

›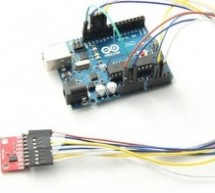 Hey guys, I am a teaching assistant for an introduction to engineering class for biomedical engineering majors at Vanderbilt University this semester. I created this video to explain analog-to-digital conversion to them because time ran out during class and I did not get to this point in the lecture. I ran across the Teach It! Instructables contest and thought if I already had the video created, why not ent ...
Read more

›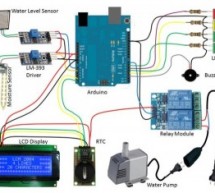 INTRODUCTION & OBJECTIVES: I is a simple system, using Arduino to automate the irrigation and watering of small potted plants or crops. This system does the control of soil moisture, doing indications via LEDs and in case of dry soil emitting a alarm beep. In case of dry soil it will activate the irrigation system pumping water for watering plants. The system uses a LCD display to notify all actions tha ...
Read more

›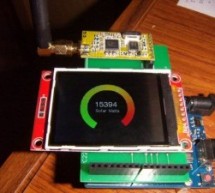 16 node mesh, up to 1000m between nodes, sample two analog voltages per node, link any node to any other node, display data on any node with either graphics or text display, turn on relays based on data at any node, fault tolerant with data going via multiple paths. Arduino Compatible apc220 Wireless rf Module with Graphics LCD: Step 1: Wireless mesh with graphics LCD This Instructable merges two existing I ...
Read more

›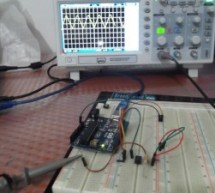 We know the analog potentiometer , is a three-terminal resistor with a sliding contact that forms an adjustable voltage divider . MCP41100 an Arduino Controlled Potentiometer: 1)volume controls on audio equipment. 2) Control the amplifier Gain and offset . 3) Transducer " displacement  transducers ". and many Other application , But did you you want to control the resistance value by Microcontroller ...
Read more

›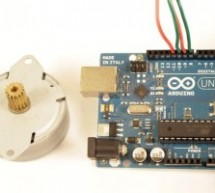 It is a well known fact that Stepper motors are awesome! The only downside is that they can be a bit trickier to get going than servos and plain old DC motors. If you are interested in the inner mechanics and theory of stepper motors, check this excellent post on PCB heaven. If you happen to have one of the cheap little 28BYJ-48 steppers with 5 wires  and a little driver board with them, check this tutorial ...
Read more

›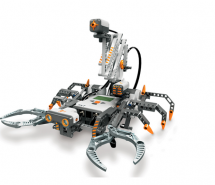 The popularity of android devices is attributed to their powerful capabilities which include internet connectivity, open architecture, and several other kinds of built-in sensors. Students and other software developers are increasingly using the android platform since it utilizes Java programming language which can easily be applied in universities and other learning institutions LPCCA. Not only is Android ...
Read more

›
Having difficulty in selection of arduino boards?. Now use our Arduino Selector tool. Filter your specs under the table. ...
Read more

›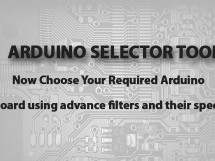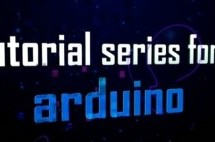 Arduino Video Tutorial #1(Getting Started and basic Connection) Contents: What is Arduino? What is a sketch? What is the Arduino (software) IDE (interactive development environment) arduino-1.0.1 Arduino philosophy We take a look at the Arduno hardware. I cover how to download the Arduino Software and drivers and then how to install them. What happens when the Arduino USB device driver fails and how to solv ...
Read more

›
Huge List of tutorials & Components based resources & info from glossary wise. ...
Read more

›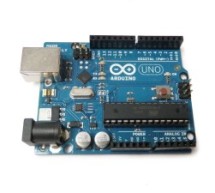 An Arduino is an open-source microcontroller development board. In plain English, you can use the Arduino to read sensors and control things like motors and lights. This allows you to upload programs to this board which can then interact with things in the real world. With this, you can make devices which respond and react to the world at large. For instance, you can read a humidity sensor connected to a po ...
Read more

›