Book Description This book will show you how to use your Arduino to control a variety of different robots, while providing step-by-step instructions on the entire robot building process. You'll learn Arduino basics as well as the characteristics of different types of motors used in robotics. You also discover controller methods and failsafe methods, and learn how to apply them to your project. The book star ...
Read more

›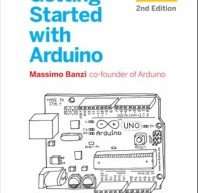 Book Description Arduino is the open-source electronics prototyping platform that's taken the design and hobbyist world by storm. This thorough introduction, updated for Arduino 1.0, gives you lots of ideas for projects and helps you work with them right away. From getting organized to putting the final touches on your prototype, all the information you need is here! Inside, you'll learn about: Interaction ...
Read more

›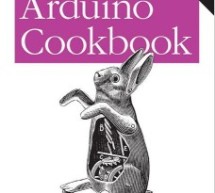 Book Description: Want to create devices that interact with the physical world? This cookbook is perfect for anyone who wants to experiment with the popular Arduino microcontroller and programming environment. You'll find more than 200 tips and techniques for building a variety of objects and prototypes such as toys, detectors, robots, and interactive clothing that can sense and respond to touch, sound, pos ...
Read more

›
Book Description Arduino is an open-source platform that makes DIY electronics projects easier than ever. Readers with no electronics experience can create their first gadgets within a few minutes. This book is up-to-date for the new Arduino Uno board, with step-by-step instructions for building a universal remote, a motion-sensing game controller, and many other fun, useful projects. Book Details Publisher ...
Read more

›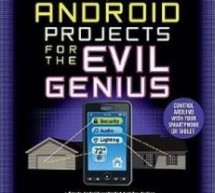 Introduction Reveals how to create Arduino devices and control them with Android smartphones and tablets Features several home automation devices for controlling home heating and lighting, locking and unlocking doors, and more Includes the author's exclusive sound-based link for enabling communication between Arduino and Android Explains the theory behind the projects and gives readers the information they ...
Read more

›
The Official Arduino Starter Kit is here! This kit walks you through the basics of using the Arduino in a hands-on way. You'll learn through building several creative projects. The kit includes a selection of the most common and useful electronic components with a 170-page book of 15 projects. Starting the basics of electronics, to more complex projects, the kit will help you control the physical world with ...
Read more

›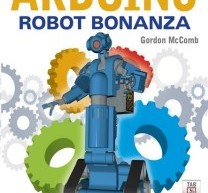 Introduction Bestselling robotics author shows how to build fun, affordable robots with Arduino Guides readers through the construction of seven robots that roll, walk, talk, crawl, slither'and even sling insults All projects are built using wildly popular Arduino microcontroller platform Features illustrated, step-by-step instructions and assembly plans Includes tips for adding options, alternatives, and c ...
Read more

›
Book Description If you've heard of Arduino or even used it in your own projects, you probably know that the AVR microcontroller is the brain of the Arduino. In Practical AVR Microcontrollers, you'll learn how to use the AVR microcontroller to make your own nifty projects and gadgets. You'll start off with the basics in part one: setting up your development environment and learning how the "naked" AVR diffe ...
Read more

›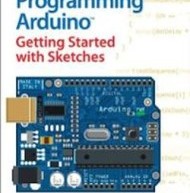 Introduction An introductory Arduino programming guide for artists and hobbyists Leads readers from basic through to advanced C programming concepts Fast-paced tutorials for developing working Sketches (the name given to Arduino programs) Fills the gap in the market left by the many books that concentrate mainly on the hardware side of using Arduino Filled with dozens of examples that can be used as-is or m ...
Read more

›