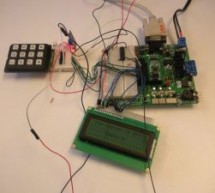 A Smart Irrigation System is designed, in which the irrigation will take place only when there will be intense requirement of water [gallery columns="2" size="medium" ids="31116,31117"] as suggested by the moisture in the soil. The aim of our project is to minimize this manual intervention by the farmer, which is why we are using a microcontroller. Smart Irrigation System PDF Read More Detail :Smart ...
Read more

›
Introduction In this tutorial, we will go over how to connect an OpenScope MZ to LabVIEW. To do so, I will be walking you through some example VIs that I made. These examples allow you to access the oscilloscope and Wavegen/DC power supply functions of the OpenScope as well as the GPIO pins and the Logical Analyzer. Materials Hardware OpenScope MZ Software LabVIEW NOTE: Installing LabVIEW requires you creat ...
Read more

›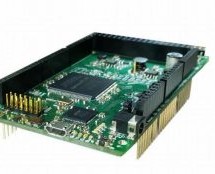 The DueProLogic makes programmable logic easy with an all inclusive development platform. It includes an Altera Cyclone IV FPGA, on board programming, four megabit configuration flash, and an SD connector for add on memory. You can create your HDL code, program it into the flash and interact with the hardware via a Windows PC. This is the FPGA (Field-Programmable Gate Array) development board and runtime en ...
Read more

›
The objective of our project was to create an alarm system that could detect an intruder using an IR motion sensor. We used a keypad so the user could enter their password to arm and disarm the system. [gallery columns="2" size="medium" ids="31154,31155"] We also included an LCD so that users would be informed which state the alarm system was currently in as well as giving the user a response when entering ...
Read more

›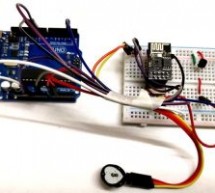 IoT based Patient Monitoring System using ESP8266 and Arduino Health monitoring is the major problem in today's world. Due to lack of proper health monitoring, patient suffer from serious health issues. There are lots of IoT devices now days to monitor the health of patient over internet. Health experts are also taking advantage of these smart devices to keep an eye on their patients. With tons of new healt ...
Read more

›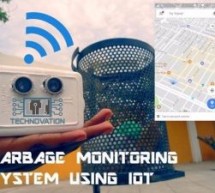 A method in which waste management is automated. An innovative system that will help keep the city clean and healthy Things used in this project Story Introduction Smart Garbage Monitoring System Using Internet of Things (IOT) We are living in an age where tasks and systems are fusing together with the power of IOT to have a more efficient system of working and to execute jobs quickly! With all the power at ...
Read more

›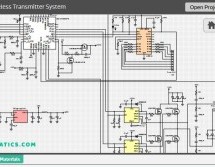 Summary This wireless project is a power transmission system, it works on the principle of magnetic induction. This Wireless Charging system works as the digital switched mode power supply with the transformer, which is separated into two parts: The transformer primary coil is on the transmitter, working as the transmitter coil, and the transformer secondary coil is on the receiver side as the receiver coil ...
Read more

›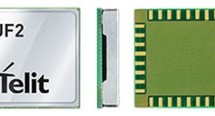 Positioning is an increasingly important part of an embedded design as more and more devices become mobile. Adding this capability into equipment that has to be smaller, lighter and have longer battery life is a major challenge. At the same time there are the challenges of implementing an effective wireless design with high performance and low power, while meeting the requirements of the project timeline an ...
Read more

›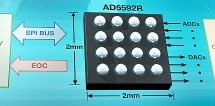 Multifunction data-acquisition systems have been around for a long time as stand-alone instruments, plug-in cards, cabled computer peripherals, and embedded in systems. Such systems are often designed with separate ADCs, DACs, and digital I/O devices. Many microcontrollers include ADCs and DACs, but that locks you into using that device. The AD5592R from Analog Devices combines all of these I/O functions, l ...
Read more

›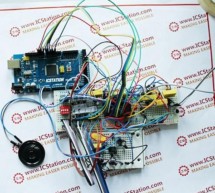 ICStation team introduce you this APR9600 voice recording and playback system used in elevator based on the ICStation Mega2560 compatible with Arduino. It uses DC5V voltage to work. When you press the different keys, the loudspeaker will sound that which floor you arrive. This design uses a APR9600 voice chip as the core of the circuit and realizes the function of auto recording and playback. It uses power ...
Read more

›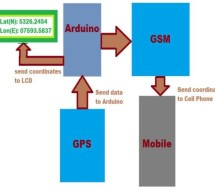 This circuit is designed for tracking the location of vehicles. Most oftracking systems are made by using GPS. This is very simple and cheap. Tracking systems are mostly used by fleet operators for tracking a vehicle location, routing and others. This is a very good method for preventing our vehicles from stolen. This tracking system sends us the geographical coordinates and by using these coordinates we ca ...
Read more

›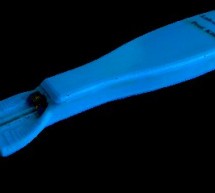 Subject: Daily life activities of food preparation can be challenging for consumers due to restricted skills and experience, loss of perceptive abilities (accident/aging) or due to product fraud and contaminations, commonly summarized under the term of food adulteration, which are exceeding human perceptive abilities in general. Thus, in our work the E-Taster-assistance-system for living assistance and food ...
Read more

›