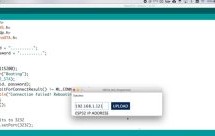 One of the disadvantages of having cheap WiFi-capable boards like those based on the ESP32 is that you have to update them. If you have even a few in every room of your house, it can be a pain to pull them out and connect them to a cable for programming. Over the air programming is a great answer, and [Kevin] shows how you can control the update via a simple GUI. You can see a video demonstration of how it ...
Read more

›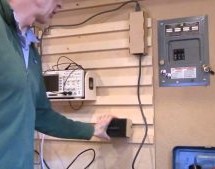 For some of us, our workbench is where organization goes to die. Getting ready to tackle a new project means sweeping away a pile of old projects, exposing exactly as much bench space needed to plop down the new parts. On the other end of the spectrum lie those for whom organization isn't a means to an end, but an end itself. Their benches are spotless, ready to take on a new project at a moment's notice. [ ...
Read more

›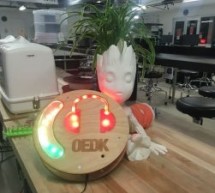 The Oshman Engineering Design Kitchen (OEDK) is the largest makerspace at Rice University, providing a space for all students to design and prototype solutions to real-world challenges. To serve this purpose, the OEDK houses a number of power tools and large machinery that produce loud, potentially unsafe noises. While the OEDK has successfully established a culture of safety around eye protection and glove ...
Read more

›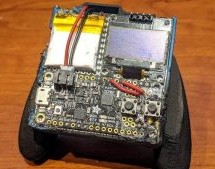 With little more than an Arduino, an OLED display, and some buttons, it's easy to build your own faux-retro game system. There's even a growing library of titles out there that target this specific combination of hardware, thanks in no small part to the Arduboy project. But unless you're content to play Circuit Dude on a breadboard, at some point you'll probably want to wrap the build up in a more convenien ...
Read more

›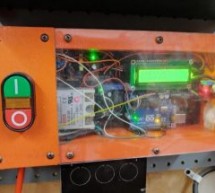 If you need to keep your workshop a little tidier and are looking for own easy to build Arduino air filtration system you might be interested in a new project which is activated whenever it hears a machine start-up. Watch the video below to learn more about the automated air filtration system which is based on an Arduino Uno and solid-state relay (SSR). "I built an Arduino-controlled device that automatical ...
Read more

›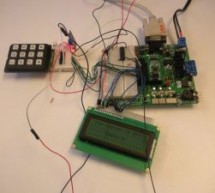 A Smart Irrigation System is designed, in which the irrigation will take place only when there will be intense requirement of water [gallery columns="2" size="medium" ids="31116,31117"] as suggested by the moisture in the soil. The aim of our project is to minimize this manual intervention by the farmer, which is why we are using a microcontroller. Smart Irrigation System PDF Read More Detail :Smart ...
Read more

›
Introduction In this tutorial, we will go over how to connect an OpenScope MZ to LabVIEW. To do so, I will be walking you through some example VIs that I made. These examples allow you to access the oscilloscope and Wavegen/DC power supply functions of the OpenScope as well as the GPIO pins and the Logical Analyzer. Materials Hardware OpenScope MZ Software LabVIEW NOTE: Installing LabVIEW requires you creat ...
Read more

›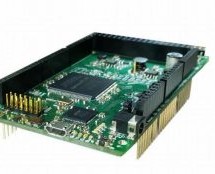 The DueProLogic makes programmable logic easy with an all inclusive development platform. It includes an Altera Cyclone IV FPGA, on board programming, four megabit configuration flash, and an SD connector for add on memory. You can create your HDL code, program it into the flash and interact with the hardware via a Windows PC. This is the FPGA (Field-Programmable Gate Array) development board and runtime en ...
Read more

›
The objective of our project was to create an alarm system that could detect an intruder using an IR motion sensor. We used a keypad so the user could enter their password to arm and disarm the system. [gallery columns="2" size="medium" ids="31154,31155"] We also included an LCD so that users would be informed which state the alarm system was currently in as well as giving the user a response when entering ...
Read more

›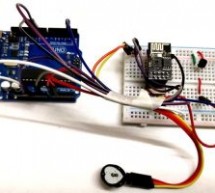 IoT based Patient Monitoring System using ESP8266 and Arduino Health monitoring is the major problem in today's world. Due to lack of proper health monitoring, patient suffer from serious health issues. There are lots of IoT devices now days to monitor the health of patient over internet. Health experts are also taking advantage of these smart devices to keep an eye on their patients. With tons of new healt ...
Read more

›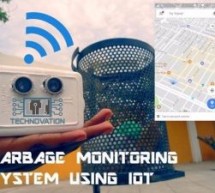 A method in which waste management is automated. An innovative system that will help keep the city clean and healthy Things used in this project Story Introduction Smart Garbage Monitoring System Using Internet of Things (IOT) We are living in an age where tasks and systems are fusing together with the power of IOT to have a more efficient system of working and to execute jobs quickly! With all the power at ...
Read more

›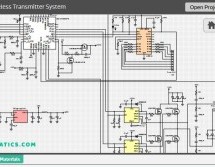 Summary This wireless project is a power transmission system, it works on the principle of magnetic induction. This Wireless Charging system works as the digital switched mode power supply with the transformer, which is separated into two parts: The transformer primary coil is on the transmitter, working as the transmitter coil, and the transformer secondary coil is on the receiver side as the receiver coil ...
Read more

›