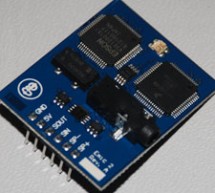 The Emic 2 Text-to-Speech Module is a multi-language voice synthesizer that converts a stream of digital text into natural sounding speech. Using the universally recognized DECtalk text-to-speech synthesizer engine, Emic 2 provides speech synthesis capabilities for any embedded system via a simple command-based interface. Parallax, Inc. is the exclusive manufacturer of Emic 2. For questions and technical su ...
Read more

›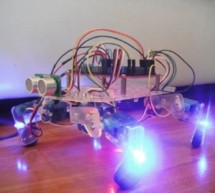 This is my first post on Instructables and I am super excited to share my knowledge! My original robot post is here: Spryo SpoonTail which is just my robot showing some tricks but with a tethered control. In this Instructable I am going to show you how to make a quadrapod of your own and using speech recognition via bluetooth to control your bot. Gotta thank Oddbot for introducing me to robotics and helping ...
Read more

›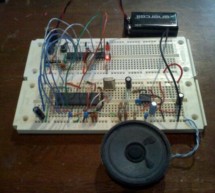 Here's the Arduino version of a project to use the General Instruments (GI) SP0256-AL2 vintage speech synthesis chip to say "hello world". I'd previously shown how to do this with a Basic Stamp 2. Here's what it sounds like saying, "hello world" 20101215_164333.mp3 How it works, in short, is that the GI chip must be given an 8-bit address corresponding to a vocalization.  It sends an audio signal on its dig ...
Read more

›
Talk Shield description: Japanese speech synthesizer LSI: Micro Talk ATS001B (Act Brain) Talk Shield specification: Talk Shield pinout: For more detail: Talk Shield ...
Read more

›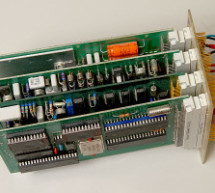 Synthesized speech was for a long time the Holy Grail of computing, and back in the 1980s when a 4MHz CPU made your computer the fastest machine in the neighborhood it just wasn't practical for software to create intelligible speech. In those days the only sensible way to generate speech was to offload the task to dedicated hardware because the CPU simply couldn't keep up. The most widely used speech chip t ...
Read more

›