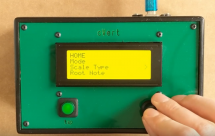 Generating random data is incredibly hard, and most of the random data around you isn't truly random, but merely pseudo-random. For really random data, you'll have to look at something like radioactive decay or *holds up spork* something like this. YouTube commenters will also suffice. The idea of using random data for generating musical notes is nothing new, but [Danny]'s experimental MIDI controller is so ...
Read more

›
From the minds at http://arduinotronics.blogspot.com/ Important Update! Since so many people were having problems with the INA125P, we now have a new and improved version that uses the Hx711 24bit ADC amplifier module. http://arduinotronics.blogspot.com/2015/06/arduino-hx711-digital-scale.html My goal was to create a programmable scale for weighing objects, parts counting, even directing product flow on a c ...
Read more

›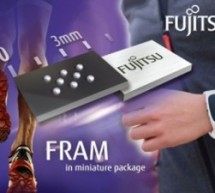 The 1Mbit SPI FRAM is in an 8-pin wafer level chip scale package (WL-CSP) which is an additional package variant to the existing product MB85RS1MT. In comparison to the industry standard SOP-8 package, the new WL-CSP package, which measures 3.09 x 2.28 x 0.33 mm, reduces the surface mounting area by 77%, and the device height by 80%. The WL-CSP package makes FRAM a non-volatile memory solution for wearable ...
Read more

›