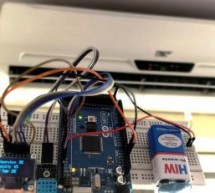 An AC (Air Conditioner) which was once considered to be a luxury item and was only to be found in big hotels, movie halls, restaurants etc... But, now almost everyone has a AC in our home to beat out the summer/winter and those who have it, worry about one common thing. That is their high electricity consumption and chargers due to it.  In this project we are going to make a small Automatic Temperature Cont ...
Read more

›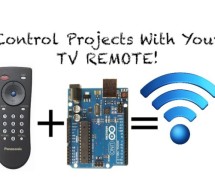 I'm tired of these complicated tutorials on how to use certain things. I like simple, easy to understand, step by step instructions. My biggest problem was with IR and POV*. I've finally mastered how to control my project with any TV remote in a few minutes. In this i'ble I'm going to show you simple, step by step instructions on how to control just about anything with your IR remote. By the way this tutori ...
Read more

›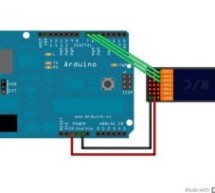 Nick Poole, from SparkFun, proposes this nice tutorial, where detailed instructions on how to connect a radio-controlled (RC) remote to an Arduino board are described in great details. RC remotes are very simple controller, typically used to wirelessly control electrical rovers, cars and planes. Depending on the number of degrees of freedom required by the application (e.g., X and Y movement), an equivalent ...
Read more

›