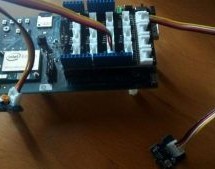 This instructable will explain how to build a fairly basic. Of course, this device is nothing compared to a commercial spectrophotometer, but it will allow the builder to understand how such a device works to using it for DIYbio. Know-how The spectrophotometry is the quantitative measurement of the reflection or transmission properties of a material as a function of wavelength. Aspectrophotometer is commonl ...
Read more

›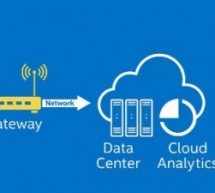 Using Intel Edison as gateway and redirecting data from Arduimo MKR1000 to Microsoft Azure IoTHub. Things used in this project Hardware components Intel Edison × 1 Arduino MKR1000 × 1 Software apps and online services Microsoft Azure Arduino Web Editor Story Background Workshop project during Intel Edison/Microsoft Azure meetup. Prerequisites To make this project please prepare : Microsoft Azure IoT Hub (li ...
Read more

›
I have recently acquired an Intel IoT Developer Kit as part of an Instructable Campaign. I am familiar with some embedded processing models and microcontroller environments such as the Arduino, but I found getting up and running with the Intel Edison to be a bit chaotic. I wanted to consolidate the information that I found to help fellow makers ease into this cool device. 7 Parts I got in the mail from Inst ...
Read more

›