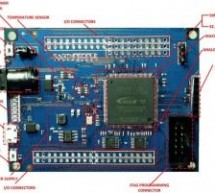 SWEETENING THE DEAL With a few days left in our campaign, we will sweeten the MaxProLogic deal. We will now offer our newly developed BLE Board. This board includes the Texas Instruments CC2640 chip along with a 2.4GHz antenna and matching network. This board plugs directly into MaxProLogic. It communicates with the FPGA over a UART serial link. The CC2640 runs proprietary firmware along with the radio cont ...
Read more

›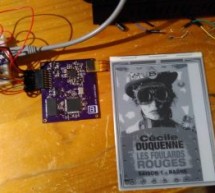 Description I started this project two years ago but lost interest last year after being stuck with the custom board. I since got it working, and will share my findings. The idea is to control an old broken kindle 3 eink display with a FPGA. I started looking at http://essentialscrap.com/eink/waveforms.html and http://spritesmods.com/?art=einkdisplay since eink constructor is so secretive that you can't fin ...
Read more

›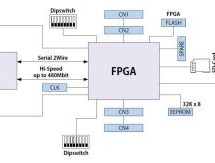 In this post you will find  the description of a graphic display that uses a modular solution based on dot matrix blocks (in which each dot is a RGB LED), that are driven – via a specific bus – by a very powerful control board, that is entirely programmable and capable of managing even very fast animations, thanks to the FPGA it is supplied with. Yes, the key factor is the Spartan-6 Field Programmable Gate ...
Read more

›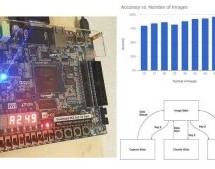 It's the 21st century, and according to a lot of sci-fi movies we should have perfected AI by now, right? Well we are getting there, and this project from a group of Cornell University students titled, "FPGA kNN Recognition" is a graceful attempt at facial recognition. For the uninitiated, the K-nearest neighbors or kNN Algorithm is a very simple classification algorithm that uses similarities between given ...
Read more

›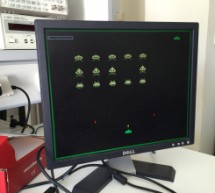 This two person project was completed through the course of Embedded Systems at the University of Thessaly, Department of Computer Engineering. In the context of this game we implemented the classic space invaders game using a zedboard fpga. The code is in Verilog and you can find it on github . The project consists of 3 parts. First the connection with the monitor through the vga interface, the game logic ...
Read more

›
All of the tools you need to work with the FPGA Arduino — the Vidor — are now in the wild! . We reported earlier that a series of French blog posts finally showed how all the pieces fit together to program the FPGA on the Arduino MKR4000 Vidor board. Of course, I wasn't content to just read the Google translation, I had to break out the board and try myself. I created a very simple starter template, a tool ...
Read more

›
For my latest project, I am diving back into Verilog to create the hardware side of Consolite. For those who don't know, Consolite is the name I've given to my design of a tiny hobbyist game console and associated software toolchain. In my previous posts, I demoed a compiler that translates from a flavor of C to Consolite Assembly, an assembler that translates from Consolite Assembly to binary files, and an ...
Read more

›
I've been thinking about building stuff with FPGA's for a while, and usually get turned away because FPGA's are considerably harder to implement than microcontrollers since they have no on-chip memory. It is necessary to re-program the gates every time they power up, which requires an external flash memory chip. There aren't great references online for the DIY community, so I figured I'd post how to get thi ...
Read more

›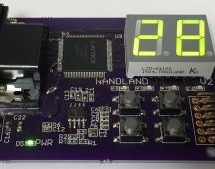 Nandland Go Board - Your FPGA Playground My name is Russell and I am the creator of www.nandland.com.  I started Nandland to increase the usage of FPGAs by making them easy to use.  I am thrilled to announce after months of hard work the creation of the next phase of that plan: The first FPGA development board you should buy! What is an FPGA? FPGA stands for Field Programmable Gate Array. An FPGA is a compo ...
Read more

›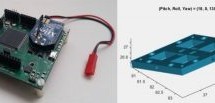 About LASARRUS LLC., is family run business that is focused on providing a state-of-the-art clinic for rehabilitating patients suffering from post-stroke trauma or joint injuries of the upper extremities, while performing research and development on new and innovative robotic devices for robotic-assisted therapy. About this Project: We at LASARRUS Clinic and Research Center are looking to utilize new techno ...
Read more

›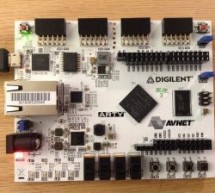 Digilent recently released a new FPGA development board. The Arty board. The Arty is designed to be used exclusively with Xilinx Vivado, and designed specifically for use with microblaze. This tutorial covers how to use the out of he box design that ships loaded into Arty's Quad-SPI Flash, with I/O and UART. To view the reference material and other demo projects for Arty, go to the Arty resource center. For ...
Read more

›