The most advanced display technology – OLED, goes ahead into many industrial products thanks to its advantages. From a certain point of view exactly the industrial environment properly checks features of displays and especially in critical applications extreme thermal resistance a big advantage (immediate response even in frost).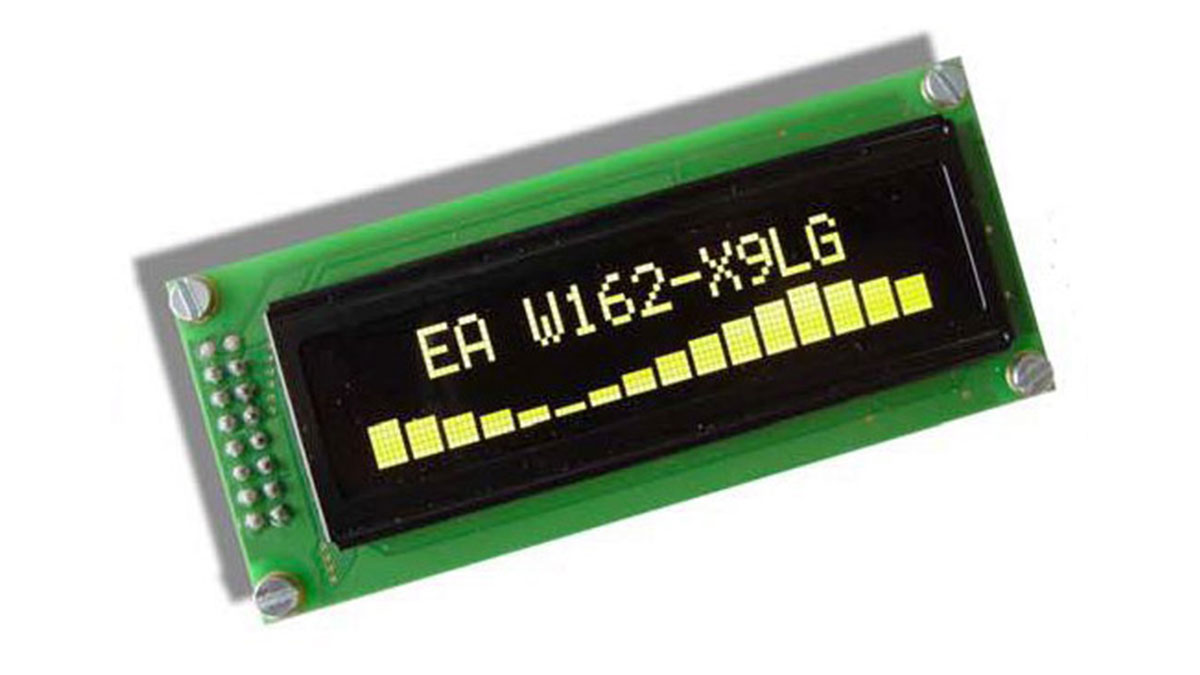 As it uses to be, new technologies are rarely cheap. In case of OLED we can say about significantly more affordable price than a few years ago. For example even despite currently disadvantageous EUR/USD exchange rate, when many components become more expensive, renowned OLED character displays from company Electronic Assembly became cheaper during last weeks.
Naturally even LCD displays still have their undisputed advantages, for example a very low power consumption (EADOG series) and depending on type also a legibility even without a backlight. However in applications where you consider OLED vs. LCD (with a backlight), in majority of cases an OLED is a better choice. OLED is a better choice mainly because of unbelievably wide viewing angle, immediate response and a great contrast, where a black is truly black.
In our offer we have character OLED displays EAW series but also other universally usable OLED displays.
Some types of the EAW series are available in 2 versions – yellow/green and ice white. Detailed information will provide you the EAW flyer and the EAW datasheet.
In case of interest in OLED displays, please contact us at [email protected].
For More Details: OLED displays for still better prices!