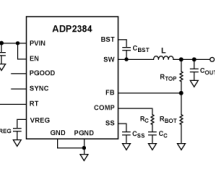 The ADP2384 is a synchronous step-down, dc-to-dc regulator with an integrated 44 mΩ, high-side power MOSFET and an 11.6 mΩ, synchronous rectifier MOSFET to provide a high efficiency solution in a compact 4 mm × 4 mm LFCSP package. This device uses a peak current mode, constant frequency pulse-width-modulation (PWM) control scheme for excellent stability and transient response. The switching frequency of the ...
Read more

›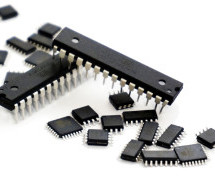 A microcontroller is a self-contained, but very limited computer — halfway between a computer and a component. The top reasons to integrate a microcontroller into your projects are connectivity and interactivity, and one easy way to get your microcontroller talking with the outside world is standard asynchronous serial I/O. Many devices can communicate this way, from wi-fi routers to GPS units to your deskt ...
Read more

›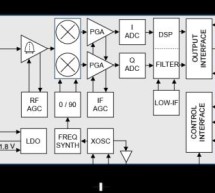 Silicon Labs have introduced a tiny 3 mm square hybrid TV tuner chip which supports reception of all worldwide terrestrial and cable TV transmission standards. According to its preliminary data sheet its design eliminates the need for an external balun, LNAs, SAW filters, and inductive power supply filtering. Some competing TV tuner solutions also eliminate the balun but can suffer from degraded NF and seco ...
Read more

›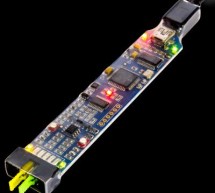 Farnell element14 have announced that they will be stocking the BitScope BS10 measurement device which combines a 2-channel USB oscilloscope, spectrum analyzer, 8-channel logic analyzer and function generator. You can use it with a PC running Windows or Linux, an Apple Mac or even a Raspberry Pi. Sampling rate is up to 40Msample/s giving it an analog bandwidth of 20MHz. The software supports frame rates bey ...
Read more

›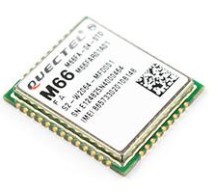 What´s more, M66 is currently the smallest quad band GSM/GPRS moduloe in the world ... AT the same time it withstands strong frosts, so it´s ready for a wide spectrum of applications. New extraordinary attractive communication module Quectel M66 asks its place maybe even in your application. Does it deserve it? Most probably yes. Besides two basic facts mentioned in the name and perex of this article, it of ...
Read more

›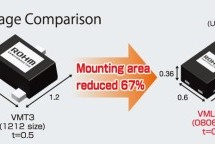 ROHM Semiconductor Ultra Compact MOSFETs & Bipolar Transistors have the smallest transistor package on the market which is optimized for thin, compact portable devices. The VML0806 case type measures just 0.8mm×0.6mm, with a height of only 0.36mm. As portable devices, such as smartphones and digital cameras get smaller and more sophisticated, thinner, more compact components are required. Until now, pro ...
Read more

›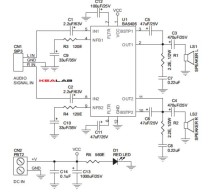 Description 5W Stereo Audio Amplifier project based on BA5406 IC which is  suitable for application like stereo radio cassette player, stereo components systems etc. The Heart of the project, BA5406 is a dual OTL monolithic power IC with two built-in, high output speaker amplifier circuits. High output of 5W×2 can be produced when VCC=12 V and RL=3Ω, and 2.8 W×2 when VCC=9V and RL=3Ω. The BA5406, which uses ...
Read more

›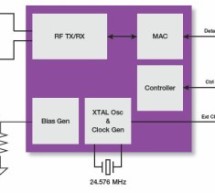 The ZL70250 ultra-low-power radio frequency (RF) transceiver provides a wireless link in applications where power consumption is of primary importance. The transceiver's ultra low-power requirements allow battery miniaturization or the use of energy-harvesting methods, enabling devices with an extremely small form factor. The availability of the transceiver in a CSP form factor combined with the extremely l ...
Read more

›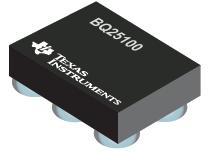 Description The bq2510x series of devices are highly integrated Li-Ion and Li-Pol linear chargers targeted at space-limited portable applications. The high input voltage range with input overvoltage protection supports low-cost unregulated adapters. The bq2510x has a single power output that charges the battery. A system load can be placed in parallel with the battery as long as the average system load does ...
Read more

›
Stream video on your smartphone, or use its GPS for an hour or two, and you'll probably see the battery drain significantly. As data rates climb and smartphones adopt more power-hungry features, battery life has become a concern. Now a technology developed by MIT spinout Eta Devices could help a phone's battery last perhaps twice as long, and help to conserve energy in cell towers. The primary culpri ...
Read more

›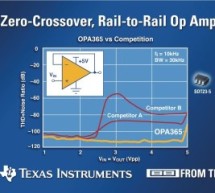 Description The OPA1662 (dual) and OPA1664 (quad) series of bipolar-input operational amplifiers achieve a low 3.3 nV/√Hz noise density with an ultralow distortion of 0.00006% at 1 kHz. The OPA1662 and OPA1664 series of op amps offer rail-to-rail output swing to within 600 mV with 2-kΩ load, which increases headroom and maximizes dynamic range. These devices also have a high output drive capability o ...
Read more

›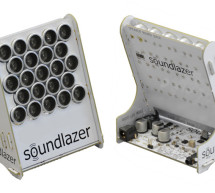 Focus a beam of sound at objects or into your head! This project is a follow up to my widely successful previous Kickstarter campaign. THE SOUNDLAZER PROJECT The Soundlazer directional audio project is the continuation of my first and very successful project here on Kickstarter.   I developed the Soundlazer "Snap" during my quest to lower the cost of this amazing technology and give backers the opportunity ...
Read more

›