https://www.youtube.com/watch?v=uJ_NpWnCXzM&feature=em-subs_digest I describe how some materials can change temperature when a magnetic field is applied to them. For more detail: Magnetic refrigeration: How does that work? ...
Read more

›
https://www.youtube.com/watch?v=xFFXUc4Bwjs&list=TLkHh1r-qvUrCnVaQn5FhtB7tzLotYFjeA What's inside the new FLIR TG165 Visual IR Thermometer / Thermal Camera using the new Lepton sensor? How does it compare to the FLIR ONE & FLIR E4? Does it have a calibration shutter? Does it have any extra capability built in ready to be hacked? How easy is it to open? (SPOILER – it's a BASTARD!) For more det ...
Read more

›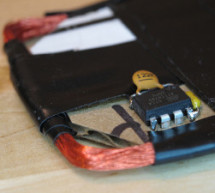 Description: ATA5577 RF proximity card is one of many cards in one, using ATMEL5577 chip packages. Because of its unique stability of the chip performance, and encryption performance (multi-level authorization), the smart key lock for induction, the channel system, time and attendance, identification, property identification, process control, parking, logistics, animal identification, identification, indust ...
Read more

›
https://www.youtube.com/watch?v=gb1QMJtwumQ&feature=em-subs_digest In this episode Shahriar takes a detailed look at an Agilent (Keysight) E4407B ESA-E Spectrum Analyzer. The instruments reports an "Unlock LO" error message which prevents internal alignments from being performed. Before the repair process can begin, the firmware of the instrument must be updated. The firmware upgrade requires the instal ...
Read more

›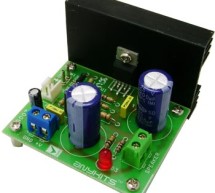 Project is built around TDA2006 PENTAWATT package. TDA2006 provide high output current and has very low harmonic cross-over distortion. Further the device incorporate- rates an original (and patented) short circuit protection system comprising an arrangement for automatically limiting the dissipated power so as to keep the working point of the output transistors within their safe operating area. A conventio ...
Read more

›
I've seen a few meter clocks in my travels of the web, and I love the idea. A few days ago, I decided that I must have one of my own. Such began the "How to do it" pondering cycle. I had seen builds where the face plate of the meter is replaced. This works, but I wanted to try and find a way to do it without modifying the meter, if possible. After some more ponderation, I came up with what I think is a serv ...
Read more

›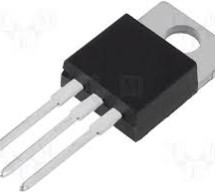 RF Micro Devices has released a 75W GaN RF unmatched power transistor, claimed to deliver superior performance against competing GaAs and Si transistors. Dubbed RF3932, it follows the recent release of the 140W RF3934, and operates from dc to 3GHz with peak efficiency over 65%. "It incorporates simple matching networks external to the package, providing wideband gain and power performance advantages in a si ...
Read more

›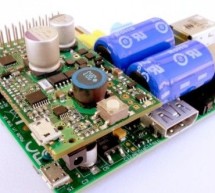 The Juice4Halt module is a supercapacitor based energy storage. It contains two independent DC/DC converters. The first one is a bidirectional step-up/step-down converter working as the interface between the stable 5V supply rail and the supercapacitor. During charging the converter works in step-down mode and transports energy from the external power supply to the supercapacitor. In case of a power failure ...
Read more

›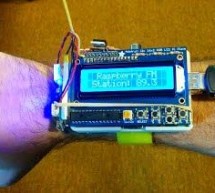 Parts List Raspberry Pi Model B Adafruit LCD Keypad Pi Plate Adafruit PowerBoost 500 3.7v 1200mAh Lipo Battery Wrist Mount USB Sound Card 3.5mm Microphone Software NOOBS\Raspbian PiFM Adafruit LCD Keypad Library RaspWristRadio Python Script For more detail: RaspWristRadio – Wearable Personal FM Radio Station ...
Read more

›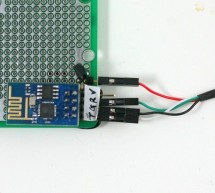 Continuing from my previous blog post about Hi-Link HLK-RM04 module, I have finally received the ESP8266 Serial-to-WiFi module that I've been waiting for. As I said previously, with the popularity of IoT devices, there is an increasing demand for low-cost and easy-to-use WiFi modules. ESP8266 is a new player in this field: it's tiny (25mm x 15mm), with simple pin connections (standard 2×4 pin headers), and ...
Read more

›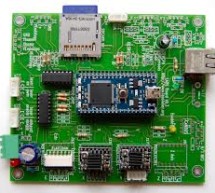 NXP Semiconductors has introduced a mosfet in a SO8 package with a low RDSon of just 1.4mohm at 4.5V. The Power-SO8 package is qualified to 175 deg C According to the supplier, the device is the first in the NextPower LFPAK series of 25V and 30V mosfets which will be expanded to a full portfolio in the coming months. "The low RDSon significantly reduces losses; this in turn enables increased energy efficien ...
Read more

›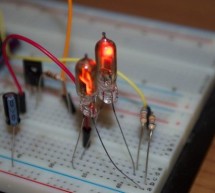 I'm starting to source parts for my nixie tube experiments. I'm in the very early stages of prototyping a nixie clock. My Breakout Boards were a bust, but that's not stopping me from pushing on with the nixie-tinkering. When it comes to resistors, it's so much cheaper to buy in bulk. It'll take me a lifetime to use up these 3.3K, 4.7K, 27K, and 33K resistors, but when you buy a bag of 100 from Digi-Key, the ...
Read more

›